Wisdom Dharma Chats | H. E. Zurmang Gharwang Rinpoche Book Launch
Please enjoy this unedited recording of our Wisdom Dharma Chat book launch with host Daniel Aitken and special guest H. E. the Twelfth Zurmang Gharwang Rinpoche
In this episode, we celebrated the launch of Rinpoche's first major book, Mahāmudrā: A Practical Guide.
Topics discussed include
the story behind the new book, and its unique structure,
a verse from the book that encapsulates much of the important essence of the book's teachings,
what it means to tame the mind,
what renunciation means in terms of our relationship with others,
the connection between mahāmudrā and non-attachment,
the meaning of the word mahāmudrā,
the role of faith and devotion in mahāmudrā practice,
and much more.
---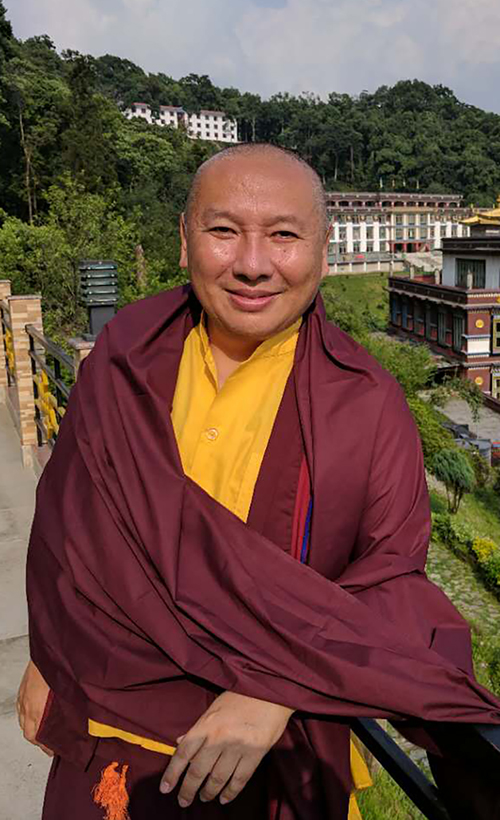 His Eminence Zurmang Gharwang Rinpoche was born a son of the Sikkimese Royal Court and was recognized by His Holiness the Sixteenth Karmapa as the twelfth incarnation of the Gharwang Tulku. Rinpoche is the supreme lineage holder of the Whispered Lineage of the Zurmang Kagyu tradition. He teaches around the world. As head of the Zurmang Kagyu School of Tibetan Buddhism, Rinpoche is the spiritual head of thirteen monasteries and one nunnery in Tibet, as well as monasteries and nunneries in India, Nepal, and Bhutan. Rinpoche oversees the spiritual education of the four thousand monks and nuns and approximately fifty thousand followers in the Zurmang Kagyu tradition worldwide.
---
Click here to learn more about Dharma Chats and find out about our upcoming guests!