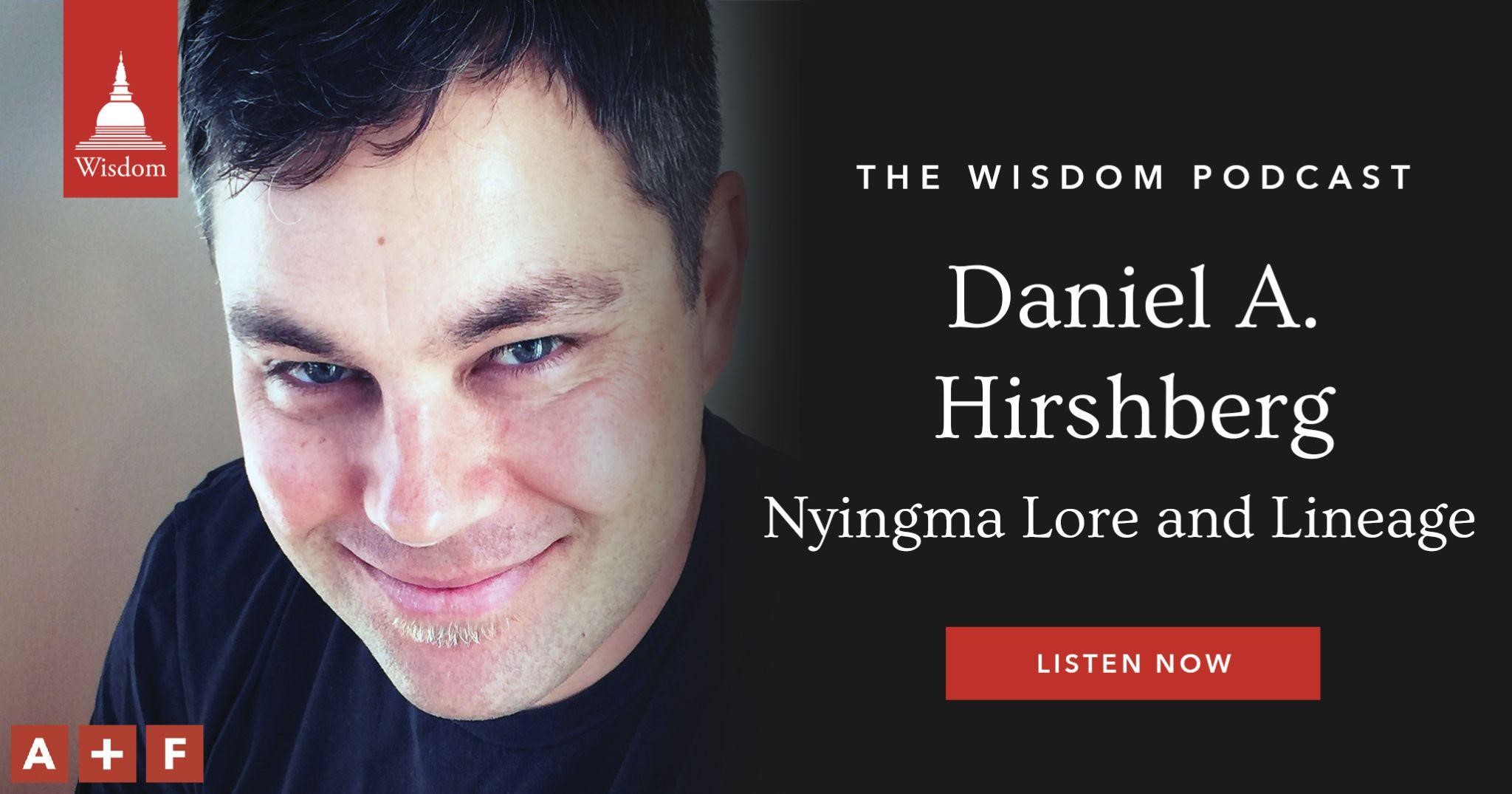 Daniel A. Hirshberg: Nyingma Lore and Lineage (#136)
Posted
This episode of the Wisdom Podcast features an interview with Daniel A. Hirshberg, who earned a PhD from Harvard University in 2012 and was associate professor in the Department of Classics, Philosophy, & Religion at the University of Mary Washington in Fredericksburg, Virginia. Since recording this podcast, Dan left his tenured professorship to found SŌTERIC. 
In this episode, host Daniel Aitken and Dan discuss
Dan's path to the academic Dharma world through studying with Professor Jan Willis, Naropa University, and study and practice in Asia;

studies with Dzogchen Ponlop Rinpoche's Nalandabodhi Community and the Nitartha Shedra curriculum;

Dan's engagement in historical studies of the influential Nyingma teacher Nyangrel (Nyangrel Nyima Özer, c.1124–1192), King Trisong Detsen, and the Padmasambhava lineage and lore;

the foundation and culture of the terma/tertön tradition and the sacred world throughout Tibetan history and into today;

practical perspectives on the future of Buddhist literary traditions in the modern age, and the nature of validation in authentic teachings;

modern contemplative research and application through secular pedagogical techniques;

Dan's recent book,

Remembering the Lotus-Born: Padmasambhava in the History of Tibet's Golden Age

;

and much more.



Remember to subscribe to the

Wisdom Podcast for more great conversations on Buddhism, meditation, and mindfulness. And please gi

ve us a 5-star rating in Apple Podcasts if you enjoy our show—it's a great support to us and it helps other people find the podcast. Thank you!
About the Interviewee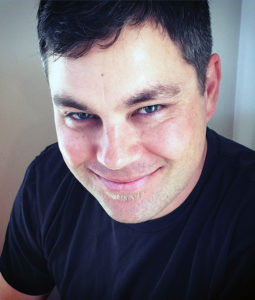 Dan Hirshberg is the founder and Executive Director of SŌTERIC Contemplative Training in Boulder, CO. He completed a BA in Religion at Wesleyan University, an MA in Indo-Tibetan Buddhism (Shedra Track) at Naropa University, and a PhD in Tibetan Studies at Harvard University. He has held year-long fellowships at UC Santa Barbara, LMU Munich, and UVa's Contemplative Sciences Center. Having practiced and studied Buddhist contemplative traditions for nearly three decades, he has traveled extensively throughout Asia and serves as a Karunika ("compassionate" teacher) for Nalandabodhi under the direction of Dzogchen Ponlop Rinpoche. Before moving to Boulder, Dan was an associate professor of religious studies at the University of Mary Washington, where he designed and directed one of the first Contemplative Studies programs for undergrads, established a Japanese-style garden on campus, and led study abroad programs to Nepal and Japan. His research centers on cultural memory, the story of Tibet's 8th ce. conversion to Buddhism, and the apotheosis of its protagonist, Padmasambhava, in both narrative and iconography. Dan is Visiting Faculty for Tibet Himalaya Initiative at the University of Colorado, Boulder and the Psychedelic-Assisted Therapies Program at Naropa University. He also serves on the Executive Board of the North American Japanese Garden Association and in 2022 was appointed Editor and Chair of its peer-reviewed Journal.