Cortland Dahl: Meditation and Neuroscience (#157)
Posted
This episode of the Wisdom Podcast, recorded live as a Wisdom Dharma Chat, features Cortland Dahl speaking with host Daniel Aitken. Cortland is a scientist, translator, and meditation teacher who offers workshops and leads retreats around the world. He has practiced meditation for nearly three decades and has spent time on retreat in monasteries and retreat centers throughout Japan, Burma, and India, including eight years spent living in Tibetan refugee settlements in Kathmandu, Nepal. In addition to his work as an Instructor for the Tergar community and Executive Director of Tergar International, Cortland serves as Research Scientist and Chief Contemplative Officer at UW-Madison's Center for Healthy Minds and the center's affiliated non-profit, Healthy Minds Innovations. Cortland is actively involved in scientific research and has published articles on the impact of meditation practices on the body, mind, and brain. He has also published twelve books of translations of classical texts on Buddhist philosophy and meditation.
Cortland and Daniel discuss:
Cort's journey to the Dharma, struggling with childhood anxiety; 

discovering relief through establishing a meditation practice;

Cortland's years in Asia, connecting with Yongey Mingyur Rinpoche and Chatral Sangye Dorje Rinpoche;

returning to the West and academia via the emerging contemplative sciences field;

using technology to support the unfolding of inner experience;

and much more!

Remember to subscribe to the Wisdom Podcast for more great conversations on Buddhism, meditation, and mindfulness. And please give us a 5-star rating in Apple Podcasts if you enjoy our show—it's a great support to us and it helps other people find the podcast. Thank you!
About the Interviewee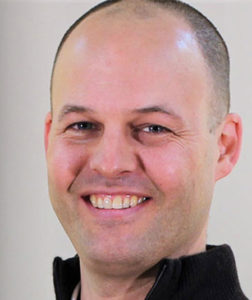 Cortland is interested in exploring the interface between the body, mind and brain, and especially in the question of how various forms of meditation may help us cultivate positive qualities like mindfulness, compassion and resilience.
His current work focuses on studying the psychological and neural mechanisms of different families of meditation practice. He is also the creator of the Healthy Minds program, a well-being training program that integrates insights from scientific research with a comprehensive path of contemplative training.
Cortland has an eclectic background and has spent years studying and practicing meditation in Asia, including eight years living in Tibetan refugee settlements in India and Nepal. He has published numerous collections of translations of classic works on meditation and Buddhist philosophy from the Tibetan tradition. In addition to his work with the Center, Cortland is the Co-Founder and Executive Director of Tergar International, a global network of meditation groups and centers.