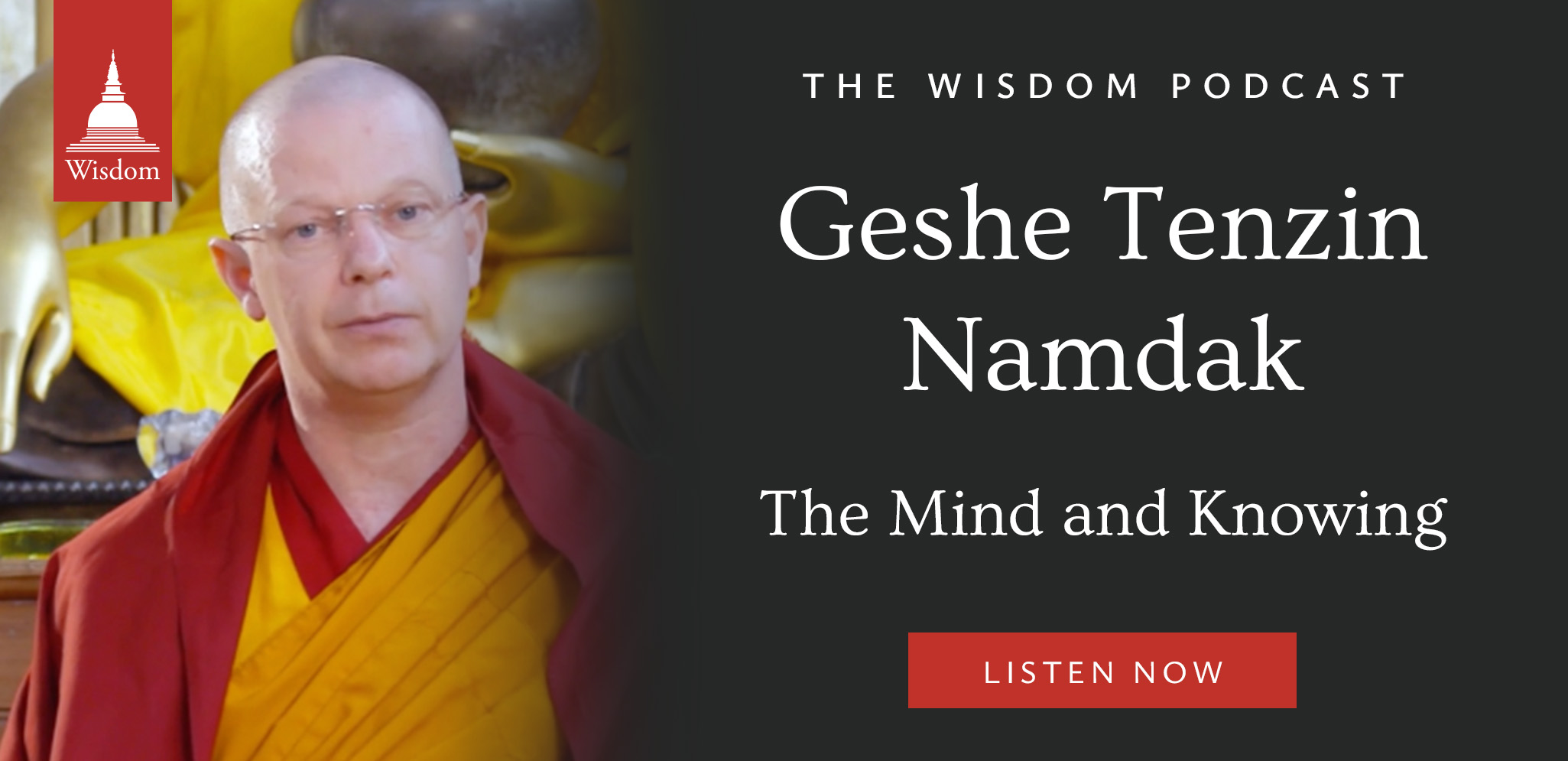 Geshe Tenzin Namdak: The Mind and Knowing (#171)
Posted
This episode of the Wisdom Podcast, recorded live as a Wisdom Dharma Chat features Geshe Tenzin Namdak. Geshe Namdak first worked as an environmental researcher, having graduated with a bachelor of science degree in hydrology. He took ordination from His Holiness the Dalai Lama before engaging in his formal studies in Buddhist philosophy and psychology at Sera Jey Monastic University. He completed the entire twenty-year geshe program at Sera Jey and the traditional one-year Vajrayāna study program at Gyüme Tantric College. Currently, he is the resident teacher at Jamyang Buddhist Centre, London, and teaches worldwide.
In this conversation Geshe la and Daniel discuss: 
Lama Zopa Rinpoche

and the guidance he provided in Geshe la's education;

how to think clearly;

life in Sera Jey and learning through debate;

the importance of doubt and contemplation in learning;

the three types of dependent arising;

and much more!


Remember to subscribe to the Wisdom Podcast for more great conversations on Buddhism, meditation, and mindfulness. And please give us a 5-star rating in Apple Podcasts if you enjoy our show—it's a great support to us and helps other people find the podcast. Thank you!