Thupten Jinpa: Translating for His Holiness the Dalai Lama
Posted
On this episode of the Wisdom Podcast, host Daniel Aitken travels to Montreal to speak with Thupten Jinpa, scholar and former monk in the Tibetan Buddhist tradition, and primary English translator to His Holiness the Dalai Lama since 1985. In this rich conversation, Jinpa describes his intellectual training at Shartse College of Ganden Monastic University in South India, and reveals fascinating insights on the value of memorization as well as the art of debate in monastic education. Having worked in an intimate context with His Holiness the Dalai Lama for over thirty years, Jinpa shares how observing the Dalai Lama has influenced his own character and spiritual practice. He talks about the Dalai Lama's rare and impressive qualities—his unusual joy, how he balances confidence with humility, and his precision in combining scholarship with meditative practice.
About the Interviewee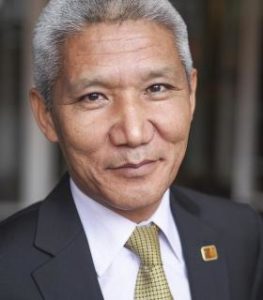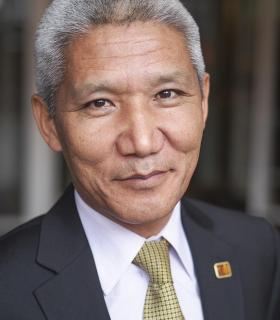 Thupten Jinpa Langri was educated in the classical Tibetan monastic academia and received the highest academic degree of Geshe Lharam (equivalent to a doctorate in divinity). Jinpa also holds a BA in philosophy and a PhD in religious studies, both from the University of Cambridge, England. Since 1985, he has been the principal translator to the Dalai Lama, accompanying him to the United States, Canada, and Europe. He has translated and edited many books by the Dalai Lama, including The World of Tibetan Buddhism, Essence of the Heart Sutra, and the New York Times bestseller Ethics for the New Millennium. He is currently the president and the editor-in-chief of the Institute of Tibetan Classics, a nonprofit educational organization dedicated to translating key Tibetan classics into contemporary languages.