Andrew Quintman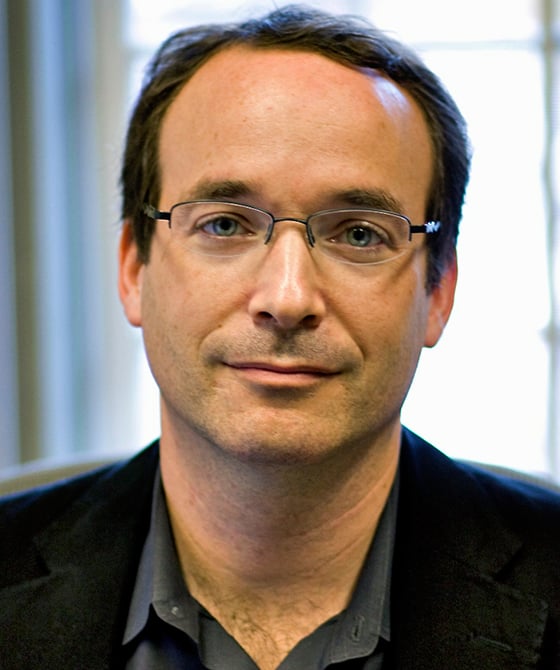 Andrew Quintman is a scholar of Buddhism in Tibet and the Himalaya, and associate professor in the Department of Religion and the College of East Asian Studies at Wesleyan University. He writes, teaches, and lectures about Buddhist literature and history, sacred geography and pilgrimage, and visual cultures of the Himalayan region. His work addresses the intersections of Buddhist literary production, circulation, and reception; the reciprocal influences of textual and visual narratives; and the formation of religious subjectivities and institutional identities. He is also engaged in developing new digital tools for the study and teaching of religion.
His book The Yogin and the Madman: Reading the Biographical Corpus of Tibet's Great Saint Milarepa (Columbia University Press 2014) won the American Academy of Religion's 2014 Award for Excellence in the Study of Religion in Textual Studies and the 2015 Heyman Prize for outstanding scholarship from Yale University. It also received honorable mention for the 2016 E. Gene Smith book prize at the Association for Asian Studies. In 2010 his new English translation of the Life of Milarepa was published by Penguin Classics and is currently in its tenth reprint.
Quintman completed his undergraduate studies at Hampshire College and his graduate work at the University of Michigan. He served for seven years as Academic Director of the School for International Training's Tibetan Studies program based in Kathmandu. Between 2001-2007 he also designed and led a summer program for Tibetan Studies in Tibet offered through the University of Michigan. Prior to joining Wesleyan, he taught at Princeton University, where he held the Cotsen-Mellon Fellowship in the History of the Book in the Society of Fellows in the Liberal Arts, and at Yale University.
Quintman currently serves as the President of the Board of Directors of the Buddhist Digital Resource Center (BDRC) and South Asia book review editor for The Journal of Asian Studies. He is former Co-Chair of the Tibetan and Himalayan Religions Group of the American Academy of Religion and co-leads an ongoing collaborative workshop on Religion and the Literary in Tibet. He helped establish the Yale Himalaya Initiative for which he served as Faculty Coordinator. From 2015–2017, he was a Collaborative Research Fellow in the ACLS-Robert H. N. Ho Family Foundation Program in Buddhist Studies. During 2018–2020, he was a Research Fellow in the ACLS-Robert H. N. Ho Family Foundation Program in Buddhist Studies.
Books, Courses & Podcasts
Himalayan Passages
Explore new research on the religious and cultural traditions of the Himalayan Buddhist world.
Over decades, hundreds of American undergraduates spending a semester abroad have been introduced to Tibetan culture in India, Nepal, and China by Hubert Decleer. A number went on to become prominent scholars in the field at institutions such as Yale, Berkeley, and Georgetown, and as a tribute to him they have put together this collection of cutting-edge research in Himalayan studies, bringing together contributions of this new generation with those of senior researchers in the field. This new research on the religion and culture of the Himalayan Buddhist world spans a broad range of subjects, periods, and approaches, and the diversity and strength of the contributions ensures Himalayan Passages be warmly welcomed by scholars, travelers, and Tibetan Buddhists alike.
Highlights include:
Donald S. Lopez, Jr. tells the story of Gendun Chopel's unusual visit to Sri Lanka in 1941.
Leonard van der Kuijp examines the Bodhicittavivarana, an ancient work on the enlightened resolve to free all beings.
Kabir Mansingh Heimsath compares Western and Chinese curatorial approaches to Tibetan modern art.
Alexander von Rospatt illuminates the fascinating history and artistic details of the famous Svayambhu stupa in Kathmandu.
Sarah H. Jacoby translates the short autobiography of Sera Khandro, the celebrated female Tibetan mystic of a century ago.
Additional contributors include Franz-Karl Ehrhard, Ernst Steinkellner, Jacob P. Dalton, Iain Sinclair, Anne Vergati, Punya Prasad Parajuli, and Dominique Townsend.
Learn more about the Studies in Indian and Tibetan Buddhism series.
Read the biographies of the following Tibetan masters at the Treasury of Lives:
Living Treasure
Senior scholars and former students celebrate the life and work of Janet Gyatso, professor of Buddhist studies at Harvard Divinity School. Inspired by her contributions to life writing, Tibetan medicine, gender studies, and more, these offerings make a rich feast for readers interested in Tibetan and Buddhist studies.
Janet Gyatso has made substantial, influential, and incredibly valuable contributions to the fields of Buddhist and Tibetan studies. Her paradigm-shifting approach is to take a topic, an idea, a text, a term—often one that had long been taken for granted or overlooked—and turn it inside out, to radically reimagine the kinds of questions that might be asked and what the answers might reveal. The twenty-nine essays in this volume, authored by colleagues and former students—many of whom are now also colleagues—represent the breadth of her interests and influence, and the care that she has taken in training the current generation of scholars of Tibet and Buddhism. They are organized into five sections: Women, Gender, and Sexuality; Biography and Autobiography; the Nyingma Imaginaire; Literature, Art, and Poetry; and Early Modernity: Human and Nonhuman Worlds. Contributions include José Cabezón on the incorporation of a Buddhist rock carving in Central Asian culture; Matthew Kapstein on the memoirs of an ambivalent reincarnated lama; Willa Blythe Baker on Jikmé Lingpa's theory of absence; Andrew Quintman on a found poem expressing worldly sadness on the forced closure of a monastery; and Padma 'tsho on Tibetan women's advocacy for full female ordination. These and the many other chapters, each fascinating reads in their own right, together offer a glowing tribute to a scholar who indelibly changed the way we think about Buddhism, its history, and its literature.