Daniel Goleman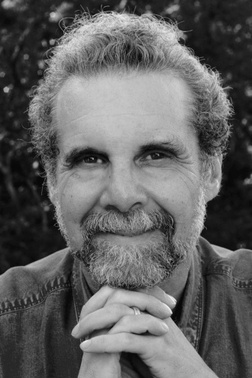 Daniel Goleman is the author of the international bestsellers Emotional Intelligence, Working with Emotional Intelligence, and Social Intelligence, and the co-author of the acclaimed business bestseller Primal Leadership. He was a science reporter for the New York Times, was twice nominated for the Pulitzer Prize, and received the American Psychological Association's Lifetime Achievement Award for his media writing. He lives in the Berkshires.
Books, Courses & Podcasts
MindScience
What is the subtle relationship between mind and body? What can today's scientists learn about this relationship from masters of Buddhist thought? Is it possible that by combining Western and Eastern approaches, we can reach a new understanding of the nature of the mind, the human potential for growth, the possibilities for mental and physical health?
MindScience explores these and other questions as it documents the beginning of a historic dialogue between modern science and Buddhism. The Harvard Mind Science Symposium brought together the Dalai Lama and authorities from the fields of psychiatry, psychology, neuroscience, and education. Here, they examine myriad questions concerning the nature of the mind and its relationship to the body.
The Attention Revolution
As featured in Psychology Today.
Meditation offers, in addition to its many other benefits, a method for achieving previously inconceivable levels of concentration. Author B. Alan Wallace has nearly thirty years' practice in attention-enhancing meditation, including a retreat he performed under the guidance of the Dalai Lama. An active participant in the much-publicized dialogues between Buddhists and scientists, Alan is uniquely qualified to speak intelligently to both camps, and The Attention Revolution is the definitive presentation of his knowledge.
Beginning by pointing out the ill effects that follow from our inability to focus, Alan moves on to explore a systematic path of meditation to deepen our capacity for deep concentration. The result is an exciting, rewarding "expedition of the mind," tracing everything from the confusion at the bottom of the trail to the extraordinary clarity and power that come with making it to the top. Along the way, the author also provides interludes and complementary practices for cultivating love, compassion, and clarity in our waking and dreaming lives.
Attention is the key that makes personal change possible, and the good news is that it can be trained. This book shows how.
Ecology, Ethics, and Interdependence
Engage with leading scientists, academics, ethicists, and activists, as well as His Holiness the Dalai Lama and His Holiness the Karmapa, who gathered in Dharamsala, India, for the twenty-third Mind and Life conference to discuss arguably the most urgent questions facing humanity today:
What is happening to our planet?

What can we do about it?

How do we balance the concerns of people against the rights of animals and against the needs of an ecosystem?

What is the most skillful way to enact change?

And how do we fight on, even when our efforts seem to bear no fruit?
Inspiring, edifying, and transformative, this should be required reading for any citizen of the world.