Joanne Cacciatore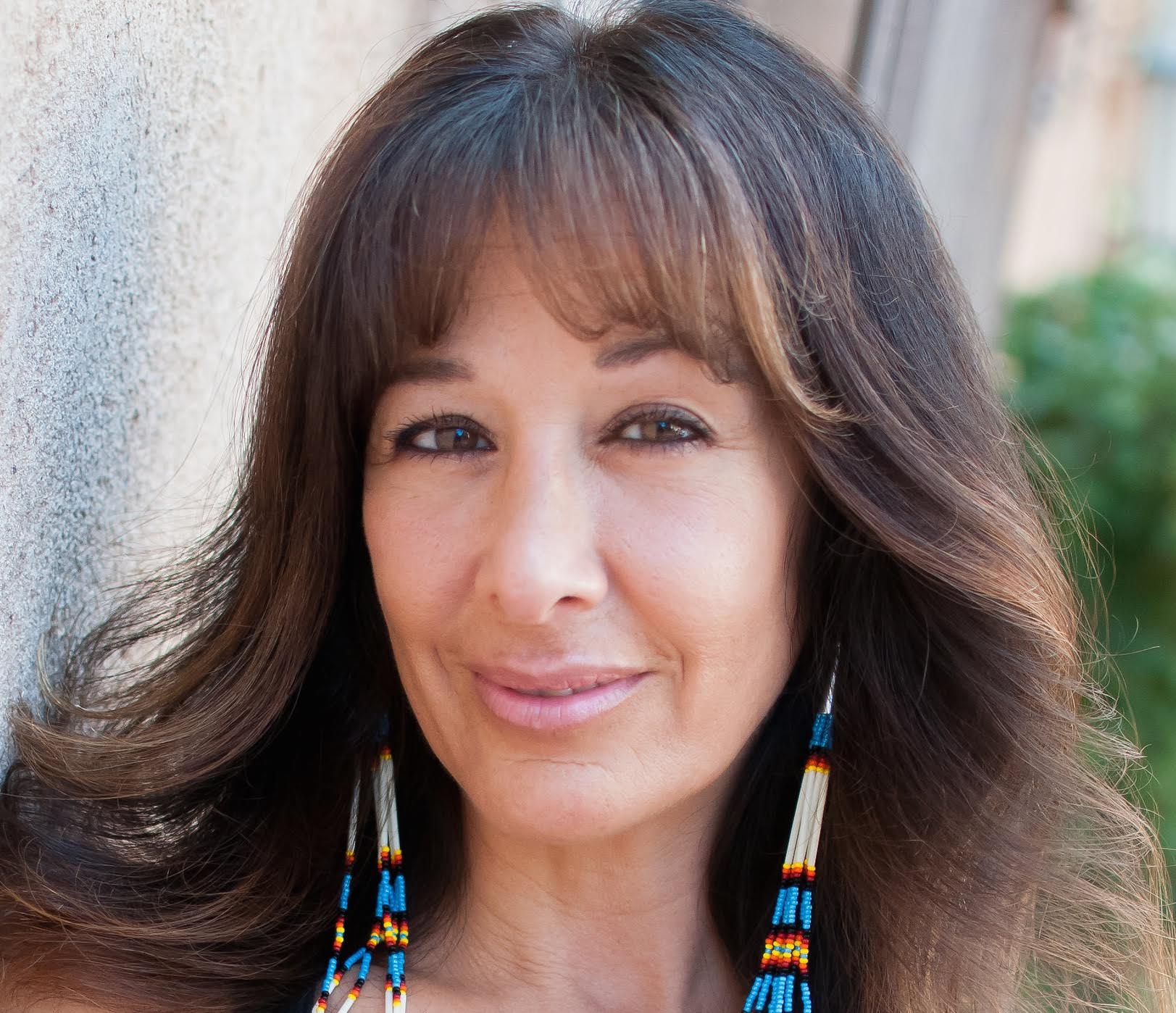 Dr. Joanne Cacciatore has a fourfold relationship with bereavement. She is herself a bereaved mother: her newborn daughter died on July 27, 1994, and that single tragic moment catapulted her unwillingly onto the reluctant path of traumatic grief. For more than two decades, she's devoted herself to direct practice with grief, helping traumatically bereaved people on six continents. She's also been researching and writing about grief for more than a decade in her role as associate professor at Arizona State University and director of the Graduate Certificate in Trauma and Bereavement program there. And, in addition, she's the founder of an international nongovernmental organization, the MISS Foundation, dedicated to providing multiple forms of support to families experiencing the death of a child at any age and from any cause, and since 1996 has directed the foundation's family services and clinical education programs.
Cacciatore is an ordained Zen priest, affiliated with Zen Garland and its child bereavement center outside of New York City. She is in the process of building a "care-farm" and respite center for the traumatically bereaved, just outside Sedona, Arizona. The care-farm will offer a therapeutic community that focuses on reconnecting with self, others, and nature in the aftermath of loss through gardening, meditation, yoga, group work, animals, and other nonmedicalized approaches. All the animals at the care-farm will have been rescued from abuse and neglect.
She is an acclaimed public speaker and provides expert consulting and witness services in the area of traumatic loss. Her research has been published in peer-reviewed journals such as The Lancet, Social Work and Healthcare, and Death Studies, among others.
She received her PhD from the University of Nebraska-Lincoln and her master's and bachelor's degrees in psychology from Arizona State University. Her work has been featured in major media sources such as People and Newsweek magazines, the New York Times, the Boston Globe, CNN, National Public Radio, and the Los Angeles Times. She has been the recipient of many regional and national awards for her empathic work and service to people suffering traumatic grief. She travels quite often but spends most of her time in Sedona, Arizona, with her family and three rescue dogs. She also has three horses that are part of her Rescue Horses Rescue People equine therapy program.
Books, Courses & Podcasts
Bearing the Unbearable
A timeless book, destined to become a classic.
Foreword INDIES Award-Winner — Gold Medal for Self-Help
When a loved one dies, the pain of loss can feel unbearable—especially in the case of a traumatizing death that leaves us shouting, "NO!" with every fiber of our body. The process of grieving can feel wild and nonlinear—and often lasts for much longer than other people, the nonbereaved, tell us it should.
Organized into fifty-two short chapters, Bearing the Unbearable is a companion for life's most difficult times, revealing how grief can open our hearts to connection, compassion, and the very essence of our shared humanity. Dr. Joanne Cacciatore—bereavement educator, researcher, Zen priest, and leading counselor in the field—accompanies us along the heartbreaking path of love, loss, and grief. Through moving stories of her encounters with grief over decades of supporting individuals, families, and communities—as well as her own experience with loss—Cacciatore opens a space to process, integrate, and deeply honor our grief.
Not just for the bereaved, Bearing the Unbearable will be required reading for grief counselors, therapists and social workers, clergy of all varieties, educators, academics, and medical professionals. Organized into accessible and stand-alone chapters, this book is also perfect for being read aloud in support groups.
Now available as an online course from the Wisdom Academy.
A MESSAGE FROM THE AUTHOR
For more than two decades, I've helped those who have experienced life's greatest tragedies learn to be with and integrate their losses and stay connected to their beloved ones who have died.
For more than two decades, I've wept with countless families from every cultural, ethnic, and religious group around the world.
For more than two decades, I've studied the effects of these losses and trained others on how to be compassionate toward that which cannot be cured.
For more than two decades, I've learned from the greatest teachers of all: our beloved ones who have died. 
This book is an amalgamation of two decades of grief and love.
PRAISE FOR THIS BOOK
"Simultaneously heartwrenching and uplifting. Cacciatore offers practical guidance on coping with profound and life-changing grief. This book is destined to be a classic, simply the best book I have ever read on the process of grief."—Ira Israel, The Huffington Post
_______
"In this poignant, heartrending and heart-lifting book, Joanne Cacciatore teaches how loss is transformed to peace, devastating grief to active and practical love. Beautifully, beautifully written, Bearing the Unbearable is for all those who have grieved, will grieve, or support others through bereavement."—Gabor Maté, MD, author of When The Body Says No: Exploring The Stress-Disease Connection and In the Realm of Hungry Ghosts
_______
"Bearing the Unbearable is a compelling critique of our 'compassion-deficient' and happiness-addicted culture that creates a pathological relationship to our feelings in general and grief in particular. Dr. Cacciatore elucidates the cost of pathologizing grief and neglecting and invalidating the emotional experience of people who have suffered horrendous loss—the way such approaches make the grief-stricken doubt themselves and feel alienated and isolated, all of which precludes healing. This book is a plea for therapeutic approaches to trauma and grief that unflinchingly respect the full spectrum of feelings that human beings experience thus providing an emotional home for our agony."—Jeffrey B. Rubin, PhD, author of Meditative Psychotherapy and Psychotherapy & Buddhism
_______
"There are sentences in this luminous book that took my breath away. With penetrating insight and tender warmth, Dr. Jo meets the broken-hearted where we live: in an utterly transformed and transformational space.  This is the secret potion I have been yearning for, offered from a brimming cup."—Mirabai Starr, translator of Dark Night of the Soul: John of the Cross and author of Caravan of No Despair: A Memoir of Loss and Transformation
_______
"Bearing the Unbearable is a truly remarkable book. Its author, Dr. Joanne Cacciatore, who herself suffered the heartbreak of losing a child more than 20 years ago, has devoted her entire professional life to work with traumatic bereavement, and her book brims over with the rich emotional wisdom she has acquired in the course of this work. Her aim in her work and in her book is not to exile, diminish, or 'cure' us of grief. For 'when we love deeply,' she contends wisely, 'we also mourn deeply, for extraordinary grief is an expression of extraordinary love.' Her aim, on the contrary, is to give us a home for grief, to help us to be with and surrender to it, to dwell in unbearable sorrow, whether it be our own or another person's. Loving and grieving are inseparable and constitutive aspects of our humanity, and one cannot emerge from a close reading of Bearing the Unbearable without feeling more deeply human. I strongly recommend it both to those who work with the traumatically bereaved and those who suffer from such bereavement themselves."—Robert D. Stolorow, PhD., Founding Faculty Member at the Institute of Contemporary Psychoanalysis and at the Institute for the Psychoanalytic Study of Subjectivity, author of Trauma and Human Existence 
_______
"Joanne Cacciatore's amazing and emotionally demanding new book, Bearing the Unbearable, is an experience more than a book. In recounting many many cases from her extraordinary therapy practice devoted to helping people who are undergoing severe grief mostly after the death of a child, the book offers the reader an experience that, like grief itself, is painful but for which one will be deeply grateful afterward…With the courage and wisdom of the author to support the reader through its many many vivid and memorable examples, Bearing the Unbearable takes us on a journey through some of the purest and most piercing distillations of grief, yielding details and distinctions that increase understanding of processes that are usually invisible…Cacciatore reminds us that some terribly painful things are also terribly normal and human. Her mapping of the terrain of grief reveals the absurdity (and offensiveness, even with the best of intentions) of formulating 'diagnostic criteria' for pathological grief that claim to be universally applicable yet fail to take into account even the most basic context and nature of the loss…Cicero, a Roman Stoic…tells the story of Anaxagoras, who, upon being told of the death of his son, said simply and tearlessly, "I knew that I had borne a mortal." …the book does persuasively and importantly challenge the idea that the goal of helping people grieving extreme loss is to throw grief off and divest oneself of it or protect oneself as did Anaxagoras, not only because in many cases that is impossible, but because it is the wrong path to healing."—Jerome Wakefield, PhD, Professor NYU School of Medicine, author of The Loss of Sadness
_______
"Bearing the Unbearable: How difficult this is in a culture that denies and distances itself from the well of sorrow. This book is a wise guide, intimate and tender, fierce and wise, reminding us what it means to fully love. Cacciatore invites the dead to come close by and help us to live again, even in the face of the unbearable. She knows the territory of loss and has returned with essential guidance for a people who no longer remember how to navigate the sacred terrain of grief. This is a holy book, riddled with insight and compassion. It will bless all of us in our times of sorrow."—Francis Weller, author of The Wild Edge of Sorrow: Rituals of Renewal and the Sacred Work of Grief
_______
"This book represents an approach to grief that moves beyond platitudes and cliche. It offers a way to truly grow through grief that is not a moving beyond but is more of an organic decaying and recycling of the soul. It offers hope for those who feel like their loss has disconnected themselves forever from humanity and the circle of life. There is something for everyone in this garden that will restore and rejuvenate. I would highly recommend this book!"—Doug Bremner, MD, Professor of Psychiatry, Emory University and author of The Goose That Laid the Golden Egg and You Can't Just Snap Out of It
Bearing the Unbearable
Dr. Joanne Cacciatore is an acclaimed bereavement counselor and bereaved mother herself. In this course, she reveals how grief can open our hearts to connection, compassion, and the very essence of our shared humanity. Over the course of these ten lessons we learn what grief is and how we can identify its effects within ourselves. Dr. Cacciatore guides us through the Selah model of grief, which emphasizes not overcoming grief but rather creating space for it in our lives in a threefold way: by being with our grief, surrendering to it, and finally, doing with our grief—or transfiguring it into compassionate action in the world. Dr. Cacciatore opens a space to process, integrate, and deeply honor our grief, with her lessons augmented by guided meditations and yoga exercises by co-teacher and fellow counselor Karla Helbert. Through this course, you'll not only learn how to care for yourself in your grief but also how, by staying with the pain, we can make the world a beautiful place for the ones we have loved and lost.
Joanne Cacciatore: Bearing the Unbearable
In this episode we meet Dr. Joanne Cacciatore, Zen priest and leader in the field of traumatic grief. We explore with Joanne her path to Buddhism and her work with the bereaved. She tells us how encounters with animals like her rescue horse, Chemakoh, have helped her open both to her grief and to compassion. Joanne shares with us her own transformative experience of grieving for her young daughter and how this set her on the path to work with other bereaved families. She helps us deconstruct the myth that it is a failure to grieve, and guides us to look at ways that we can relieve unnecessary suffering around the experience of loss and the fear of our own or others' emotions. In this way, she explains, grief can be a transformative experience that expands the heart rather than contracts it.