Klaus-Dieter Mathes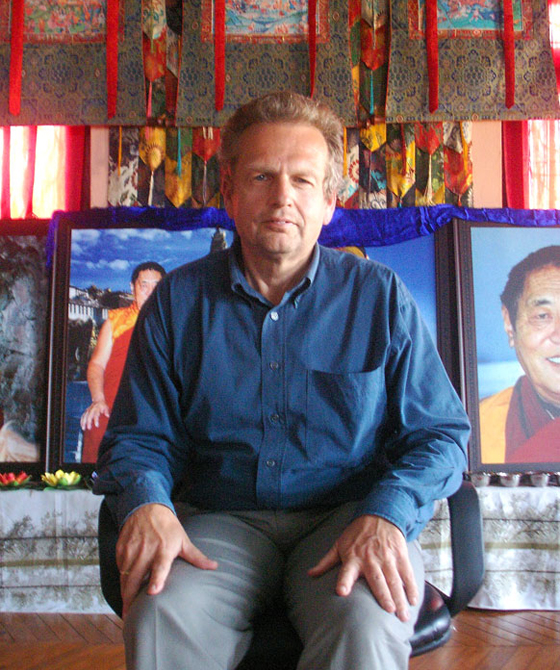 Klaus-Dieter Mathes earned his doctorate at Marburg University, and is a Professor of Tibetology and Buddhist Studies at the University of Vienna, Austria. He previously worked as a research fellow and lecturer at the Asia Africa Institute at the University of Hamburg, Germany. His research in progress deals with the Indian origins of Tibetan Mahāmudrā traditions. He is also a regular contributor to the Journal of the International Association of Tibetan Studies.
Books, Courses & Podcasts
A Direct Path to the Buddha Within
Maitreya's Ratnagotravibhāga, also known as the Uttaratantra, is the main Indian treatise on buddha nature, a concept that is heavily debated in Tibetan Buddhist philosophy. In A Direct Path to the Buddha Within, Klaus-Dieter Mathes looks at a pivotal Tibetan commentary on this text by Gö Lotsāwa Zhönu Pal, best known as the author of the Blue Annals. Gö Lotsāwa, whose teachers spanned the spectrum of Tibetan schools, developed a highly nuanced understanding of buddha nature, tying it in with mainstream Mahāyāna thought while avoiding contested aspects of the so-called empty-of-other (zhentong) approach. In addition to translating key portions of Gö Lotsāwa's commentary, Mathes provides an in-depth historical context, evaluating Gö's position against those of other Kagyü, Nyingma, and Jonang masters and examining how Gö Lotsāwa's view affects his understanding of the buddha qualities, the concept of emptiness, and the practice of mahāmudrā.