Sharon Salzberg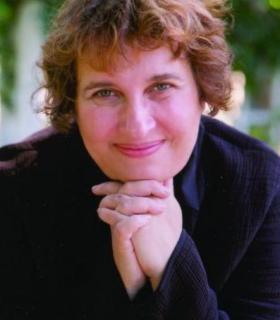 Sharon Salzberg, a co-founder of the Insight Meditation Society, has practiced Buddhist meditation since 1971 and has been teaching worldwide since 1974. She is the author of Faith: Trusting Your Own Deepest Experience, Lovingkindness, and A Heart As Wide As The World. She lives in New York City.
Foreword author for The Buddha's Apprentices.
Books, Courses & Podcasts
The Buddha's Apprentices
Sumi Loundon's Blue Jean Buddha was hailed by the New York Times Review of Books as "a bellwether anthology"—mapping the spiritual trails followed by a generation of American Buddhist youths. The Buddha's Apprentices examines that territory in fuller detail, telling twenty-six more stories of this powerful spiritual path, including the stories of many teenagers. The book shows us the common challenges that spiritually hungry young adults of today might face, with a focus on the identity issues around personality, profession, and lifestyle. Also included are several affirming essays from prominent older Buddhists, recalling their first encounters with Buddhism. The Buddha's Apprentices inspires, examining the tectonic shifts that young, spiritually-inclined people undergo as they leave home, search for partners, consider commitment and marriage, and build their lives. Furthermore, they tell of how Buddhism changes and enhances their abilities to face life's difficulties.
Sumi Loundon's rich and youthful commentary lets us appreciate each contributor's individual voice, and helps us to see how they contribute to the always-evolving chorus of modern Buddhism.
The Buddha's Apprentices can be considered a sequel to Sumi Loundon's Blue Jean Buddha, but goes beyond that work by giving extra attention to teens and young adults and including pieces from Thich Nhat Hanh, Lama Surya Das, and a truly diverse array of younger author/contributors.
Sharon Salzberg: Faith and Doubt
On this episode of the Wisdom podcast we speak with Sharon Salzberg, a renowned figure in the American Buddhist and mindfulness community. Sharon first encountered Buddhism in college, where the Buddha's teaching of suffering spoke deeply to her and led her to begin her Buddhist path. About to leave for India to further explore Buddhism, she encountered Chogyam Trungpa Rinpoche and he gave her some advice for her journey.
In India, she went on her first meditation retreat: one of the historic ten-day retreats with S.N. Goenka. It was on this retreat that she met Joseph Goldstein and Ram Dass. She describes the exciting and meaningful experience of being on that retreat and the impact it had on her. One of the most influential parts of the retreat was Goenka's emphasis on equanimity.
Sharon reflects on faith as a part of Buddhist practice, and the importance of having an intelligent faith in one's teacher. She also shares her thoughts on the wisdom of doubt, and doubt as an integral part of faith. She also shares what was the most inspiring to her as she was practicing in India in those early days, including knowing the teacher Dipa Ma.
After coming back to the U.S., Sharon started teaching with Joseph Goldstein and Jack Kornfield, and together they founded the Insight Meditation Society. She tells us what it was like to be 23 years old and founding the one of the first major vipassana meditation centers in the United States. She reflects on similarities and differences between people who came to IMS when it started in the 1970s and people coming today. She also shares her thoughts on the way that science and meditation practices are now coming together to provide new insight into the human experience.
Sharon Salzberg: Loving-Kindness: More than Just a Concentration Practice
In this episode of the Wisdom Podcast, host Daniel Aitken speaks with Sharon Salzberg, world-renowned meditation teacher and practitioner, and New York Times bestselling author. Sharon is also cofounder of the Insight Meditation Society in Barre Massachusetts, the first ever western meditation center established in the United States. In this episode, you'll hear Sharon discuss one of her all-time favorite topics: the practice of metta, or loving-kindness. Sharon talks about what initially drew her to the practice and its transformational effects over the course of her lifetime. In her down-to-earth style, Sharon explains the practical application of loving-kindness in daily life. As more than just a concentration practice, loving-kindness can function as an antidote to fear, anxiety, and emotional withdrawal. It can heighten a sense of connection with others, help us be more assertive, and even transform the most difficult of relationships. She compares it to what the Buddha taught as "gladdening the mind," or ways of cultivating a loving mental environment in which to navigate the more difficult aspects of life and practice. If you're interested in hearing more from Sharon, be sure to check out our first podcast with her, Sharon Salzberg: Faith and Doubt.