Sharon Salzberg: Loving-Kindness: More than Just a Concentration Practice
Posted
In this episode of the Wisdom Podcast, host Daniel Aitken speaks with Sharon Salzberg, world-renowned meditation teacher and practitioner, and New York Times bestselling author. Sharon is also cofounder of the Insight Meditation Society in Barre Massachusetts, the first ever western meditation center established in the United States. In this episode, you'll hear Sharon discuss one of her all-time favorite topics: the practice of metta, or loving-kindness. Sharon talks about what initially drew her to the practice and its transformational effects over the course of her lifetime. In her down-to-earth style, Sharon explains the practical application of loving-kindness in daily life. As more than just a concentration practice, loving-kindness can function as an antidote to fear, anxiety, and emotional withdrawal. It can heighten a sense of connection with others, help us be more assertive, and even transform the most difficult of relationships. She compares it to what the Buddha taught as "gladdening the mind," or ways of cultivating a loving mental environment in which to navigate the more difficult aspects of life and practice. If you're interested in hearing more from Sharon, be sure to check out our first podcast with her, Sharon Salzberg: Faith and Doubt.
About the Interviewee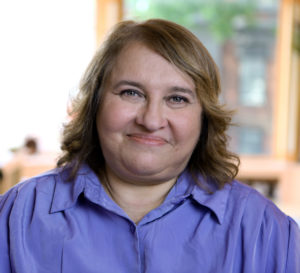 Sharon Salzberg is a pioneer in the field of meditation, a world-renowned teacher and NY Times bestselling author. She has played a crucial role in bringing meditation and mindfulness to the West and into mainstream culture since 1974, when she first began teaching. Sharon is the cofounder of the first western meditation center in the US: The Insight Meditation Society, in Barre, MA. She has authored ten books, including the New York Times bestseller, Real Happiness, her seminal work, Lovingkindness and her 2017 release, Real Love: The Art of Mindful Connection. Acclaimed for her down-to-earth teaching style, Sharon offers a secular, modern approach to Buddhist teachings, making them instantly accessible. She is a regular columnist for On Being, a contributor to Huffington Post, and the host of her own podcast, The Metta Hour, with over 70 episodes.
Image and bio courtesy of Sharon Salzberg, Tawni Bannister (top image), and Fabio Filippi (lower image).