Sylvia Boorstein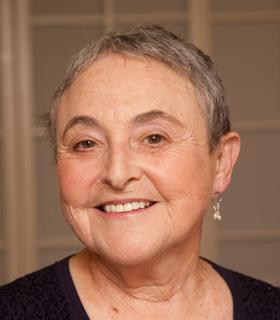 Sylvia Boorstein is the author of many well-known books, including It's Easier Than You Think, Funny, You Don't Look Buddhist, and Don't Just Do Something, Sit There. She lives in Geyserville, California.
Books, Courses & Podcasts
How to Be Sick (Second Edition)
In 2001, Toni Bernhard got sick and, to her and her partner's bewilderment, stayed that way. As they faced the confusion, frustration, and despair of a life with sudden limitations—a life that was vastly different from the one they'd thought they'd have together—Toni had to learn how to be sick. In spite of her many physical and energetic restrictions (and sometimes, because of them), Toni learned how to live a life of equanimity, compassion, and joy. This book reminds us that our own inner freedom is limitless, regardless of our external circumstances.
Updated with new insights and practices hard-won from Toni's own ongoing life experience, this is a must-read for anyone who is—or who might one day be—sick.
12 Steps on Buddha's Path
12 Steps on Buddha's Path is an inspiring firsthand account of what happens when life seems hopeless and the miracle of finding out that it's anything but.
The author describes her own journey of recovery from alcoholism—an astonishing passage through strange and frightening territory—and marks out the path that allowed her to emerge from that darkness as a wise and compassionate person living a life that is joyous and free. This book is a powerful and enriching synthesis of the 12-Step recovery programs and the Noble Eightfold Path of Buddhism. It is sure to appeal to anyone touched by addiction, including those looking for new ways to understand and work with the tried-and-true 12-Step system. Tens of millions of Americans suffer from alcoholism and other forms of dependence, and 12 Steps on Buddha's Path offers hope and help for any one of them.
Though writing anonymously out of deep respect for 12-Step policies, the author is in fact a well-known professional author, deeply involved in the recovery and meditation communities.
Awakening Together
How can we connect our personal spiritual journeys with the larger course of our shared human experience? How do we compassionately and wisely navigate belonging and exclusion in our own hearts? And how can we embrace diverse identities and experiences within our spiritual communities, building sanghas that make good on the promise of liberation for everyone?
If you aren't sure how to start this work, Awakening Together is for you. If you've begun but aren't sure what the next steps are, this book is for you. If you're already engaged in this work, this book will remind you none of us do this work alone. Whether you find yourself at the center or at the margins of your community, whether you're a community member or a community leader, this book is for you.
From the foreword by Jan Willis:
"Especially in times like these, fraught on every side with threats from racist, xenophobic, misogynistic, and anti-queer bias, a welcoming and safe space for meditation practice is the most kind and compassionate thing we can create for each other. And yet, in Dharma settings, people [with marginalized identifies] feel, in Larry's words, 'unattended, unloved, unseen, and even harmed.'
Awakening Together provides us with a detailed, step-by-step blueprint of the hard work involved in creating and maintaining a diverse community and, in doing so, shows us how we can begin and continue to build an inclusive sangha.
If you are ready to commit to the idea that we, as a diverse group of Buddhists, ought to be able to awaken together, and to honor and share all of what and who we are in the process, then take up this book, Larry's loving clarion call. Consciously, mindfully, read Awakening Together with openness and with joy."