In this course with Anne C. Klein (Lama Rigzin Drolma), discover the seven mind trainings of Longchenpa—one of the greatest Dzogchen masters and Nyingma teachers of all time—as you receive practical instructions and deeply inspiring teachings for entering Dzogchen.
About this Course
Through video teachings, guided meditations, and curated readings, these trainings will take you on a remarkable journey, helping you to see your happiness and your suffering anew, with greater clarity. The central message of these teachings is simple: Take a good look within and realize you can awaken. Anne C. Klein—renowned teacher, translator, and professor—will guide you into the truth of this message with her masterful, deeply inspiring, insightful, and compassionate teachings. 
Lessons
1
Lesson 1: Practice Fundamentals: Introduction to Longchenpa's Mind Training
Anne C. Klein situates Longchenpa's work within the broader mind training tradition and begins a preliminary discussion of the sevenfold mind training. You'll learn how this seemingly simple yet exceptional instruction is transmitted and how each of the seven trainings is connected to bodhichitta. You'll also discover the important distinction between outer, inner, and secret impermanence.
2
Lesson 2: Reflecting on Impermanence: First Mind Training
Anne concludes discussion of the first of Longchenpa's seven mind trainings—the contemplation of impermanence. She also introduces the first of the five pith instructions mentioned by Jigmé Lingpa—an instruction to relax your way of holding to thoughts and then simply observe what occurs. You'll gain a clear understanding of how to contemplate impermanence, how to know that you are succeeding, and the rewards of relinquishing transient thoughts in the context of Dzogchen practice.
3
Lesson 3: Recognizing the Differences Between Temporary and Lasting Happiness: Second Mind Training

Available on: 01-Dec-2023

Anne shares several of her own perspectives on how we can train our minds to differentiate the causes of samsara from the causes of awakening and, in the process, develop a sense of disenchantment with samsara. You'll learn about the importance of going beyond your "ordinary mind" as a way to fulfill your primordial spiritual potential.
4
Lesson 4: Reflecting on the Multiple Conditions for Death: Third Mind Training

Available on: 08-Dec-2023

Anne discusses the various circumstances that cause death, a focus of the third of Longchenpa's seven mind trainings. Shifting the focus to samsaric rebirth, she outlines how recognizing the various sufferings of samsara, especially of its lowest realms, becomes a method for further cultivating bodhicitta in your heart. You'll receive an intimate instruction on compassion, the central message of this third training.
5
Lesson 5: Purity, Refuge, and the Third Pith Practice

Available on: 15-Dec-2023

Continuing her teachings on the third mind training, Anne clarifies the third pith practice and touches on the uplifting potential of refuge and the benefits of training your own imagination. You'll learn about how empty essence, luminous nature, and naturally responsive loving-kindness demonstrate the purity of our own minds and how to take refuge in all nine vehicles.
6
Lesson 6: Concluding the Samsaric Tour: Pretas, Animals, Humans, and Devas

Available on: 22-Dec-2023

Anne details practices for cultivating compassion for those suffering in the other realms of samsara—hungry ghosts, animals, humans, and gods. You'll gain a deeper understanding of the types of mind states that impel such rebirths and a clear grasp of how to engage in the fourth and fifth pith practices.
7
Lesson 7: The Pointlessness of All Activities: Fourth Mind Training

Available on: 29-Dec-2023

Anne discusses Longchenpa's fourth mind training, which instructs us to discard trivialities and cultivate an unwavering aspiration for practice. You'll learn to feel your way toward the wisdom that recognizes how things actually are—the wisdom that will finally cut through ordinary thinking. You'll also discover the radical inclusivity of Dzogchen by exploring wisdom's recognition that samsara and nirvana are not opposites but part of the same wholeness. Your recognition of this opens an unexpected path to compassionate responsiveness.
8
Lesson 8: Relying on the Buddhas' Good Qualities: Fifth Mind Training

Available on: 05-Jan-2024

Anne explains how cultivating heartfelt confidence in your own and your teacher's good qualities can imbue you with a powerful inspiration on the path to full awakening. You'll learn how Longchenpa's uncommon instruction on the aspiration for that awakening emphasizes that Buddha-nature is already present. You'll also learn about how to supplement your formal practice sessions with three pillars of sitting, three sacred orientations, and the ninefold breathing ritual.
9
Lesson 9: Reflecting on the Lama's Practical Instructions and the Threefold Nonconceptual Contemplation: Sixth and Seventh Mind Trainings

Available on: 12-Jan-2024

Anne touches on the importance of abandoning laziness and developing authentic refuge and correct devotion to a teacher. Having done so, she invites us to train in three key states of nonconceptuality: the nonconceptuality of emptiness unified with bliss, of emptiness unified with clarity, and of the state that actually recognizes reality. You'll learn the key details of these states and their connection to Dzogchen practice.
10
Lesson 10: Heartfelt Reflections: The Essence of the Mind Trainings and Pith Practices

Available on: 19-Jan-2024

Anne summarizes the key ideas and learnings from the course and offers her personal insights on how we can approach the mind trainings and pith instructions presented throughout the course. As we conclude the course, you're invited to reflect on the important themes covered and how they relate to your own daily life and your personal practice journey.
About the Teacher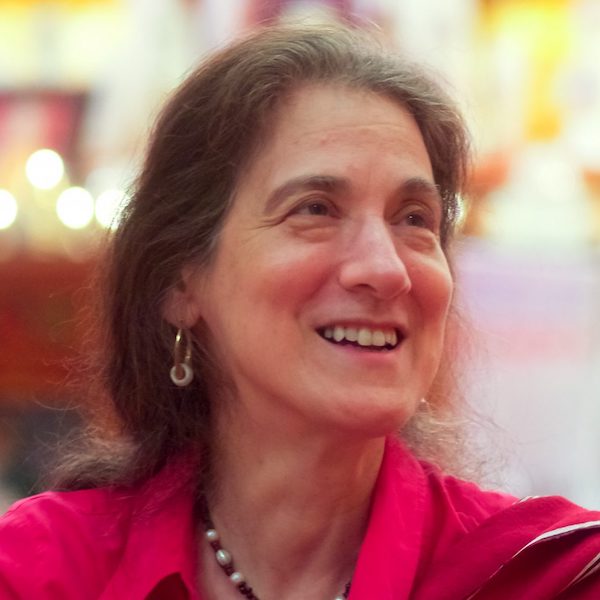 Anne C. Klein is a professor and former chair of the religion department at Rice University. She is also a lama in the Nyingma tradition and a founding director and resident teacher of Dawn Mountain, a center for contemplative study and practice in Houston. Her publications include 
Path to the Middle, Unbounded Wholeness
 (coauthored with Geshe Tenzin Wangyal Rinpoche), 
Knowledge and Liberation, Strand of Jewels
, and Being Human and a Buddha Too (Wisdom, 2023).