Starting September 23, 2022
Thupten Jinpa explores the madhyamaka teachings of one of the most renowned minds in Buddhism: influential Tibetan monk and yogi Je Tsongkhapa.
About this Course
In Tsongkhapa's Madhyamaka, Thupten Jinpa will take you on a ten-week journey through some of the most fascinating and important ideas in Buddhism. You'll discover the madhyamaka teachings of one of the most renowned minds in Tibet: influential monk and yogi Je Tsongkhapa Losang Dragpa (c. 1357–1419). 
By investigating issues in the view of Nagarjuna and understanding what a realization of emptiness might look like through nuanced readings of Indian and Tibetan masters, practitioners gain access to the key to liberation. Exploring why emptiness matters via Tsongkhapa's personal quest for the view of madhyamaka philosophy, Thupten Jinpa provides a detailed overview of the landscape and a middle way for serious students to bring emptiness into meditative practice.
Tsongkhapa's sophisticated presentation of the union of emptiness and dependent arising is considered extremely difficult to understand. In this ten-lesson course, Thupten Jinpa offers students guidance through the texts directly in a focused and efficient presentation.
Your course includes:
Ten hour-long video lectures with Thupten Jinpa

Ten guided meditations and reflections

Over 100 pages of readings selected by Jinpa himself

Short quizzes to test your knowledge

A forum to discuss with fellow students

And three live Q&A sessions for students of the course with Jinpa himself, a rare opportunity!
This course will provide you with a comprehensive, in-depth foundation in the madhyamaka philosophy of Tsongkhapa with a rigorous, clear, and meaningful study program for practitioners.
Lesson one becomes available Friday, September 23 2022.
Lessons
1
Lesson 1: Why Emptiness Matters

Available on: 23-Sep-2022

In this introductory lesson, Thupten Jinpa explores the importance of the philosophy of emptiness and how it constitutes, directly or indirectly, the entirety of the Buddha's teachings. By analyzing grasping to inherent reality and the conceptual elaborations that arise from such a belief, a wisdom opposite to the active "mis-knowing" of ignorance can be attained. 
2
Lesson 2: Tsongkhapa's Personal Quest for the View

Available on: 30-Sep-2022

Thupten Jinpa gives a fascinating overview of Tsongkhapa's biography, detailing key moments in his search for deeper understanding of the view of emptiness. Jinpa provides a synopsis of each of the five great mādhyamaka texts of Tsongkhapa and the unique features they convey, showing how they depend upon and support one another to present the complete view. 
3
Lesson 3: What Exactly is Emptiness?

Available on: 07-Oct-2022

Thupten Jinpa delves deeply into emptiness itself, illustrating the negative dialectic approach rooted in the Prajñāpāramitā sutras and the Indian mādhyamaka masters. Tsongkhapa adopted this via negativa approach, siding with and inspiring later philosophers that emphasized the texts of Nāgārjuna.
4
Lesson 4: Identifying the Object of Negation

Available on: 14-Oct-2022

Tsongkhapa held the practice of identifying the object of negation to be a crucial step in the process of ultimate analysis. Thupten Jinpa sheds light on the fine points of this detailed level of analysis and why Tsongkhapa made this a pivotal element of his Great Treatise on the Stages of the Path to Enlightenment.
5
Lesson 5: What Remains in the Wake of Emptiness: Conventional Existence

Available on: 21-Oct-2022

A clear understanding of the status of conventional reality in relation to ultimate emptiness of intrinsic existence is said to be amongst the hardest to fully comprehend. Thupten Jinpa unpacks Tsongkhapa's famous criteria for establishing conventional truths, providing insight to the radical relativity of Mādhyamaka philosophy.
6
Lesson 6: The Two Truths: Identical or Different?

Available on: 28-Oct-2022

The paradoxical doctrine of two truths finds highest refinement in the mādhyamaka philosophy and provides critical insight to the entire endeavor of enlightenment in Buddhism. Thupten Jinpa structures this exploration of the two truths around defining the truths themselves, how they differ, where they intersect, and how an understanding of them is critical to liberation itself.
7
Lesson 7: The Svātantrika-Prāsaṅgika Distinction

Available on: 04-Nov-2022

Thupten Jinpa brings the debate between the Svātantrika and Prāsaṅgika Mādhyamaka interpretations to life, illustrating how this seemingly academic distinction actually provides a practical foothold for contemplation in personal practice.
8
Lesson 8: Unique Tenets of Prāsaṅgika According to Tsongkhapa

Available on: 11-Nov-2022

Tsongkhapa's deep inquiry into mādhyamaka thought helped him elucidate a number of what he viewed to be unique tenets in the Prāsaṅgika position. Thupten Jinpa delves into three tenets more closely, providing rich and engaging surveys of the logic and context of each.
9
Lesson 9: Emptiness and Buddha-Nature

Available on: 18-Nov-2022

Thupten Jinpa addresses the enigmatic tension between the philosophy of emptiness and the concept of Buddha-nature. The role of hermeneutics is crucial when encountering the broad landscape of interpretive and definitive views presented in the Mahayana literature.
10
Lesson 10: Culmination of the Analysis of the View

Available on: 23-Nov-2022

In this final lesson, Thupten Jinpa ties together the various strands of thinking and debate presented with a review of the practical process of meditation on emptiness. Thupten Jinpa highlights the eminently practical motivation behind the entire project of understanding emptiness: to see clearly the truth of the way things are. It is through this seeing that we may be liberated.
About the Teacher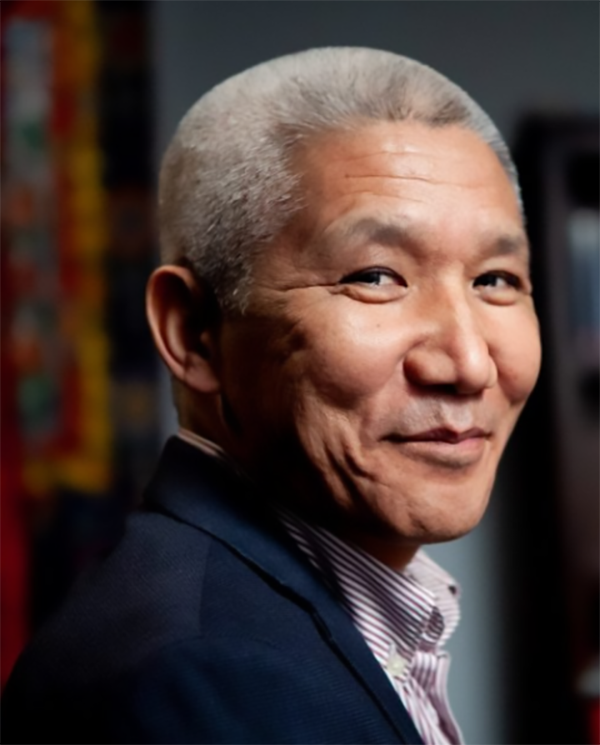 Thupten Jinpa
 was educated in the classical Tibetan monastic academia and received the highest academic degree of Geshe Lharam (equivalent to a doctorate in divinity). Jinpa also holds a BA in philosophy and a PhD in religious studies, both from the University of Cambridge, England. Since 1985, he has been the principal translator to the Dalai Lama, accompanying him to the United States, Canada, and Europe. He has translated and edited many books by the Dalai Lama, including 
The World of Tibetan Buddhism
, 
Essence of the Heart Sutra,
 and the New York Times bestseller 
Ethics for the New Millennium
. Jinpa has published scholarly articles on various aspects of Tibetan culture, Buddhism, and philosophy, and books such as 
Songs of Spiritual Experience: Tibetan Poems of Awakening and Insight
 (co-authored) and
 Self, Reality and Reason in Tibetan Thought
. He serves on the advisory board of numerous educational and cultural organizations in North America, Europe, and India. He is currently the president and the editor-in-chief of the Institute of Tibetan Classics, a nonprofit educational organization dedicated to translating key Tibetan classics into contemporary languages. And he also currently chairs the Mind and Life Institute and the Compassion Institute.
$397.00Enroll