Below you can find more information about all of the featured speakers in the Illuminating the Mind online course.
---
His Holiness the Dalai Lama
Tenzin Gyatso, the Fourteenth Dalai Lama, is the spiritual leader of the Tibetan people. He frequently describes himself as a simple Buddhist monk. Born in northeastern Tibet in 1935, he was as a toddler recognized as the incarnation of the Thirteenth Dalai Lama and brought to Tibet's capital, Lhasa. In 1950, Mao Zedong's Communist forces made their first incursions into eastern Tibet, shortly after which the young Dalai Lama assumed the political leadership of his country. He passed his scholastic examinations with honors at the Great Prayer Festival in Lhasa in 1959, the same year Chinese forces occupied the city, forcing His Holiness to escape to India. There he set up the Tibetan government-in-exile in Dharamsala, working to secure the welfare of the more than 100,000 Tibetan exiles and prevent the destruction of Tibetan culture. In his capacity as a spiritual and political leader, he has traveled to more than sixty-two countries on six continents and met with presidents, popes, and leading scientists to foster dialogue and create a better world. In recognition of his tireless work for the nonviolent liberation of Tibet, the Dalai Lama was awarded the Nobel Peace Prize in 1989. In 2012, he relinquished political authority in his exile government and turned it over to democratically elected representatives.
His Holiness frequently states that his life is guided by three major commitments: the promotion of basic human values or secular ethics in the interest of human happiness, the fostering of interreligious harmony, and securing the welfare of the Tibetan people, focusing on the survival of their identity, culture, and religion. As a superior scholar trained in the classical texts of the Nalanda tradition of Indian Buddhism, he is able to distill the central tenets of Buddhist philosophy in clear and inspiring language, his gift for pedagogy imbued with his infectious joy. Connecting scientists with Buddhist scholars, he helps unite contemplative and modern modes of investigation, bringing ancient tools and insights to bear on the acute problems facing the contemporary world. His efforts to foster dialogue among leaders of the world's faiths envision a future where people of different beliefs can share the planet in harmony. He is a co-founder of the Mind & Life Institute. Wisdom Publications is proud to be the premier publisher of the Dalai Lama's more serious and in-depth works. Learn more about His Holiness's books here.
Photos by Olivier Adam.
---

Thupten Jinpa Langri, PhD
Thupten Jinpa Langri was educated in the classical Tibetan monastic academia and received the highest academic degree of Geshe Lharam (equivalent to a doctorate in divinity). Jinpa also holds a BA in philosophy and a PhD in religious studies, both from the University of Cambridge, England. Since 1985, he has been the principal translator to the Dalai Lama, accompanying him to the United States, Canada, and Europe. He has translated and edited many books by the Dalai Lama, including The World of Tibetan Buddhism, Essence of the Heart Sutra, and the New York Times bestseller Ethics for the New Millennium.
Jinpa has published scholarly articles on various aspects of Tibetan culture, Buddhism, and philosophy, and books such as Songs of Spiritual Experience: Tibetan Poems of Awakening and Insight (coauthored) and Self, Reality and Reason in Tibetan Thought. He is the editor of the Library of Tibetan Classics. He serves on the advisory board of numerous educational and cultural organizations in North America, Europe, and India. He is currently the president and the editor-in-chief of the Institute of Tibetan Classics, a nonprofit educational organization dedicated to translating key Tibetan classics into contemporary languages. And he also currently chairs the Mind & Life Institute and the Compassion Institute.
---
Jay Garfield, PhD
Jay Garfield is Doris Silbert Professor in the Humanities, professor of philosophy and director of the Logic Program and of the Five College Tibetan Studies in India Program at Smith College, professor in the graduate faculty of philosophy at the University of Massachusetts, professor of philosophy at Melbourne University, and adjunct professor of philosophy at the Central Institute of Higher Tibetan Studies. He teaches and pursues research in the philosophy of mind, foundations of cognitive science, logic, philosophy of language, Buddhist philosophy, cross-cultural hermeneutics, theoretical and applied ethics, and epistemology.
---

Amishi Jha, PhD
Dr. Amishi P. Jha is professor of psychology at the University of Miami. She serves as the director of contemplative neuroscience for the Mindfulness Research and Practice Initiative, which she cofounded in 2010.  She is also on the Steering Council for the Mind & Life Institute. She received her PhD from the University of California–Davis and postdoctoral training at the Brain Imaging and Analysis Center at Duke University. Dr. Jha's work has been featured at NATO, the World Economic Forum, and The Pentagon. She has received coverage for The New York Times, NPR, TIME, Forbes, and more. Her newest book is Peak Mind. Watch her TED Talk on "How to Tame Your Wandering Mind" with 5 million+ views here.
---

Catherine Kerr, PhD
Catherine Kerr (1964–2016) was an assistant professor of medicine, assistant professor of family medicine, and the director of translational neuroscience in the Contemplative Studies Initiative at Brown University at her untimely death in November 2016. Kerr received her bachelor's from Amherst College before completing her PhD at Johns Hopkins University. Following this she was a postdoctoral fellow and instructor at Harvard Medical School, and it was here that she received a career development award from the NIH to conduct research into the cognitive neuroscience of meditation. She joined Brown's Department of Family Medicine and Contemplative Studies Initiative in 2011. In honor of her contributions to the field and her character, the Mind & Life Institute gives an annual Catherine Kerr Award for Courageous and Compassionate Science.
---

Matthieu Ricard, PhD
Born in France in 1946 as the son of French philosopher Jean-François Revel and artist Yahne Le Toumelin, Matthieu Ricard is a Buddhist monk, author, translator, and photographer. He first visited India in 1967 where he met great spiritual masters from Tibet. After completing his PhD degree in cell genetics in 1972, he moved to the Himalayan region where he has been living for the past forty-five years. He is an international best-selling author and a prominent speaker on the world stage, celebrated at the World Economic Forum at Davos, forums at the United Nations, and at TED where his talks on happiness and altruism have been viewed by over seven million people. He is a charismatic figure who has captured the minds and hearts of people all over the world, and is a Founding Steward of the Mind & Life Institute.
---

Anne Treisman, PhD
Anne Treisman (1935–2018) was an English psychologist who specialized in cognitive psychology. Treisman researched visual attention, object perception, and memory. One of her most influential ideas is the feature integration theory of attention, first published with Garry Gelade in 1980. Treisman taught at the University of Oxford, University of British Columbia, University of California, Berkeley, and Princeton University. Notable postdoctoral fellows she supervised included Nancy Kanwisher and Nilli Lavie. In 2013, Treisman received the National Medal of Science from President Barack Obama for her pioneering work in the study of attention. During her long career, Treisman experimentally and theoretically defined the issue of how information is selected and integrated to form meaningful objects that guide human thought and action.
Photo by Hao-Hsiang You.
---
B. Alan Wallace, PhD
B. Alan Wallace is president of the Santa Barbara Institute for Consciousness Studies. He trained for many years as a monk in Buddhist monasteries in India and Switzerland. He has taught Buddhist theory and practice in Europe and America since 1976 and has served as interpreter for numerous Tibetan scholars and contemplatives, including H. H. the Dalai Lama. After graduating summa cum laude from Amherst College, where he studied physics and the philosophy of science, he earned his MA and PhD in religious studies at Stanford University. He has edited, translated, authored, and contributed to more than forty books on Tibetan Buddhism, medicine, language, and culture, and the interface between science and religion. He is also a former member of the Mind & Life Institute's Board of Directors.
Meditation Teachers
Willa Blythe Baker, PhD
Willa Blythe Baker, PhD is the founder and spiritual director of Natural Dharma Fellowship in Boston, MA and its retreat center Wonderwell Mountain Refuge in Springfield, NH. She was authorized as a Dharma teacher and lineage holder (lama) in the Kagyu lineage of Tibetan Buddhism after completion of two consecutive three-year retreats in the nineties. In 2013, she received a doctorate from Harvard University in Religion, and was Visiting Lecturer in Buddhist Ministry at Harvard Divinity School 2013–2017.
Her books include Essence of Ambrosia (Library of Tibetan Works and Archives, 2005), Everyday Dharma (Quest Books, 2009), The Arts of Contemplative Care (Wisdom Publications, 2012), and The Wakeful Body (Shambhala Publications, 2021). Her articles have appeared in Lion's Roar, Buddhadharma, Tricycle, the Journal of International Buddhist Studies, and elsewhere. She is on the advisory board for One Earth Sangha, and has served as contemplative faculty for the Mind and Life Institute.
Willa guides meditation retreats primarily in the Northeastern United States. Her teaching interests include the wisdom of the body, non-dual awareness, compassion, and ecodharma, among other topics. She lives in a cabin on a lake in central New Hampshire.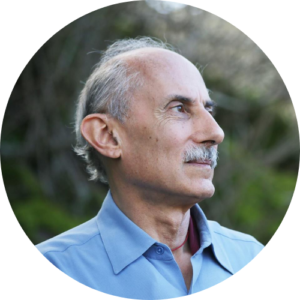 Jack Kornfield, PhD
Jack Kornfield trained as a Buddhist monk in the monasteries of Thailand, India, and Burma. He has taught meditation internationally since 1974 and is one of the key teachers to introduce Buddhist mindfulness practice to the West. After graduating from Dartmouth College in Asian studies in 1967 he joined the Peace Corps and worked on tropical medicine teams in the Mekong River valley. He met and studied as a monk under the Buddhist master Ven. Ajahn Chah, as well as the Ven. Mahasi Sayadaw of Burma. Returning to the United States, Jack cofounded the Insight Meditation Society in Barre, Massachusetts, with fellow meditation teachers Sharon Salzberg and Joseph Goldstein and the Spirit Rock Center in Woodacre, California. Over the years, Jack has taught in centers and universities worldwide, led International Buddhist Teacher meetings, and worked with many of the great teachers of our time. He is also a member of the Mind & Life Institute's Board of Directors. Jack holds a PhD in clinical psychology and is a father, husband, and activist. His books have been translated into twenty languages and sold more than a million copies. They include The Wise Heart: A Guide to the Universal Teachings of Buddhist Psychology; A Path with Heart; After the Ecstasy, the Laundry; Teachings of the Buddha; Seeking the Heart of Wisdom; Living Dharma; A Still Forest Pool; Stories of the Spirit, Stories of the Heart; Buddha's Little Instruction Book; The Art of Forgiveness, Lovingkindness and Peace; Bringing Home the Dharma: Awakening Right Where You Are; and his most recent book, No Time Like the Present: Finding Freedom, Love, and Joy Right Where You Are.
Tsoknyi Rinpoche
Born in 1966 in Nubri, Nepal, Tsoknyi Rinpoche is one of the most renowned teachers of Tibetan Buddhism trained outside of Tibet. Deeply versed in both the practical and philosophical disciplines of Tibetan Buddhism, he is beloved by students around the world for his accessible style, his generous and self-deprecating humor, and his deeply personal, compassionate insight into human nature. The married father of two daughters, Rinpoche nevertheless manages to balance family life with a demanding schedule of teaching around the world and overseeing two nunneries in Nepal, one of the largest nunneries in Tibet, and more than fifty practice centers and hermitages in the eastern region of Tibet. More information about Tsoknyi Rinpoche, his teachings, and his activities can be found at pundarika.org.