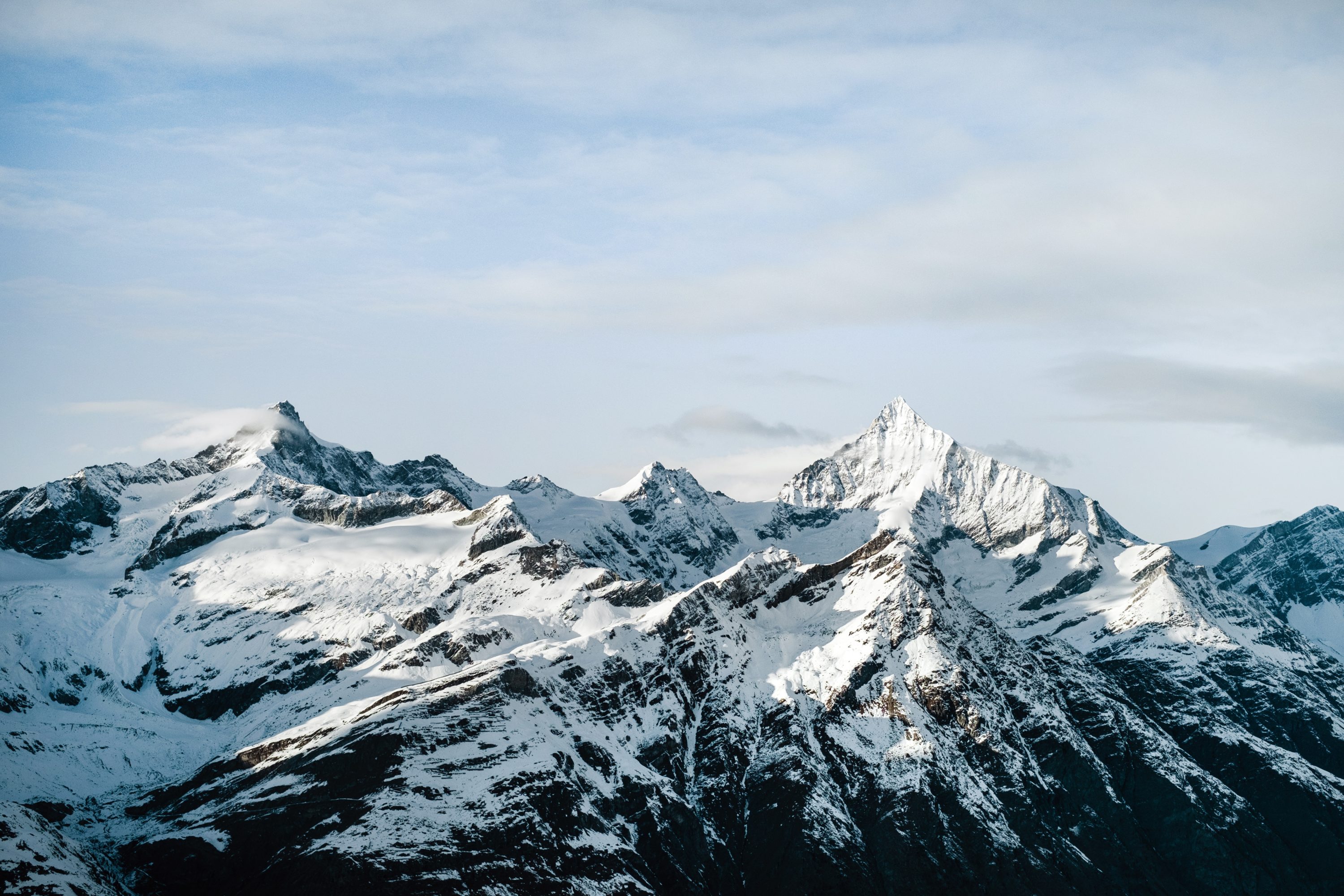 The Library of Tibetan Classics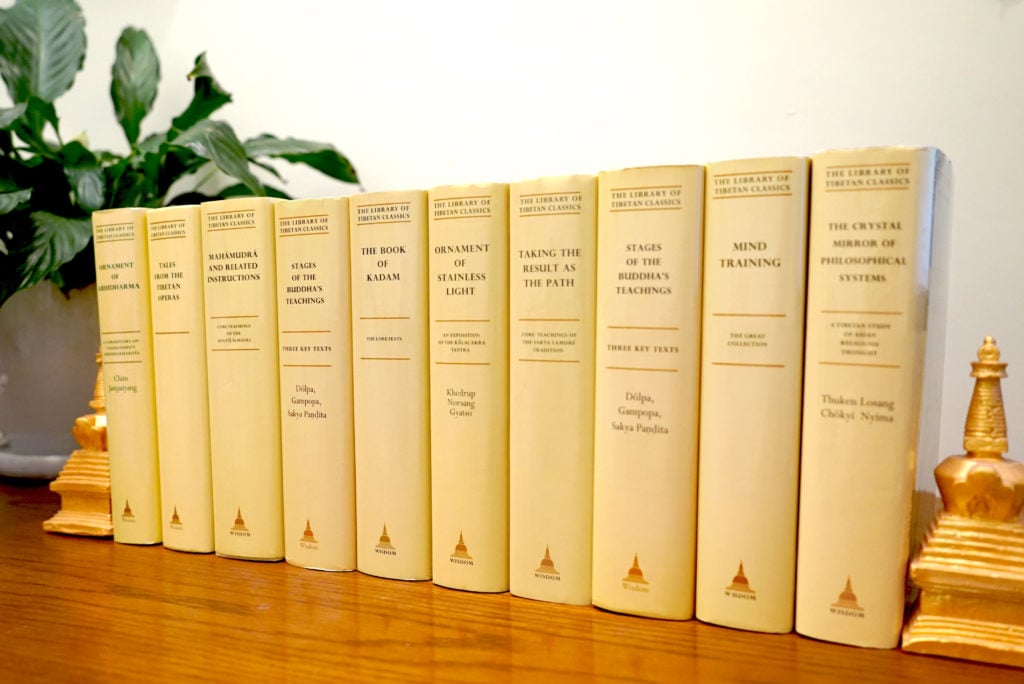 "I am very happy to welcome the initiatives of the Institute of Tibetan Classics, especially its ambitious Library of Tibetan Classics. This collection will help make Tibet's classical thought truly a world heritage, an intellectual and spiritual resource open to all."—His Holiness the Dalai Lama

The Library of Tibetan Classics is a major, exciting effort to support Tibetan culture. Edited by Thupten Jinpa— renowned scholar, author, translator, and interpreter for His Holiness the Dalai Lama—the Library is making key Tibetan texts part of the global literary and intellectual heritage. The thirty-two-volume series, when complete, will span nearly a millennium and a half and will cover the entire expanse of Tibet's classical literary heritage, from religion and folklore to art and poetry, from philosophy and psychology to medicine, and much more.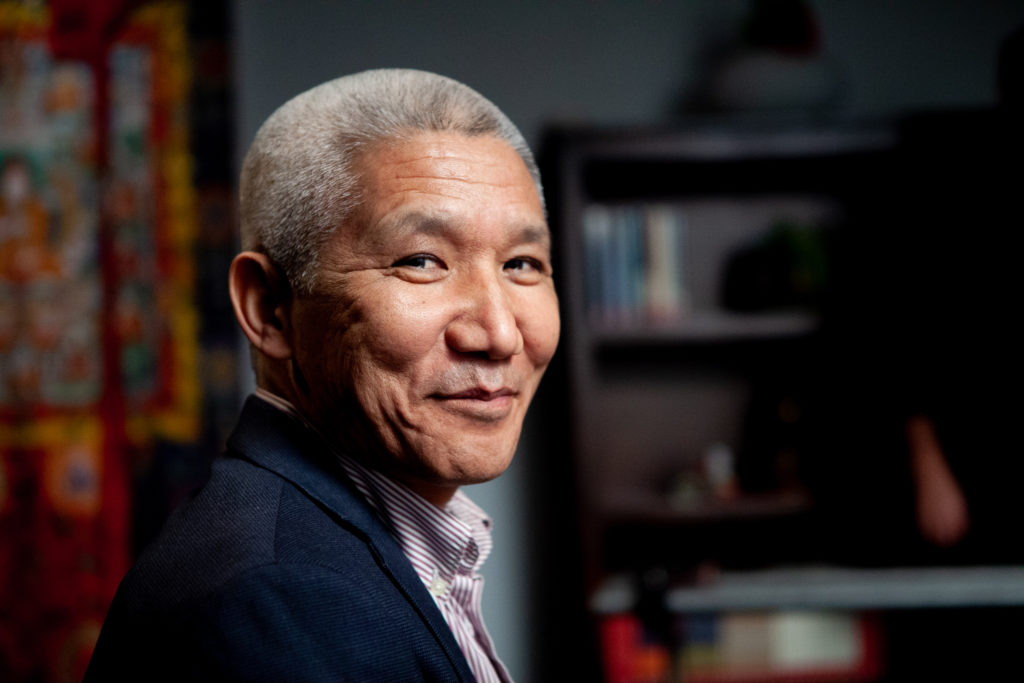 When Thupten Jinpa first approached Wisdom Publications to collaborate with him and his Institute of Tibetan Classics in Montreal, Canada on the monumental Library of Tibetan Classics, we were honored to accept. The texts in this series have been selected in close consultation with preeminent lineage holders and with senior Tibetan scholars, especially His Holiness the Dalai Lama.
In every way, the series has been designed with a broad audience in mind—while being "…of great value to scholars, the translations are accessible to nonspecialists as well, and thus should allow a wide audience to gain access to the treasures of the Tibetan tradition" (Georges Dreyfus, Williams College). The series includes the works of many great Tibetan teachers, philosophers, scholars, and practitioners, representing all major Tibetan schools and traditions. It is our privilege to play a part in the preservation and sharing of their invaluable writings, with their ability to teach, enrich, and inspire. With more than a dozen volumes published and the rest underway, we are in the midst of an extraordinary journey, and we would like to invite you to join us. Click here to learn more about becoming a supporter of the series.
---
Thupten Jinpa photo by Tad Fettig.
Explore the Series
Ornament of Stainless Light: An Exposition of the Kālacakra Tantra by Khedrup Norsang Gyatso, translated by Gavin Kilty
Mind Training: The Great Collection, translated by Thupten Jinpa
Taking the Result as the Path: Core Teachings of the Sakya Lamdré Tradition, translated by Cyrus Stearns
The Book of Kadam: The Core Texts, translated by Thupten Jinpa
The Crystal Mirror of Philosophical Systems: A Tibetan Study of Asian Religious Thought by Thuken Losang Chökyi Nyima, translated by Geshe Lhundub Sopa, edited by Roger Jackson
Mirror of Beryl: A Historical Introduction to Tibetan Medicine by Desi Sangyé Gyatso, translated by Gavin Kilty
Mahāmudrā and Related Instructions: Core Teachings of the Kagyü Schools, translated by Peter Alan Roberts
A Lamp to Illuminate the Five Stages: Teachings on Guhyasamāja Tantra by Tsongkhapa, translated by Gavin Kilty
Stages of the Buddha's Teachings: Three Key Texts by Dölpa, Gampopa, and Sakya Pandita, translated by Ken Holmes, David P. Jackson, and Ulrike Roesler
The Tibetan Book of Everyday Wisdom: A Thousand Years of Sage Advice, translated by Beth Newman, edited and introduced by Thupten Jinpa
Ornament of Abhidharma: A Commentary on Vasubandhu's Abhidharmakośa by Chim Jampaiyang, translated by Ian James Coghlan
Tales from the Tibetan Operas, translated by Gavin Kilty
Beautiful Adornment of Mount Meru: A Presentation of Classical Indian Philosophy by Changkya Rölpai Dorje, translated by Donald S. Lopez Jr.
Illuminating the Intent: An Exposition of Candrakīrti's Entering the Middle Way by Tsongkhapa, translated by Thupten Jinpa