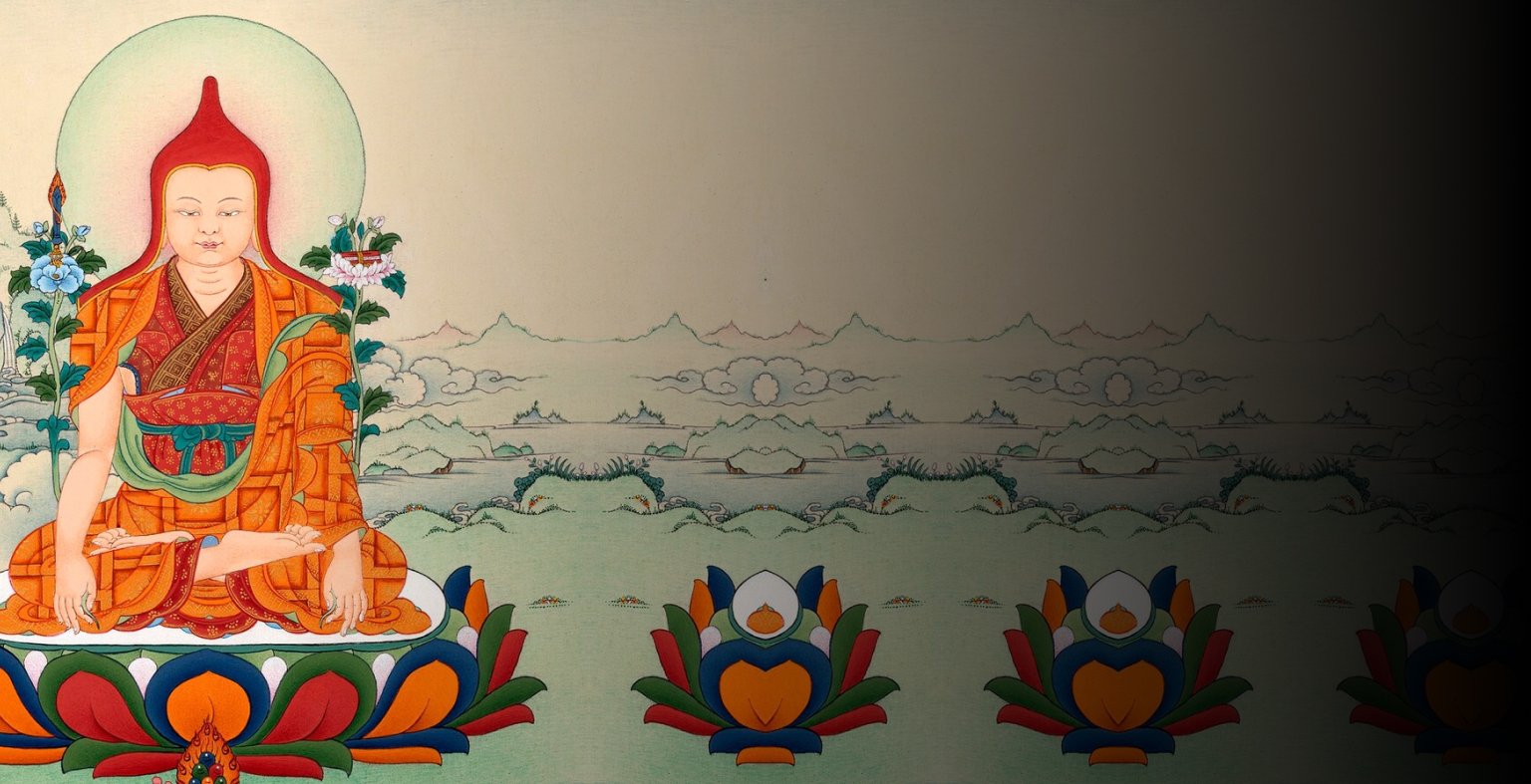 The Wisdom Academy Presents
Longchenpa's Sevenfold Mind Training
An online course with Anne C. Klein (Lama Rigzin Drolma)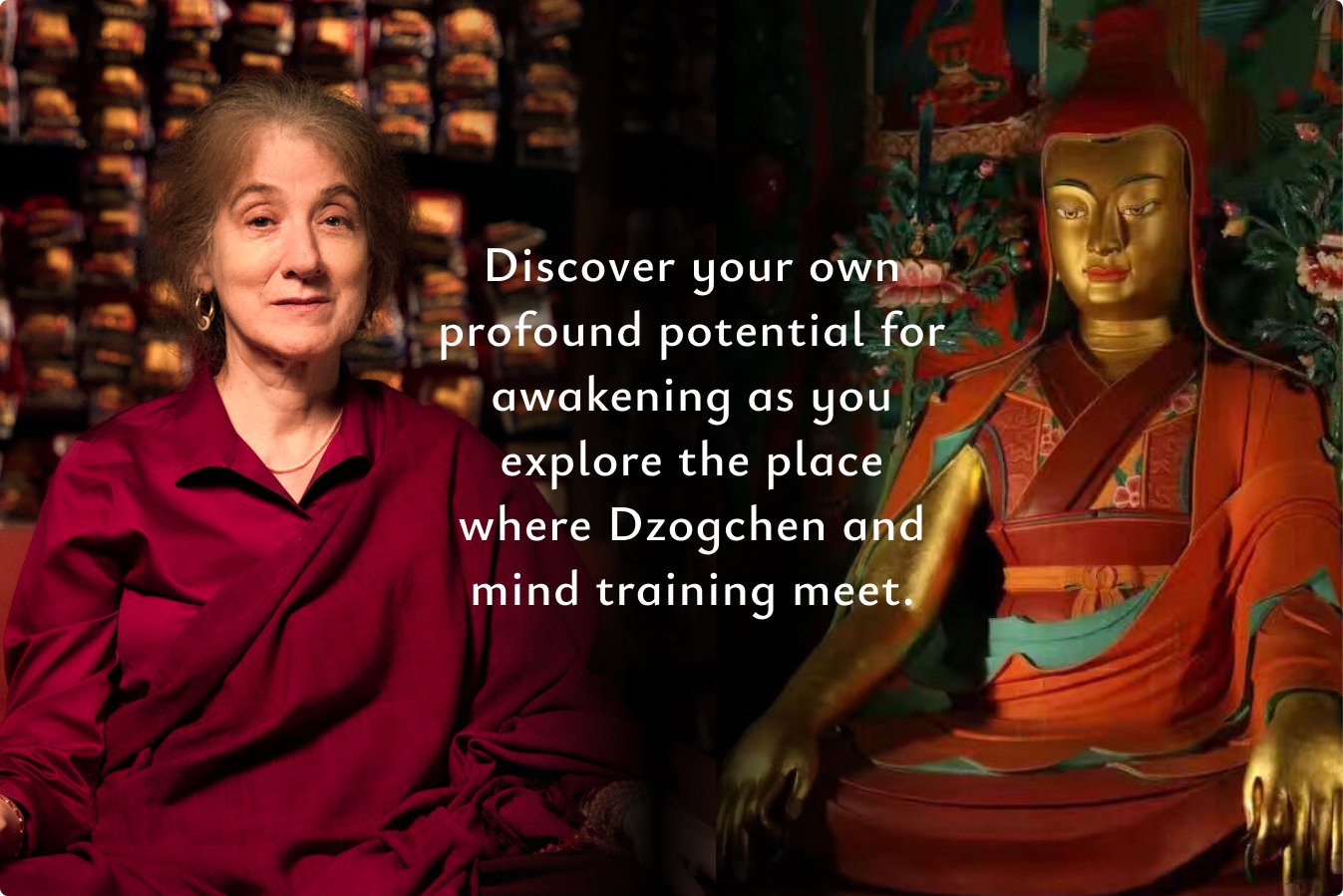 Dzogchen is famous for its direct unmasking of ordinary mind.
Are we humans practicing to be buddhas? Are we buddhas masquerading as humans?

And as we explore these questions, we may start to ask ourselves an even deeper question:

Can I awaken?
In the new online course from Anne C. Klein (Lama Rigzin Drolma), you'll have a precious opportunity to ask these questions, and to reveal the answers, for yourself. And in the process, you'll start to see more clearly the possibility of awakening in this very moment.
Click the button below to save your seat now.
Tuition: $247 USD

*This course is not included in the Holiday Sale.
Self-study course: you can take this course at your own pace. Materials remain accessible to enrolled students so you can return to them again and again! Wisdom is a 501(c)(3) nonprofit. Your tuition supports the creation of more courses like this one. Thank you! For more about our terms, please see the Wisdom Academy FAQ.
The seven mind trainings of Longchenpa—one of the greatest Dzogchen masters and Nyingma teachers of all time—will take you on a remarkable journey, helping you to see your happiness and your suffering anew, with greater clarity.
Below are the trainings. In parenthesis next to each training is the topic that Jigme Lingpa emphasizes in his own exposition of these trainings.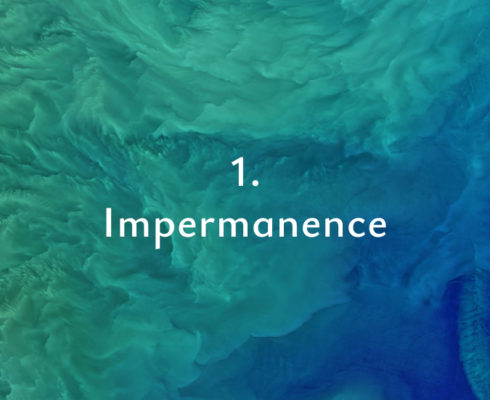 1. Impermanence (existential aloneness)
As Anne teaches, the understanding of impermanence dissolves the alienation that we experience and that brings us pain.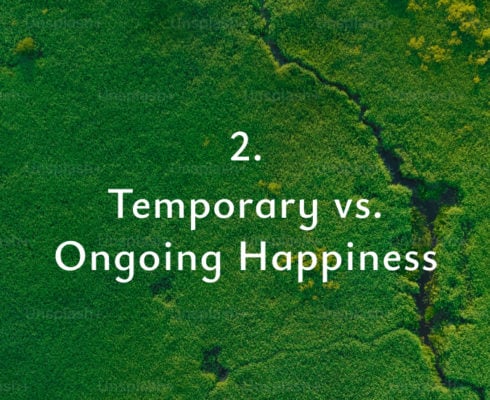 2. Reflecting on temporary vs. ongoing happiness (karmic cause and effect)
The second training is to realize deeply, on a level that actually changes the way we live, the difference between temporary and ongoing happiness. This is vitally important because when we don't see impermanence, we get pulled away from the core of what's important in life.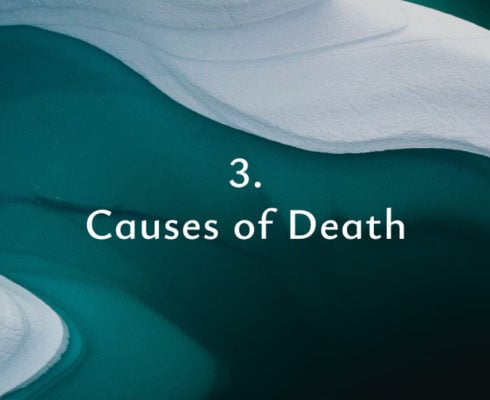 3. The multiple causes of death (suffering of the six realms)
In this training, the focus is on compassion as Jigme Lingpa takes us on a "tour of samsara." This training helps us to develop wholehearted confidence and conviction.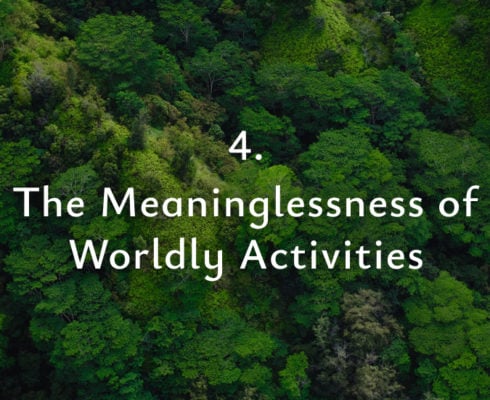 4. The meaningless of our worldly activities (importance of the relationship with the teacher)
This is a turning point on the path as we realize our need for a teacher.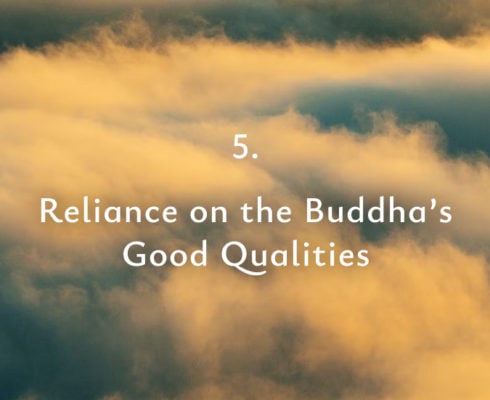 5. Reliance on the Buddha's good qualities (necessity of meditation)
This training is where we make the resolve that we must meditate–and as Anne teaches us, resolve can always be deepened.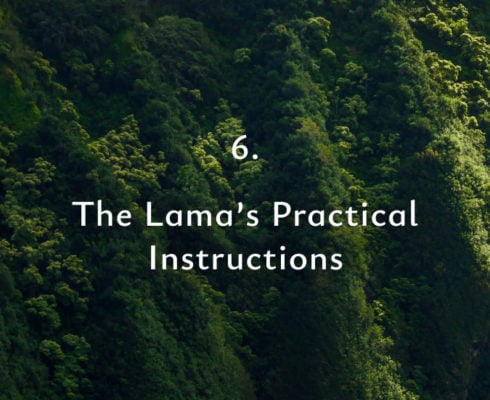 6. The lama's practical guidance (discarding the ten unwholesome acts)
This training helps us to see clearly how we're getting in our own way.
7. Threefold nonconceptual contemplation (wisdom and breath)
These are meditative experiences leading to reality: nonconceptual meditation on bliss and emptiness, clarity and emptiness, and reality itself.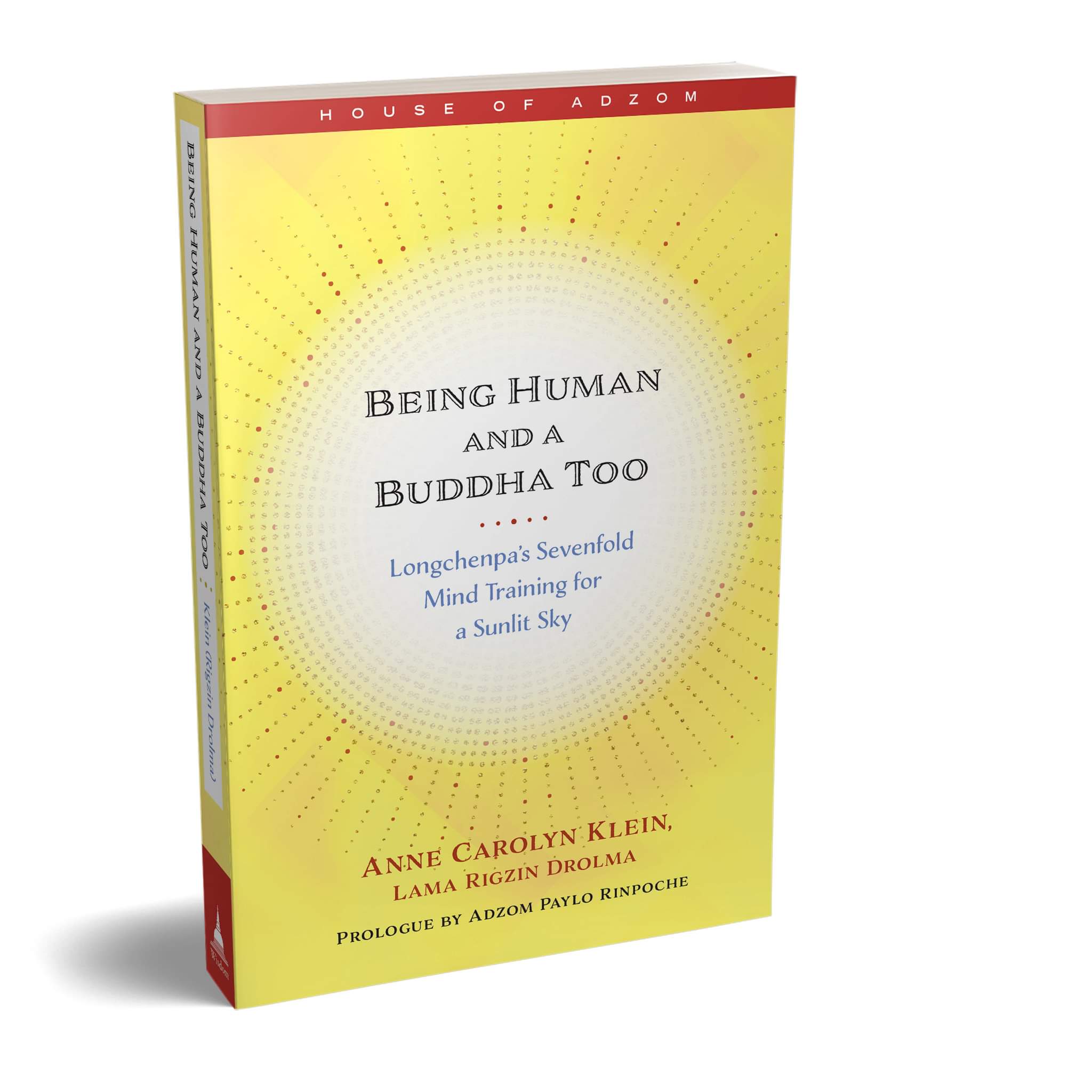 Inspired by her book Being Human and a Buddha Too: Longchenpa's Seven Trainings for a Sunlit Sky, the course is centered both around these mind trainings and Jigme Lingpa's commentary on them. 
As you proceed through the trainings via video teachings, guided meditations, and curated readings from the book, you'll discover how habitual patterns prevent you from experiencing your actual inheritance–what you really are: already complete, with nothing to add, nothing to remove, and nothing to do.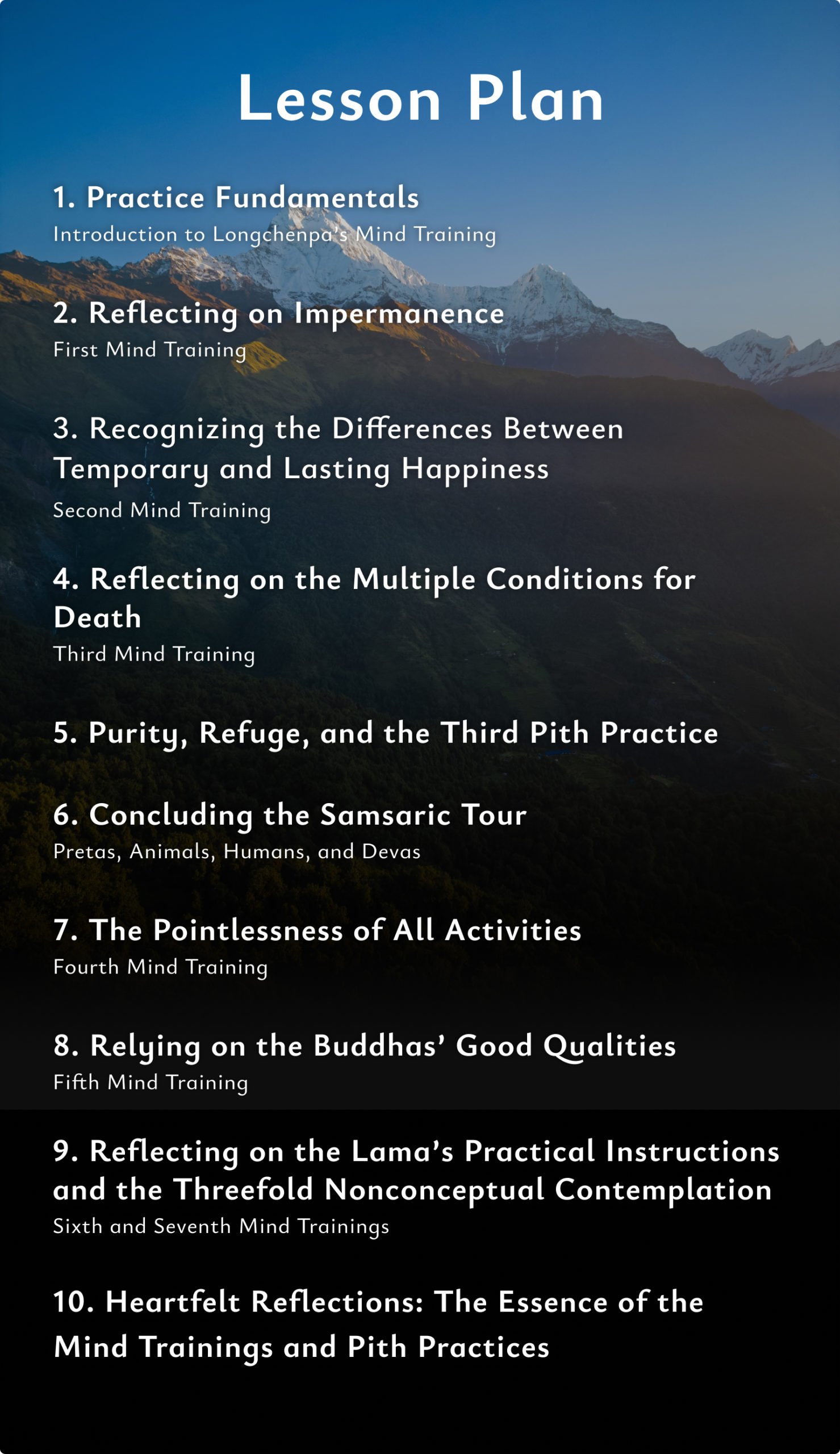 • How much does it cost? Tuition is $247 USD. Your tuition fee helps support Wisdom's nonprofit mission so we can create more amazing courses for you!
• When does the course run? The first lesson is planned to be released on November 17, 2023 and the 10th and final lesson will be released January 19, 2024.
• Are there any live components? No, besides the ongoing forum discussions.
• Will I lose access? No, you will retain access even after the last lesson has been released, so you can return to the teachings whenever you like!
This course provides comprehensive training in bodhicitta—the awakening mind, the aspiration that your practice will benefit all beings—which is for Dzogchen the fundamental field of reality.
Bodhicitta can
• encourage heartfelt confidence in the path;
• create easeful joy in your practice and living;
• heal the separateness you feel;
• strengthen your sense of wholeness; and
• connect you with the liberating potential of primordial reality.
Through Longchenpa's seven trainings and Jigme Lingpa's innovative story-meditations, you'll learn to lean into full bodhicitta, a boundless resource that is simply the reality of your own mind.
Click the button below to save your seat now.
1. If you want to receive deeply powerful and inspiring instructions for entering Dzogchen.
2. If you want to view your suffering and your happiness from a new and liberating perspective.
3. If you want to deeply see and feel your potential for awakening.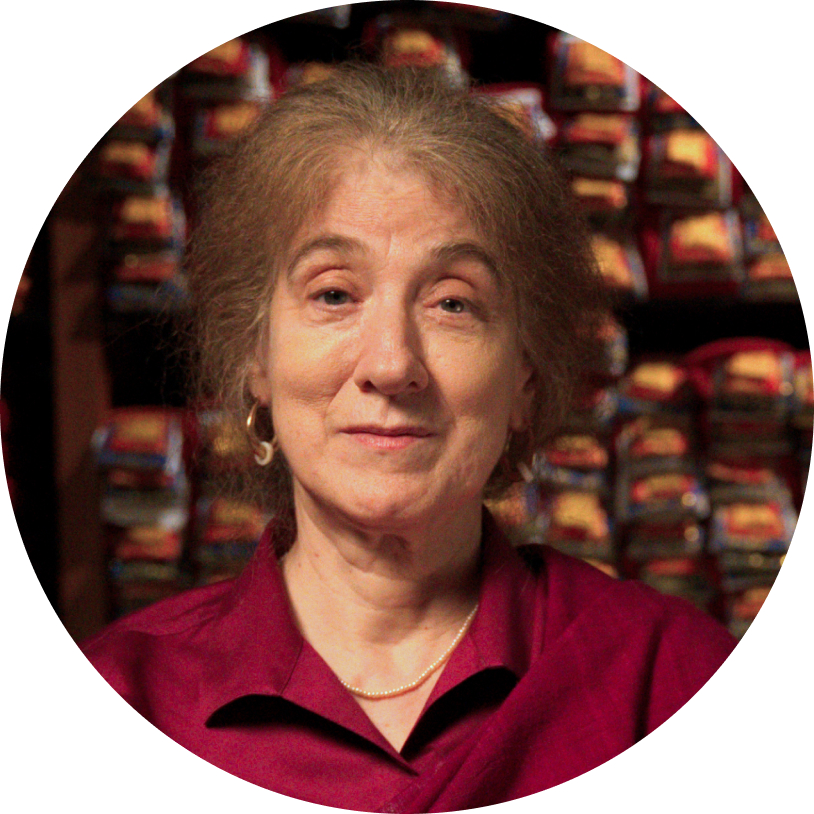 Anne C. Klein is a professor and former chair of the religion department at Rice University. She is also a lama in the Nyingma tradition and a founding director and resident teacher of Dawn Mountain, a center for contemplative study and practice in Houston. Her publications include Path to the Middle, Unbounded Wholeness (coauthored with Geshe Tenzin Wangyal Rinpoche), Knowledge and Liberation, Strand of Jewels, and Being Human and a Buddha Too (Wisdom, 2023).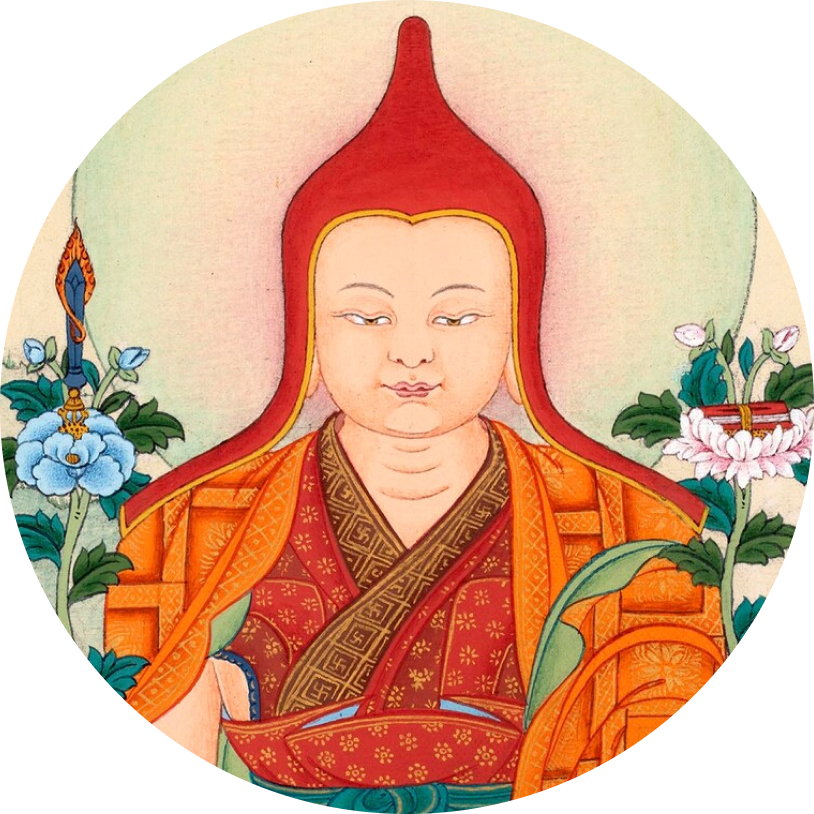 Longchen Rabjam Drimé Özer (Tibetan: ཀློང་ཆེན་རབ་འབྱམས་པ་དྲི་མེད་འོད་ཟེར།, Wylie: klong chen rab 'byams pa dri med 'od zer), commonly abbreviated to Longchenpa (1308–1364, an honorific meaning "The Vast Expanse") was a Tibetan scholar-yogi of the Nyingma school ('Old School') of Tibetan Buddhism. According to tibetologist David Germano, Longchenpa's work led to the dominance of the Longchen Nyingthig lineage of Dzogchen (Great Perfection) over the other Dzogchen traditions. He is also responsible for the scholastic systematization of Dzogchen thought within the context of the wider Tibetan Vajrayana tradition of philosophy. Germano also notes that Longchenpa's work is "generally taken to be the definitive expression of the Great Perfection with its precise terminological distinctions, systematic scope, and integration with the normative Buddhist scholasticism that became dominant in Tibet during the thirteenth and fourteenth centuries."
Longchenpa is known for his voluminous writings, including the highly influential Seven Treasuries and his compilation of Dzogchen scripture and commentaries, the Nyingthig Yabshi (The Inner Essence in Four Parts). Longchenpa was also a terton (treasure revealer) and some of his works, like the Khadro Yangtig, are considered terma (revealed treasure texts). Longchenpa's oeuvre (of over 270 texts) encapsulates the core of Nyingma thought and praxis and is a critical link between the school's exoteric (or sutra) and esoteric (i.e. tantric) teachings. Longchenpa's work also unified the various Dzogchen traditions of his time into a single system. Longchenpa is known for his skill as a poet and his works are written in a unique literary voice which was widely admired and imitated by later Nyingma figures.
Longchenpa was the abbot of Samye, one of Tibet's most important monasteries and the first Buddhist monastery established in the Himalayas. However, he spent most of his life travelling or in retreat.
---