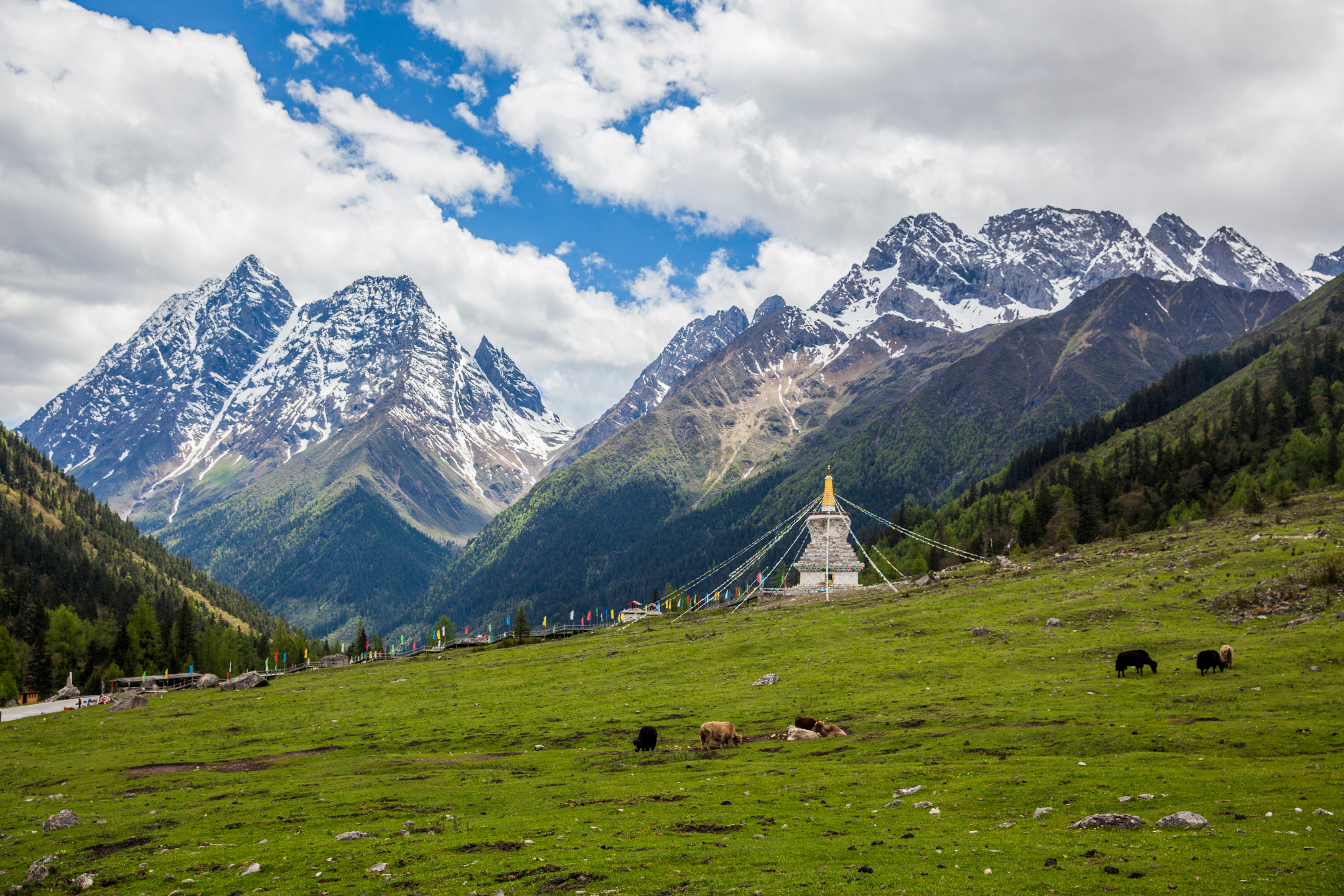 The Wisdom Academy presents
Dzogchen Teachings for Mountain Retreat
A new course with Lama Alan Wallace
In this course, Lama Alan Wallace presents and comments on pith instructions of Dzogchen, the Great Perfection.
Providing guidance on retreat, this course is based on the text Extracting the Vital Essence of Accomplishment: Concise and Clear Advice for Practice in a Mountain Retreat by twentieth-century Nyingma master Düdjom Rinpoché, Jigdral Yeshé Dorjé.
Considered by many to be amongst the greatest tertöns of our time, Düdjom Rinpoché was holder of all the teachings and the first supreme head of the Nyingma school of Tibetan Buddhism.
Lama Alan translates and explores the short, powerful text on retreat in terms of the preliminaries, main practices, and post-meditative practices of the Great Perfection path. Dzogchen, also known as the Great Perfection, Great Completion, and Utmost Yoga (Atiyoga), traditionally focuses on awakening and maintaining pristine awareness of the ultimate, primordial ground of existence.

Read on to learn more!
You can also enroll in these teachings with Santa Barbara Institute for audio recordings that you can listen to on a podcast app or download. To learn more click here. If you have any questions about the Santa Barbara Institute course, please contact SBI here.
Watch the Trailer
Important Course Information & FAQ
How much does the course cost? Course tuition is $247. This fee supports Wisdom in our nonprofit Dharma activities.
When does the course start and what will the schedule be? The first lesson will be made available on Friday, June 3; one lesson will then be released each Friday, with the last lesson being released on August 5.
What's the time commitment? We recommend setting aside 4 hours a week to complete each lesson, but we encourage you practice as much as you can during the course to support your studies.

Is the course self-paced? 

You can take the course at your own pace and you'll have access to the lessons after it officially ends. There are no specific times when you have to do certain activities. However, we do recommend completing each lesson in time to join the weekly forum discussion during this first run of the course.
Will I lose access? Videos will be available on an ongoing basis for enrolled students.

Please click here for more FAQ.
What You'll Learn
This course includes:
teachings and commentary on the text;

advice on how to practice Madhyamaka philosophy in retreat and daily life;

instructions on pristine awareness meditations;

guidance for understanding the view, meditation, and conduct of Dzogchen practice;

advice on pitfalls in meditation practice to avoid; and

practical methods to apply Great Perfection teachings now.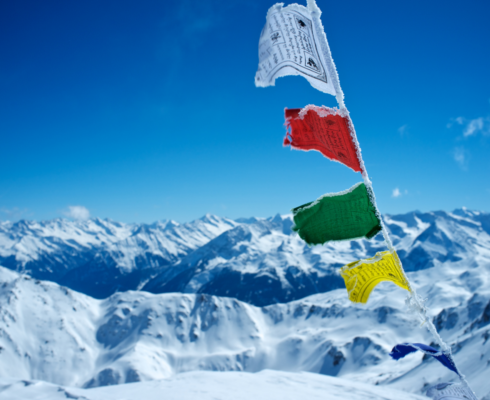 Lesson 1: Cutting the Ties of Attachment
Lama Alan Wallace introduces the text by Düdjom Rinpoché, and unpacks statements of refuge, pointing out the intended practitioners for whom these vital pith instructions were composed. Dharma is explained as a way of life that gives rise to genuine well-being not dependent on outside circumstances, rooted in ethics, and culminating in wisdom.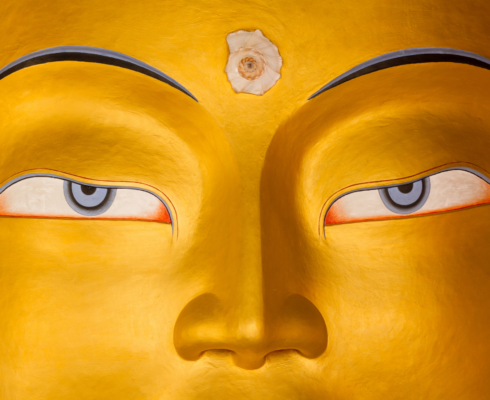 Lesson 2: Directing Your Mind to Dharma
Düdjom Rinpoché's text discusses redirecting the orientation of perspectives and goals. The view is one that is dissatisfied with the reality of conditioned existence within samsara. By turning the mind to Buddha-Dharma, the path to knowing reality as it is and out of cyclic suffering becomes available.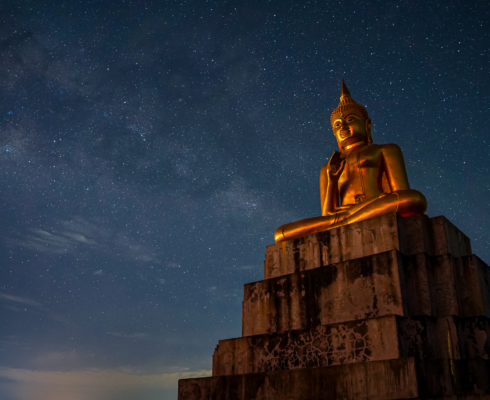 Lesson 3: Purifying Your Mindstream
Lama Alan Wallace provides commentary on Düdjom Rinpoché's teachings about the revolutions in outlook triggered by purifying the mindstream, leading to decreased mental afflictions. Lama Alan explains how realigning goals enhances Dharma practice just as Buddha-Dharma helps to clarify realistic intentions and strategies.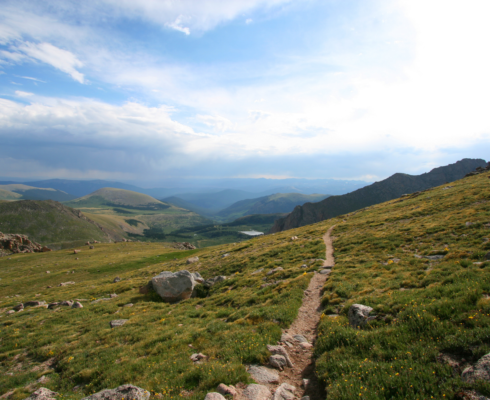 Lesson 4: The Madhyamaka Basis of the Great Perfection
Lama Alan Wallace presents the Nyingma emphasis on the view, providing a fundamental revolution in outlook. Lama Alan explores the pragmatic intentions behind Madhyamaka philosophy and its uniqueness compared to other philosophical disciplines.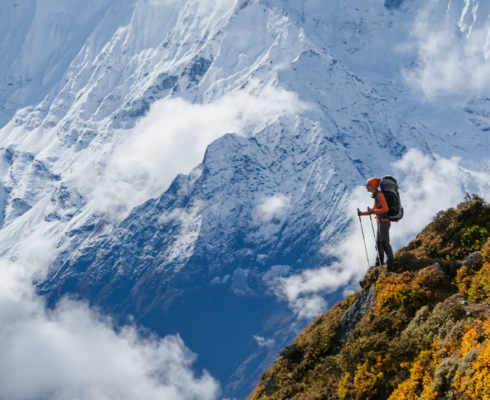 Lesson 5: The View of the Great Perfection
Lama Alan explains how the view of Dzogchen is actually put into practice in meditation, settling the mind into its natural state. The wisdom gained by meditation familiarizes one with resting in pristine awareness, with which one realizes the emptiness of inherent nature of all phenomena. the essence of the Dzogchen view.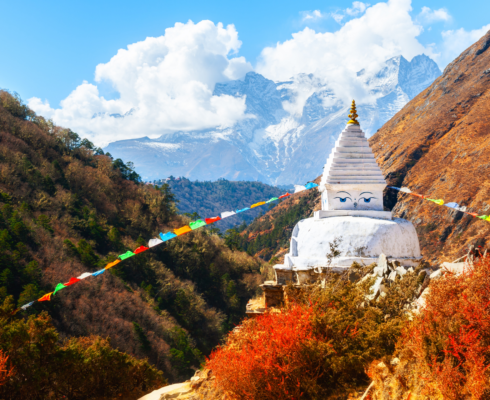 Lesson 6: The Meditation of the Great Perfection
Lama Alan teaches on the Great Perfection instructions of examining the mind and arriving at its very nature, resting in rigpa. Dzogchen's unique practice is explained as transcending wisdom, non-conceptually maintaining non-meditation.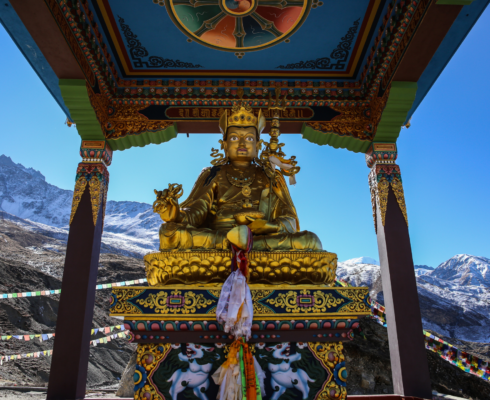 Lesson 7: The Conduct of the Great Perfection
Drawing on a profound inspiration for understanding, continued practice shifts the way phenomena are viewed to one of equal taste in pristine awareness. Understanding the guru as an authentic Buddha empowers practice, setting realistic goals and potentials for nondual meditation.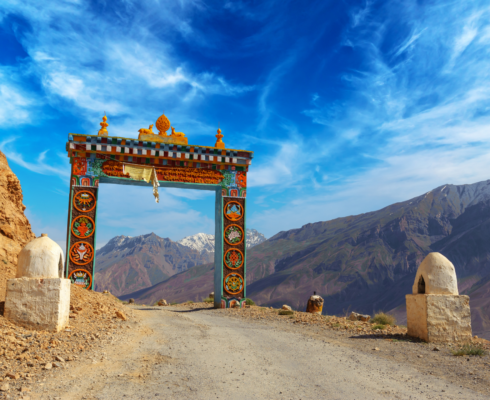 Lesson 8: Entering the Path of the Great Perfection
The Dzogchen way of life springs forth from Dzogchen meditation, which springs forth from the Dzogchen view, arising from the fertile soil of the mind prepared by the preliminaries. Düdjom Rinpoché explains that cutting through is the culmination of the swift Dzogchen path.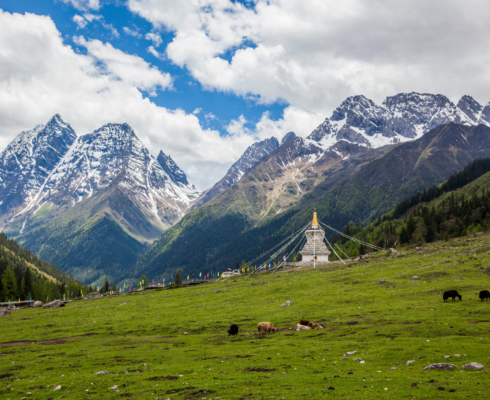 Lesson 9: Keeping Your Samayas and Vows
Upholding vows and commitments made to the guru maintains a stable foundation, empowering knowledge of what is to be adopted and what is to be rejected. Wisely holding the guru as authentic and supreme directs and upholds the entire path to realistic fulfillment.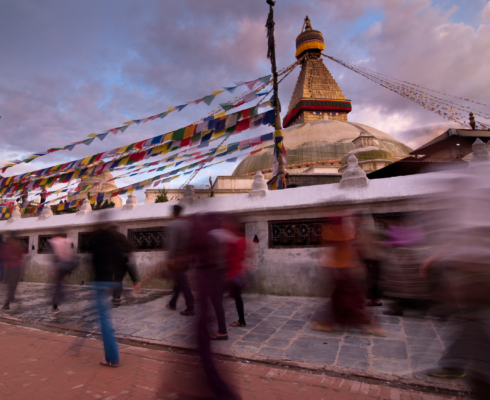 Lesson 10: Integrating All Your Activities of This Life with Dharma
In this final section of the text, Düdjom Rinpoché focuses on advice to fully integrate Dharma into every aspect of life, reminding us that the only three things to be considered are Dharma, the guru, and all sentient beings. Düdjom Rinpoché teaches that adversities are to be confronted as authentic opportunities to practice the Great Perfection.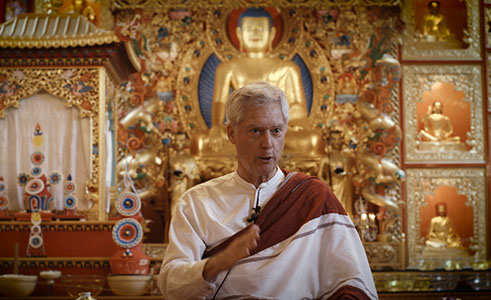 Lama Alan Wallace is president of the Santa Barbara Institute for Consciousness Studies. He trained for many years as a monk in Buddhist monasteries in India and Switzerland. He has taught Buddhist theory and practice in Europe and America since 1976 and has served as interpreter for numerous Tibetan scholars and contemplatives, including H. H. the Dalai Lama. After graduating summa cum laude from Amherst College, where he studied physics and the philosophy of science, he earned his MA and PhD in religious studies at Stanford University. He has edited, translated, authored, and contributed to more than forty books on Tibetan Buddhism, medicine, language, and culture, and the interface between science and religion.