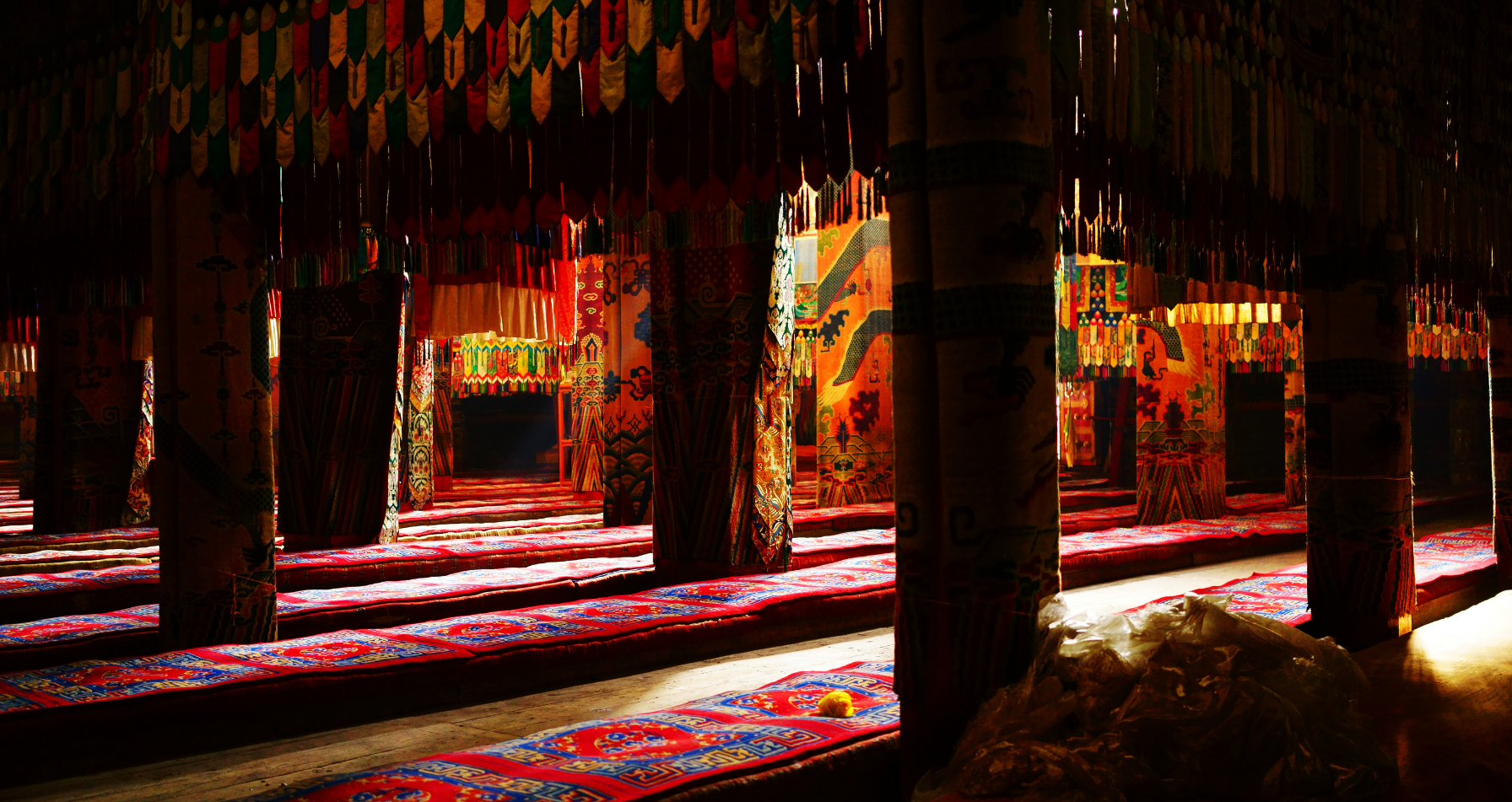 Studies in Indian and Tibetan Buddhism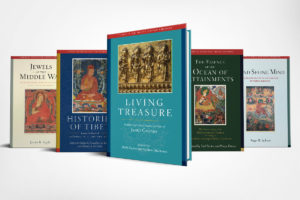 Studies in Indian and Tibetan Buddhism
This series was conceived to provide a forum for publishing outstanding new contributions to scholarship on Indian and Tibetan Buddhism and also to make accessible seminal research not widely known outside a narrow specialist audience, including translations of appropriate monographs and collections of articles from other languages. The series strives to shed light on the Indic Buddhist traditions by exposing them to historical-critical inquiry, illuminating through contextualization and analysis these traditions' unique heritage and the significance of their contribution to the world's religious and philosophical achievements.
Members of the Editorial Board
Tom Tillemans (co-chair), Emeritus, University of Lausanne
Leonard van der Kuijp, (co-chair), Harvard University
José Cabezón, University of California, Santa Barbara
Georges Dreyfus, Williams College, Massachusetts
Janet Gyatso, Harvard University
Paul Harrison, Stanford University
Toni Huber, Humboldt University, Berlin
Shoryu Katsura, Ryukoku University, Kyoto
Thupten Jinpa Langri, Institute of Tibetan Classics, Montreal
Cristina Scherrer-Schaub, University of Lausanne
Ernst Steinkellner, Emeritus, University of Vienna
Explore the Series
LATEST RELEASE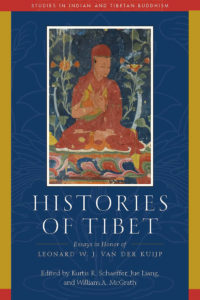 The thirty-four essays in this volume follow the particular interests of Leonard van der Kuijp, whose groundbreaking research in Tibetan intellectual and cultural history imbued his students with an abiding sense of curiosity and discovery. As part of Leonard van der Kuijp's research in Tibetan history, he patiently and expertly revealed treasures of the Tibetan intellectual tradition in fourteenth-century Tsang, seventeenth-century Lhasa, or eighteenth-century Amdo. The thirty-four essays in this volume follow the particular interests of the honoree and express the comprehensive research that his international cohort has engaged in alongside his generous tutelage over the course of forty years. His inquisitiveness can be experienced through every one of his writings and can be found as well in these new essays in intellectual, cultural, and institutional history by Christopher Beckwith, Yael Bentor, the late Hubert Decleer, Franz-Karl Ehrhard, Jörg Heimbel and David Jackson, Nathan Hill, Isabelle Henrion-Dourcy, Matthew Kapstein, Todd Lewis, Kurtis Schaeffer, Peter Schwieger, Gray Tuttle, Pieter Verhagen, Michael Witzel, and others.


Senior scholars and former students celebrate the life and work of Janet Gyatso, professor of Buddhist studies at Harvard Divinity School. Inspired by her contributions to life writing, Tibetan medicine, gender studies, and more, these offerings make a rich feast for readers interested in Tibetan and Buddhist studies. Contributions include José Cabezón on the incorporation of a Buddhist rock carving in Central Asian culture; Matthew Kapstein on the memoirs of an ambivalent reincarnated lama; Willa Blythe Baker on Jikmé Lingpa's theory of absence; Andrew Quintman on a found poem expressing worldly sadness on the forced closure of a monastery; and Padma 'tsho on Tibetan women's advocacy for full female ordination. These and the many other chapters, each fascinating reads in their own right, together offer a glowing tribute to a scholar who indelibly changed the way we think about Buddhism, its history, and its literature.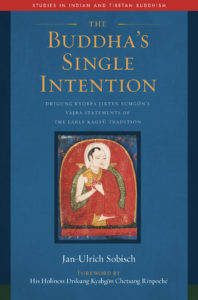 This book presents an influential and extraordinary teaching of the Kagyü tradition of Tibetan Buddhism known as the Single Intention by the master Drigung Kyobpa Jikten Sumgön (1143–1217), along with its chief commentaries, principally the Light of the Sun by Rikzin Chökyi Drakpa (1595–1659).
Early in the history of the Kagyü school, the teachings of Jikten Sumgön were condensed into 150 core formulations called vajra statements. These pithy, revelatory statements comprise the Single Intention (Dgongs gcig), which presents the thought of the Buddha and the nature of the ineffable (brjod du med pa) in concise and direct expression. The Single Intention weaves the thread of ineffable mahāmudrā through the entire fabric of Buddhism. It presents mahāmudrā as pervading disciplined conduct, meditative concentration, and discriminative knowledge; ground, path, and result; view, practice, and conduct; and the "three vows" of prātimokṣa, of the bodhisattvas, and of mantra. Jikten Sumgön teaches how the fundamental values and insights revealed by the Buddha are woven into reality and therefore accessible to all.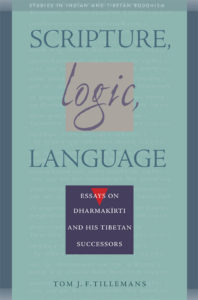 Dharmakīrti, an Indian Buddhist philosopher of the seventh century, explored the nature, limits, and justifications of rationality within the context of Buddhist religious and metaphysical concerns. While Dharmakīrti is widely recognized for his crucial innovations in Indian logic and semantic theory, his notoriously difficult thought nonetheless remains poorly understood.
In this volume, one of the world's leading scholars of Buddhist philosophy sheds light on the interrelated topics of scripture, logic, and language in the works of Dharmakīrti and his philosophical heirs, both Indian and Tibetan. Professor Tillemans' knowledgeable explanations of such technical subjects as the apoha theory of reference and the problem of entailment (vyāpti) are coupled throughout with insightful reflections on how best to evaluate Dharmakīrti's theories in light of contemporary philosophical thought. Scripture, Logic, Language is an informative and thought-provoking study for students of Buddhism as well as for those in the wider field of philosophy.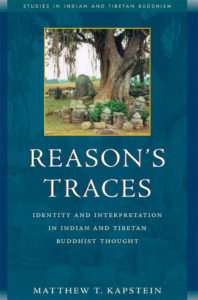 Reason's Traces addresses some of the key questions in the study of Indian and Buddhist thought: the analysis of personal identity and of ultimate reality, the interpretation of Tantric texts and traditions, and Tibetan approaches to the interpretation of Indian sources. Drawing on a wide range of scholarship, Reason's Traces reflects current work in philosophical analysis and hermeneutics, inviting readers to explore in a Buddhist context the relationship between philosophy and traditions of spiritual exercise.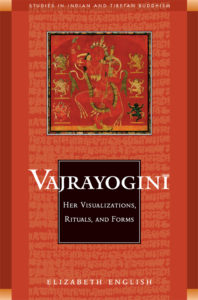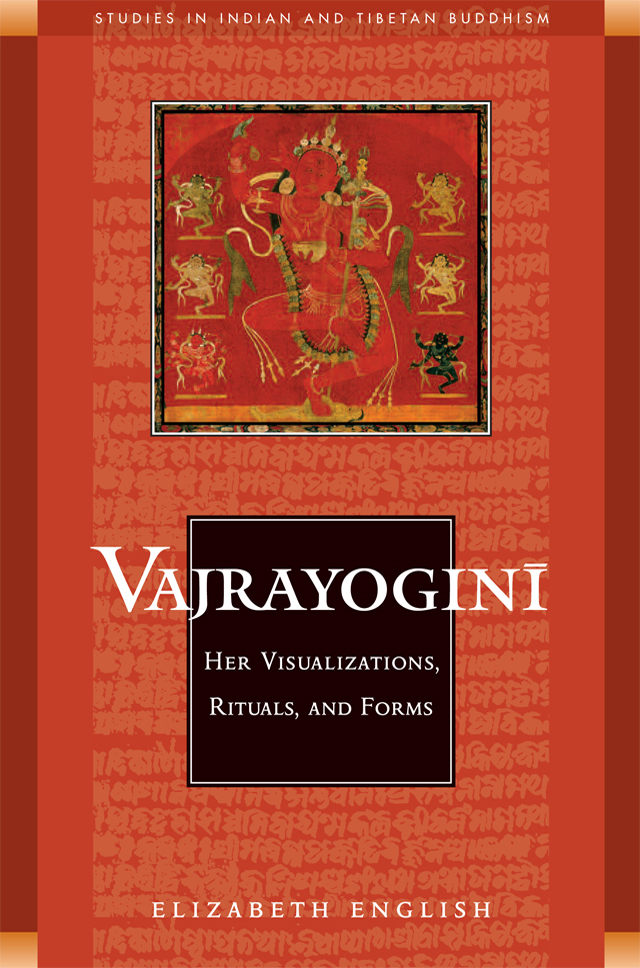 Vajrayoginī is a tantric goddess from the highest class of Buddhist tantras who manifests the ultimate development of wisdom and compassion. Her practice is prevalent today among practitioners of Tibetan Buddhism. This ground-breaking book delves into the origins of Vajrayoginī, charting her evolution in India and examining her roots in the Cakrasaṃvara tantra and in Indian tradition relating to Śiva.
The focus of this work is the Guhyasamayasādhanamālā, a collection of forty-six sādhanas, or practice texts. Written on palm leaves in Sanskrit and preserved since the twelfth century, this diverse collection, composed by various authors, reveals a multitude of forms of the goddess, each of which is described and illustrated here. One of the sādhanas, the Vajravārāhi Sādhana by Umāpatideva, depicts Vajrayoginī at the center of a maṇḍala of thirty-seven different goddesses, and is here presented in full translation alongside a Sanskrit edition. Elizabeth English provides extensive explanation and annotation of this representative text. Sixteen pages of stunning color plates not only enhance the study but bring the goddess to life.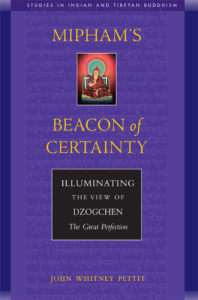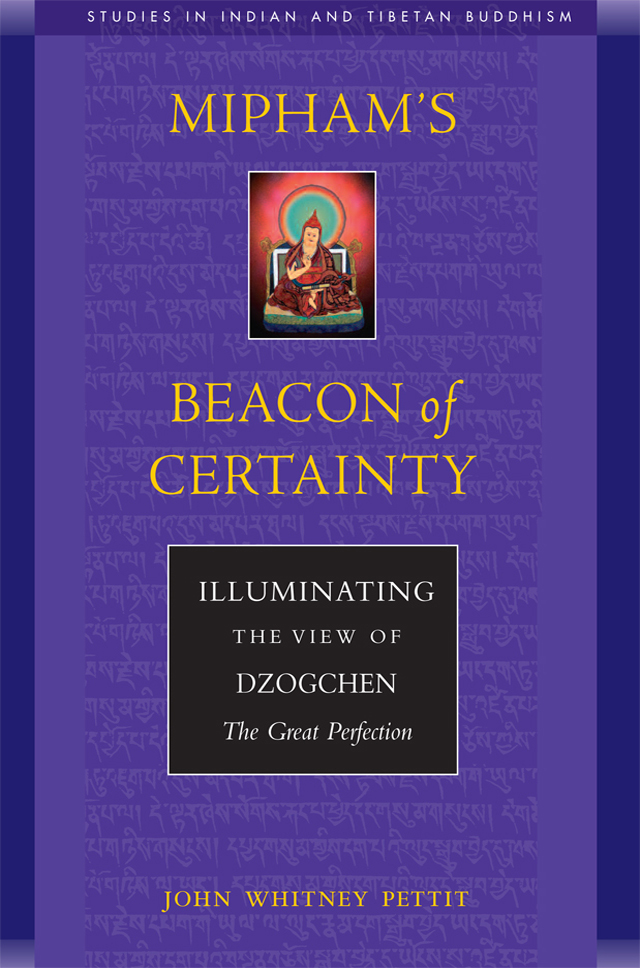 For centuries, Dzogchen—a special meditative practice to achieve spontaneous enlightenment—has been misinterpreted by both critics and malinformed meditators as being purely mystical and anti-rational. In the grand spirit of Buddhist debate, 19th century Buddhist philosopher Mipham wrote Beacon of Certainty, a compelling defense of Dzogchen philosophy that employs the very logic it was criticized as lacking. Through lucid and accessible textural translation and penetrating analysis, Pettit presents Mipham as one of Tibet's greatest thinkers.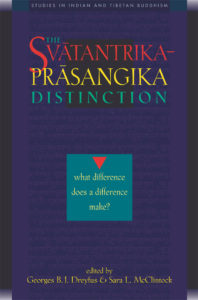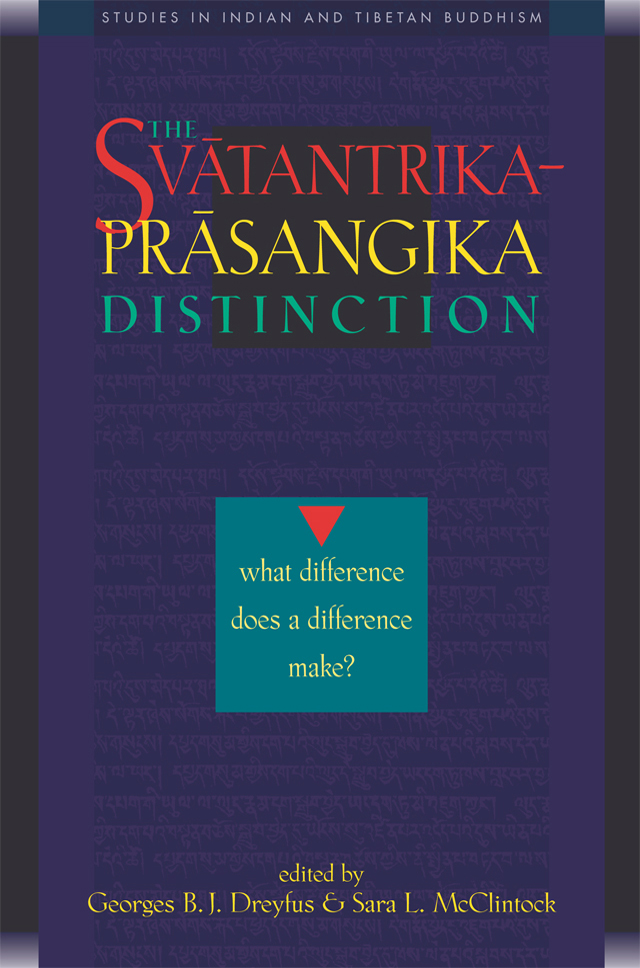 Madhyamaka, or "Middle Way," philosophy came to Tibet from India and became the basis of all of Tibetan Buddhism. The Tibetans, however, differentiated two streams of Madhyamaka philosophy—Svātantrika and Prāsaṅgika. In this collection, leading scholars in the field address the distinction on various levels, including the philosophical import for both Indian and Tibetan Madhyamaka and the historical development of the distinction itself.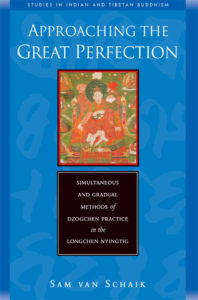 Dzogchen, the Great Perfection, is the highest meditative practice of the Nyingma School of Tibetan Buddhism. Approaching the Great Perfection looks at a seminal figure of this lineage, Jigme Lingpa, an eighteenth-century scholar and meditation master whose cycle of teachings, the Longchen Nyingtig, has been handed down through generations as a complete path to enlightenment. Ten of Jigme Lingpa's texts are presented here, along with extensive analysis by van Schaik of a core tension within Buddhism: Does enlightenment develop gradually, or does it come all at once? Though these two positions are often portrayed by modern scholars as entrenched polemical views, van Schaik explains that both tendencies are present within each of the Tibetan Buddhist schools. He demonstrates how Jigme Lingpa is a great illustration of this balancing act, using the rhetoric of both sides to propel his students along the path of the Great Perfection.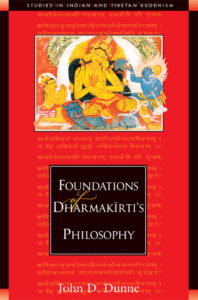 Throughout the history of Buddhism, few philosophers have attained the stature of Dharmakīrti, the "Lord of Reason" who has influenced virtually every systematic Buddhist thinker since his time.
Dharmakīrti's renowned works, written in India during the philosophically rich seventh century, argue that the true test of knowledge is its efficacy, and likewise that only the efficacious is knowable and real. Around this central theme is woven an intricate web of interrelated theories concerning perception, reason, language, and the justification of knowledge. Masterfully unpacking these foundations of Dharmakīrti's system, John Dunne presents the first major study of the most vexing issues in Dharmakīrti's thought within its Indian philosophical context. Lucid and carefully argued, Dunne's work serves both as an introduction to Dharmakīrti for students of Buddhism and a groundbreaking resource for scholars of Buddhist thought.



What is emptiness? This question at the heart of Buddhist philosophy has preoccupied the greatest minds of India and Tibet for two millennia, producing hundreds of volumes. Distinguishing the Views, by the fifteenth-century Sakya scholar Gorampa Sönam Sengé, is one of the most important of those works, esteemed for its conciseness, lucidity, and profundity. Freedom from Extremes presents Gorampa's elegant philosophical case on the matter of emptiness here in a masterful translation by Geshe Lobsang Dargyay.
Gorampa's text is polemical, and his targets are two of Tibet's greatest thinkers: Tsongkhapa, founder of the Gelug school, and Dölpopa, a founding figure of the Jonang school. Distinguishing the Views argues that Dolpopa has fallen into an eternalistic extreme, whereas Tsongkhapa has fallen into nihilism, and that only the mainstream Sakya view—what Gorampa calls "freedom from extremes"—represents the true middle way, the correct view of emptiness. Suppressed for years in Tibet, this seminal work today is widely regarded and is studied in some of Tibet's greatest academic institutions.
Gorampa's treatise has been translated and annotated here by two leading scholars of Tibetan Buddhist philosophy, and a critical edition of the Tibetan text on facing pages gives students and scholars direct access to Gorampa's own words. José Cabezón's extended introduction provides a thorough overview of Tibetan polemical literature and contextualizes the life and work of Gorampa both historically and intellectually. Freedom from Extremes will be indispensable for serious students of Madhyamaka thought.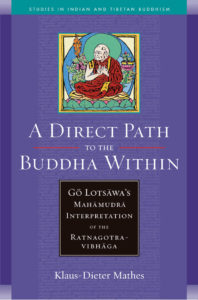 Maitreya's Ratnagotravibhāga, also known as the Uttaratantra, is the main Indian treatise on buddha nature, a concept that is heavily debated in Tibetan Buddhist philosophy. In A Direct Path to the Buddha Within, Klaus-Dieter Mathes looks at a pivotal Tibetan commentary on this text by Gö Lotsāwa Zhönu Pal, best known as the author of the Blue Annals. Gö Lotsāwa, whose teachers spanned the spectrum of Tibetan schools, developed a highly nuanced understanding of buddha nature, tying it in with mainstream Mahāyāna thought while avoiding contested aspects of the so-called empty-of-other (zhentong) approach. In addition to translating key portions of Gö Lotsāwa's commentary, Mathes provides an in-depth historical context, evaluating Gö's position against those of other Kagyü, Nyingma, and Jonang masters and examining how Gö Lotsāwa's view affects his understanding of the buddha qualities, the concept of emptiness, and the practice of mahāmudrā.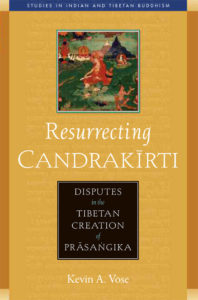 The seventh-century Indian master Candrakīrti lived a life of relative obscurity, only to have his thoughts and writings rejuvenated during the Tibetan transmission of Buddhism. Since then, Candrakīrti has been celebrated as offering the most thorough and accurate vision of Nāgārjuna's view of emptiness which, in turn, most fully represents the final truth of the Buddha's teaching. Candrakīrti's emptiness denies the existence of any "nature" or substantial, enduring essence in ourselves or in the phenomenal world while avoiding the extreme view of nihilism. In this view, our false belief in nature is at the root of our ignorance and is the basis for all mental and emotional pain and disturbance. For many Tibetan scholars, only Candrakīrti's Middle Way entirely overcomes our false belief in inherent identity and, consequently, alone overcomes ignorance, delivering freedom from the cycle of uncontrolled death and rebirth known as samsāra.
Candrakīrti's writings have formed the basis for Madhyamaka study in all major traditions of Tibetan Buddhism. In Resurrecting Candrakīrti, Kevin Vose presents the reader with a thorough presentation of Candrakīrti's rise to prominence and the further elaborations the Tibetans have made on his presentation of emptiness. By splitting Madhyamaka into two subschools, namely the Svātantrika and Prāsaṅgika, the Tibetans became pioneers in understanding reality and created a new way to define differences in interpretation. Resurrecting Candrakīrti provides the historical and philosophical context necessary to understand both Madhyamaka and its importance to Tibetan Buddhist thought.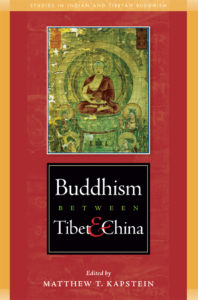 Exploring the long history of cultural exchange between 'the Roof of the World' and 'the Middle Kingdom,' Buddhism Between Tibet and China features a collection of noteworthy essays that probe the nature of their relationship, spanning from the Tang Dynasty (618–907 CE) to the present day. Annotated and contextualized by noted scholar Matthew Kapstein and others, the historical accounts that comprise this volume display the rich dialogue between Tibet and China in the areas of scholarship, the fine arts, politics, philosophy, and religion. This thoughtful book provides insight into the surprisingly complex history behind the relationship from a variety of geographical regions.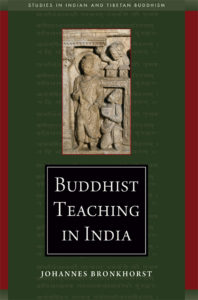 The earliest records we have today of what the Buddha said were written down several centuries after his death, and the body of teachings attributed to him continued to evolve in India for centuries afterward across a shifting cultural and political landscape. As one tradition within a diverse religious milieu that included even the Greek kingdoms of northwestern India, Buddhism had many opportunities to both influence and be influenced by competing schools of thought. Even within Buddhism, a proliferation of interpretive traditions produced a dynamic intellectual climate. Johannes Bronkhorst here tracks the development of Buddhist teachings both within the larger Indian context and among Buddhism's many schools, shedding light on the sources and trajectory of such ideas as dharma theory, emptiness, the bodhisattva ideal, buddha nature, formal logic, and idealism. In these pages, we discover the roots of the doctrinal debates that have animated the Buddhist tradition up until the present day.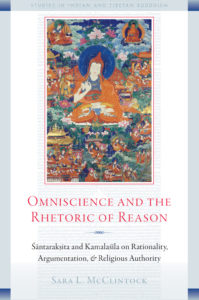 The great Buddhist scholars Śāntarakṣita (725–88 CE.) and his disciple Kamalaśīla were among the most influential thinkers in classical India. They debated ideas not only within the Buddhist tradition but also with exegetes of other Indian religions, and they both traveled to Tibet during Buddhism's infancy there. Their views, however, have been notoriously hard to classify. The present volume examines Śāntarakṣita's Tattvasaṃgraha and Kamalaśīla's extensive commentary on it, works that cover all conceivable problems in Buddhist thought and portray Buddhism as a supremely rational faith.
One hotly debated topic of their time was omniscience—whether it is possible and whether a rational person may justifiably claim it as a quality of the Buddha. Śāntarakṣita and Kamalaśīla affirm both claims, but in their argumentation they employ divergent rhetorical strategies in different passages, advancing what appear to be contradictory positions. McClintock's investigation of the complex strategies these authors use in defense of omniscience sheds light on the rhetorical nature of their enterprise, one that shadows their own personal views as they advance the arguments they deem most effective to convince the audiences at hand.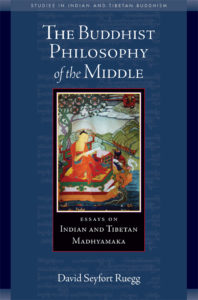 Madhyamaka, the "philosophy of the middle," systematized the Buddha's fundamental teaching on no-self with its profound non-essentialist reading of reality. Founded in India by Nāgārjuna in about the second century CE, Madhyamaka philosophy went on to become the dominant strain of Buddhist thought in Tibet and exerted a profound influence on all the cultures of East Asia. Within the extensive Western scholarship inspired by this school of thought, David Seyfort Ruegg's work is unparalleled in its incisiveness, diligence, and scope. The Buddhist Philosophy of the Middle brings together Ruegg's greatest essays on Madhyamaka, expert writings which have and will continue to contribute to our progressing understanding of this rich tradition.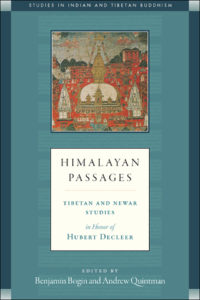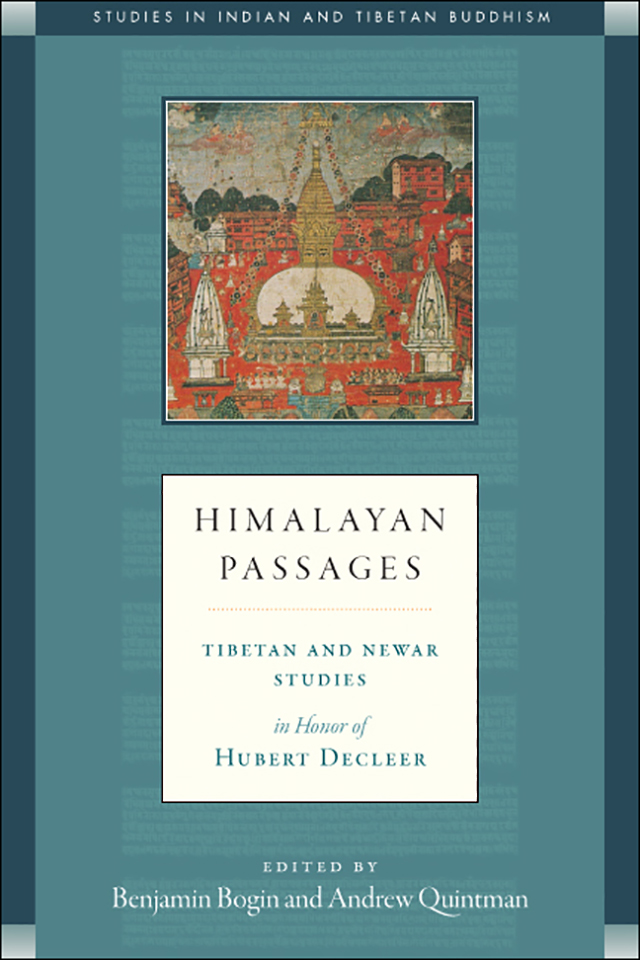 Explore new research on the religious and cultural traditions of the Himalayan Buddhist world.
Over decades, hundreds of American undergraduates spending a semester abroad have been introduced to Tibetan culture in India, Nepal, and China by Hubert Decleer. A number went on to become prominent scholars in the field at institutions such as Yale, Berkeley, and Georgetown, and as a tribute to him they have put together this collection of cutting-edge research in Himalayan studies, bringing together contributions of this new generation with those of senior researchers in the field. This new research on the religion and culture of the Himalayan Buddhist world spans a broad range of subjects, periods, and approaches, and the diversity and strength of the contributions ensures Himalayan Passages be warmly welcomed by scholars, travelers, and Tibetan Buddhists alike.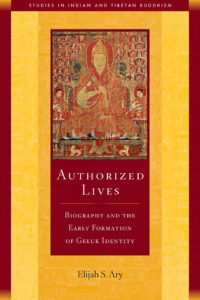 In Authorized Lives, Elijah Ary, former Geluk monk, recognized tulku, and Harvard-trained scholar, looks at various commonly accepted conceptions of Tsongkhapa's biography. He demonstrates how these conceptions evolved in the decades after his death.
Delving into the early Geluk biographical tradition, Ary follows the tracks of this evolution in the biographies of Tsongkhapa and Khedrup. This is the first work devoted to early Geluk history and to the role of biographies in shifting established lineages. As the tradition of Tibetan Buddhism that provides the intellectual backdrop for the Dalai Lama's teachings, the Geluk lineage traces its origins to the figure of Tsongkhapa Losang Drakpa (1357-1419). Gelukpas today believe Tsongkhapa is a manifestation of the bodhisattva Manjushri and revere him with his two heart disciples, Gyaltsap and Khedrup. But as Ary points out, both of these conceptions of Tsongkhapa arose many decades after his death. Delving into the early Geluk biographical tradition, Ary follows the tracks of this evolution in the biographies of Tsongkhapa, Khedrup, and the influential early Geluk writer and reformer Jetsun Chokyi Gyaltsen.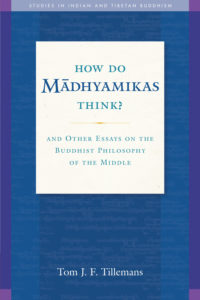 Tom Tillemans, who has studied Buddhist philosophy since the 1970s, excels in bringing analytic and continental philosophy into conversation with thinkers in the Sanskrit and Tibetan traditions. This volume collects his writings on the most rarefied of Buddhist philosophical traditions, the Madhyamaka, and its radical insights into the nature of reality. Tillemans' approach ranges from retelling the history of ideas, to considering implications of those ideas for practice, to formal appraisal of their proofs. The 12 essays (four of which are being published for the first time) are products of rich and sophisticated debates and dialogues with colleagues in the field.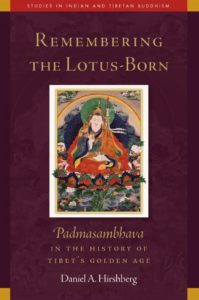 Tibetan and Western scholars alike have long assumed that the Copper Island Biography of Padmasambhava was originally presented as a treasure text (terma). However, investigating the sources of this narrative shows that rather than wholesale invention or simple revelation, the Copper Island was a product of the Tibetan assimilation and innovation of core Indian Buddhist literary traditions. These traditions were well known to Nyangrel, who is renowned as the first of the great Buddhist treasure revealers. Remembering the Lotus-Born takes an unprecedented look at Nyangrel's work in the Copper Island, including his contributions to hagiography, reincarnation theory, treasure recovery, and historiography.
Drawing all these threads together, it concludes by comparing all the available versions of Nyangrel's Padmasambhava narrative to challenge long-held assumptions and clarify its origin and transmission.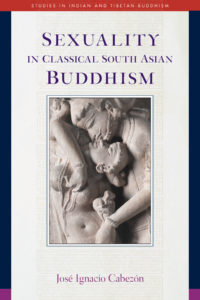 In this extremely readable book, Jose Cabezon, the XIVth Dalai Lama Professor at the University of California Santa Barbara, takes us on a tour-de-force journey through Buddhist literature. More than twenty-five years in the making, this detailed sourcebook on the depiction of sexual identity, desire, restriction, and deviance in the classical South Asian traditions is filled with both engaging translations and original and provocative analysis. Cabezón speaks not as a distant observer but from within the tradition as a Buddhist "theologian," keeping the material relevant to the modern reader, but he does so with a steady and unsentimental gaze. His knowledge is so broad that he is able to marshal an incredible array of scriptures, legal texts, and philosophical treatises that will be of immense interest not only to scholars of both Buddhism and gender studies but also to lay readers who want to learn more about traditional Buddhist attitudes toward sex. This singular book will stand as a landmark in the field for many years to come.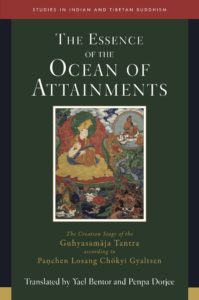 The Essence of the Ocean of Attainments (Dngos grub rgya mtsho'i snying po) is a commentary on the creation stage of the Guhyasamaja Tantra written by the illustrious Panchen Lama, Losang Chökyi Gyaltsen (1570–1662). The practice of Guhyasamaja, one of the earliest and most influential of the highest Tantras, along with its remarkable hermeneutic system, created a framework that was applied to other so-called unexcelled Tantras. Still very much a living tradition, in our time the Fourteenth Dalai Lama confers its empowerment every year. In this work, the Panchen Lama not only clarifies each step of the sadhana meditation ritual, but he also offers general insights into the practice and its workings. It is an Essence because it distills the much longer Ocean of Attainments commentary on the practice composed by Khedrup Jé (1385–1438), one of two key disciples of Tsongkhapa, the founder of Tibetan Buddhism's Geluk school. The Panchen Lama identifies core elements of sadhana and with unparalleled precision clarifies many seminal points.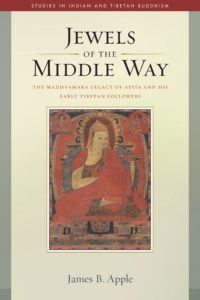 This book presents a detailed contextualization of the Madhyamaka (Middle Way) school in India and Tibet, along with translations of several texts in the Bka' gdams gsung 'bum (Collected Works of the Kadampas), recently recovered Tibetan manuscripts that are attributed to Atiśa and Kadampa commentators. These translations cohere around Atiśa's Madhyamaka view of the two realities and his understanding of the practice and the nature of the awakening mind.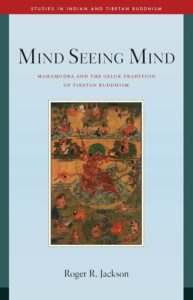 Winner of the 2020 Toshihide Numata Book Award in Buddhism.
Mahāmudrā, the "great seal," refers to the ultimate nature of mind and reality, to a meditative practice for realizing that ultimate reality, and to the final fruition of buddhahood. It is especially prominent in the Kagyü tradition of Tibetan Buddhism, so it sometimes comes as a surprise that mahāmudrā has played an important role in the Geluk school, where it is part of a special transmission received in a vision by the tradition's founder, Tsongkhapa. Mahāmudrā is a significant component of Geluk ritual and meditative life, widely studied and taught by contemporary masters such as the Dalai Lama.
Roger Jackson's Mind Seeing Mind offers us both a definitive scholarly study of the history, texts, and doctrines of Geluk mahāmudrā and masterful translations of its seminal texts. It provides a skillful survey of the Indian sources of the teaching, illuminates the place of mahāmudrā among Tibetan Buddhist schools, and details the history and major textual sources of Geluk mahāmudrā. Jackson also addresses critical questions, such as the relation between Geluk and Kagyü mahāmudrā, and places mahāmudrā in the context of contemporary religious studies. The translation portion of Mind Seeing Mind includes ten texts on mahāmudrā history, ritual, and practice.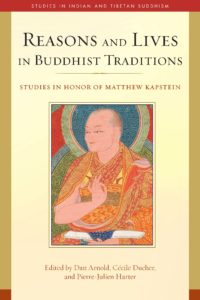 Particularly known for his groundbreaking and influential work in Tibetan studies, Matthew Kapstein is a true polymath in Buddhist and Asian studies more generally; possessing unsurpassed knowledge of Tibetan culture and civilization, he is also deeply grounded in Sanskrit and Indology, and his highly accomplished work in these cultural and civilizational areas has exemplified a whole range of disciplinary perspectives.
Reflecting something of the astonishing range of Matthew Kapstein's work and interests, this collection of essays pays tribute to a luminary in the field by exemplifying some of the diverse work in Buddhist and Asian studies that has been impacted by his scholarship and teaching. Engaging matters as diverse as the legal foundations of Tibetan religious thought, the teaching careers of modern Chinese Buddhists, the history of Bhutan, and the hermeneutical insights of Vasubandhu, these essays by students and colleagues of Matthew Kapstein are offered as testament to a singular scholar and teacher whose wide-ranging work is unified by a rare intellectual selflessness.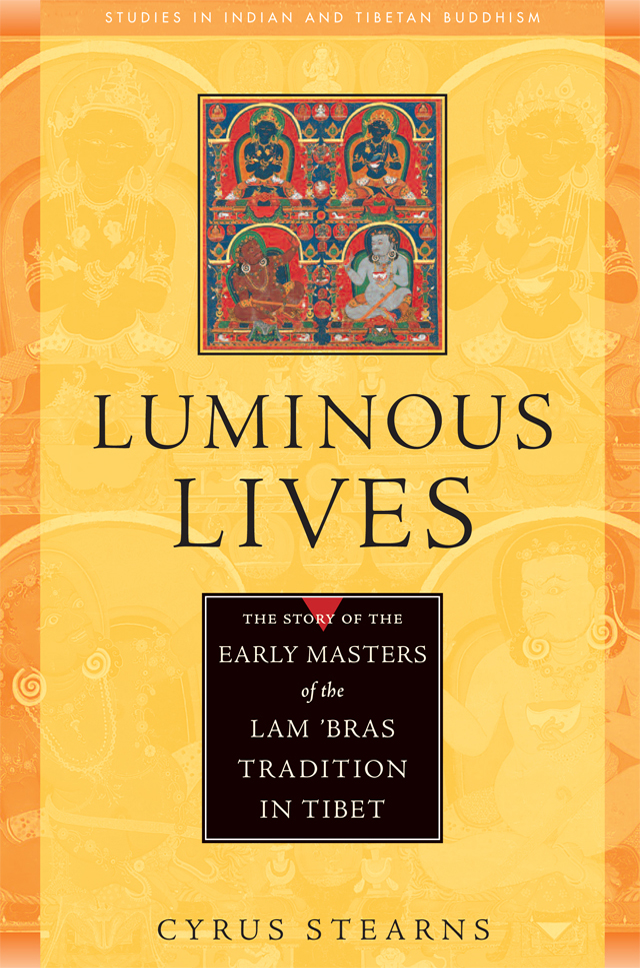 The tantric Buddhist tradition of the Lam 'bras, the "Path with the Result," has been practiced in Tibet for almost a thousand years, most prominently within the Sakya lineage. Luminous Lives is the first in-depth study of the literature and history of the Lam 'bras in Tibet. The central focus of the work is a rare Tibetan history that brings alive the story of the earliest men and women practitioners of the Lam 'bras. This text, recording the words of the great Sakya Pandita (1182–1251), was a major source for all later histories of the tradition. Recently rediscovered, it has been reproduced here along with Cyrus Stearns' excellent translation, introduction, and annotations. Luminous Lives opens a window into the world of one of the great traditions of tantric Buddhism in Tibet.


For three decades, E. Gene Smith ran the Library of Congress's Tibetan Text Publication Project of the United States Public Law 480 (PL480) – an effort to salvage and reprint the Tibetan literature that had been collected by the exile community or by members of the Bhotia communities of Sikkim, Bhutan, India, and Nepal. Smith wrote prefaces to these reprinted books to help clarify and contextualize the particular Tibetan texts: the prefaces served as rough orientations to a poorly understood body of foreign literature. Originally produced in print quantities of twenty, these prefaces quickly became legendary, and soon photocopied collections were handed from scholar to scholar, achieving an almost cult status.
These essays are collected here for the first time. The impact of Smith's research on the academic study of Tibetan literature has been tremendous, both for his remarkable ability to synthesize diverse materials into coherent accounts of Tibetan literature, history, and religious thought, and for the exemplary critical scholarship he brought to this field.