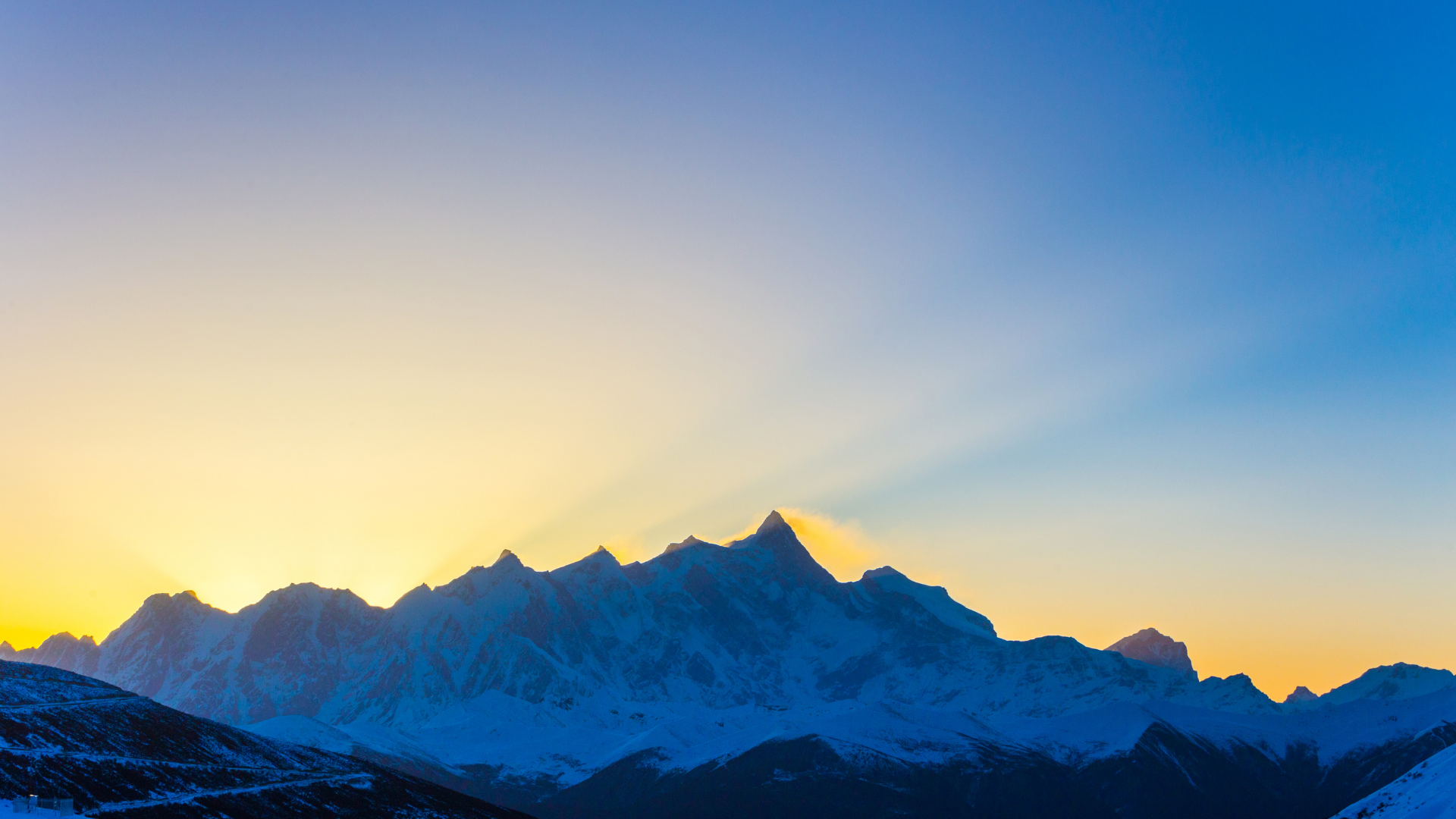 THE WISDOM ACADEMY PRESENTS
Tibetan Calligraphy, Part 1
An online course with Tashi Mannox
Enter the world of Tibetan calligraphy with Tashi Mannox, Dharma artist and one of the world's foremost contemporary Tibetan calligraphers.
In this course, Tashi will guide you through setting up and constructing each of the Tibetan letters in the popular Uchen script, including how to make and use the foundational grid that serves as the basis for each letter.
You can enroll now, retain ongoing access to the materials, and study at your own pace.
Tuition: $247

After enrolling, check your email for a welcome email with instructions on how to take the course. When you enroll in any Wisdom Academy course, you agree to our terms of use. Enrolled students have lifetime access to course materials. Wisdom is a 501(c)(3) nonprofit. Your tuition supports the creation of more courses like this one. Thank you! For more about our terms, please see the Wisdom Academy FAQ.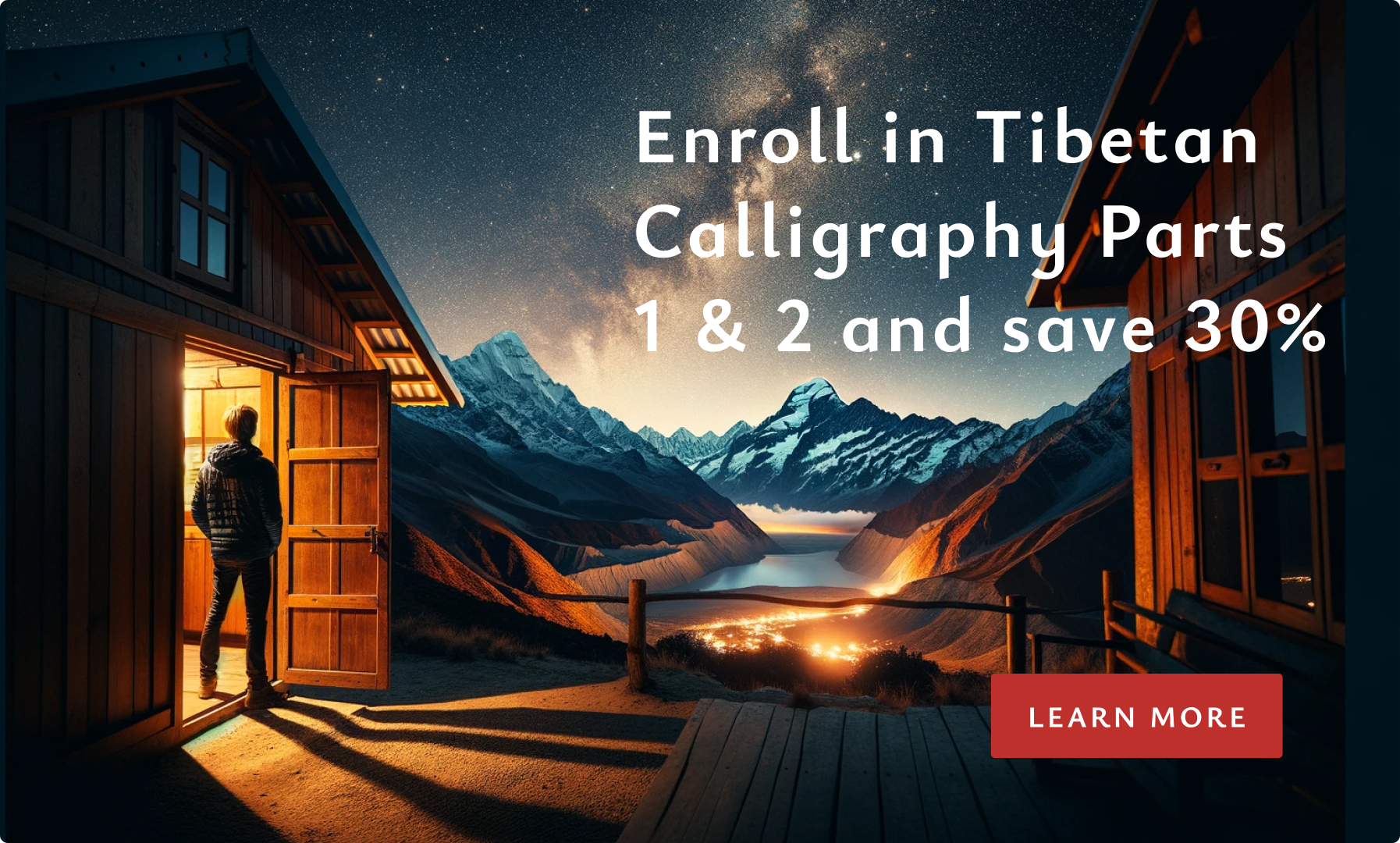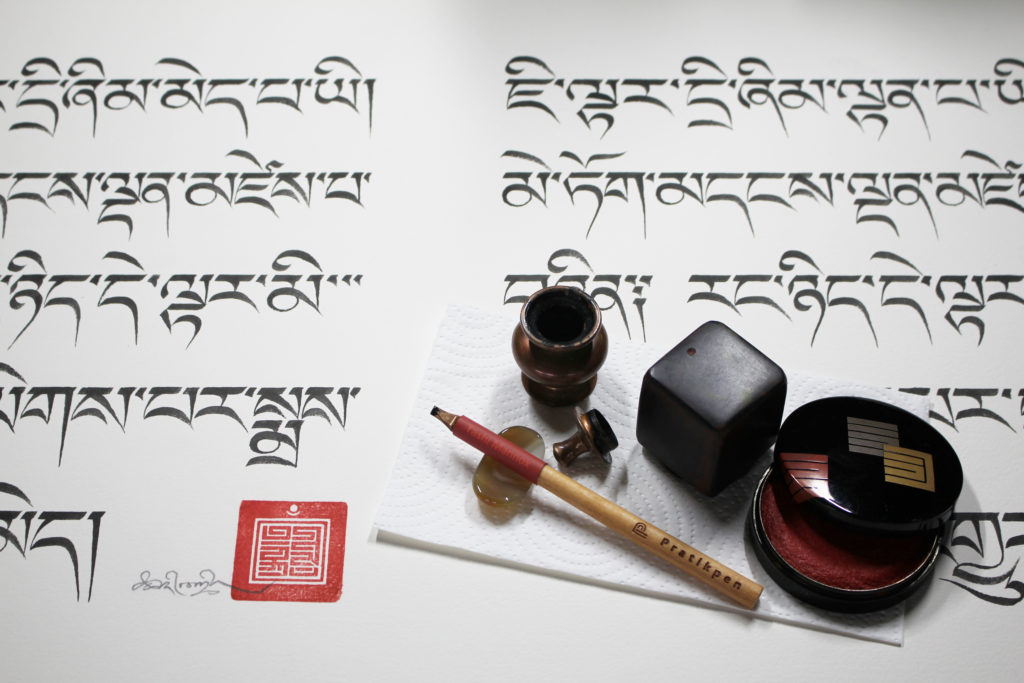 Tashi also gives detailed instructions on the order and technique of each stroke used in constructing each of the 30 letters, maintaining the intended sacred proportions of the Tibetan Uchen script. 
Your Course Includes
• Nine course videos
• A list of suggested materials
• Reference images for each letter
• Forums for students to share their work
• Practice instructions and quizzes to help develop a confident calligraphic style

Watch the Trailer
Benefits of Taking This Course
• Experience the sacred aesthetics of the Tibetan writing system
• Discover the therapeutic benefits of focus and calm as you practice the characters
• Take part in an ancient tradition of great integrity and meaning
For Tibetan Buddhists, learning to read and write Tibetan is a key that unlocks the great wealth of Dharma held within Tibetan literature, such as the kangyur and the tengyur. Additionally, learning the read the Tibetan practice scriptures, mantras, and seed syllables is a powerful support for visualization meditation.
For those already familiar with Tibetan calligraphy, we think you'll enjoy this opportunity to learn a different tradition or improve on what you already know. Calligraphers and artists may also wish to integrate Tibetan writing into their own creative output, such as artworks and design pieces. 
For students of Tibetology and the Tibetan language, this course will help improve speed and clarity—especially as learning the alphabet is an essential foundation to read and write Tibetan coherently.


FAQ
• How much is tuition? $247 USD. Wisdom is a 501(c)(3) nonprofit and your tuition helps support the preservation of Buddhist teachings and the creation of more amazing courses like this one!
• How do I take this course? Click any of the enroll buttons on this page to enroll, then check your email for the welcome email. Please closely read the welcome email, even if you've taken a Wisdom Academy course before, as it contains important information on how to take the course successfully. Follow the instructions in the welcome email to take the course.
• How long is the course? This course is available for self-study, so there is no set schedule, so you can complete it at your own pace.
• How long do I have access? You'll retain ongoing access to course materials.
• What materials will I need for this course? Below are Tashi's suggestions.
1. Paper: A3 size (297 x 420mm or 11-3/4 x 16-1/2 inch) pad of cartridge or other good quality paper.
2. Regular straight-edge ruler
3. Pens: Disposable calligraphy-style square nib felt-tip pens are especially good for beginners. Though such pens will quickly lose the edge of the nib which decreases the definition of the writing. Pilot Parallel pens come in four nib sizes, a larger nib size of 3.8mm is recommended, as the smaller nib sizes do not provide the necessary definition. For the more experienced calligrapher, Tashi worked closely with Turkish based Pratik Pen company to design a pen to the correct Tibetan writing specifications. Pratik Pen now produces beautiful Tibetan calligraphy Uchen writing style dip-in ink pen sets.
4. Inks: cartridge ink for Pilot Parallel, or Japanese Sumi ink for dip-in pen styles.
5. Pencils: HB to 2B
6. Eraser: any will do
7. Pencil sharpener: any will do



Teacher's Statement
As an advocate of the preservation and conservation of the Tibetan writing systems, I am delighted to be working with Wisdom Academy to provide this course on Tibetan calligraphy.
I am encouraged to see an often young and eager community of calligraphers wishing to take up and master this ancient scriptural tradition—when we practice the art of Tibetan calligraphy, we help to keep a rare and beautiful tradition alive.
In my years of teaching, I have seen many students gain great satisfaction and joy from learning the discipline of Tibetan calligraphy as they develop an in-depth appreciation of its heritage and all that it represents, and experience its enriching and meditatively calming effects.
So it is with great pleasure I can share such precious values and knowledge with you on this Wisdom Academy online course.
I hope you'll join me and experience the power and peace of this miraculous art form.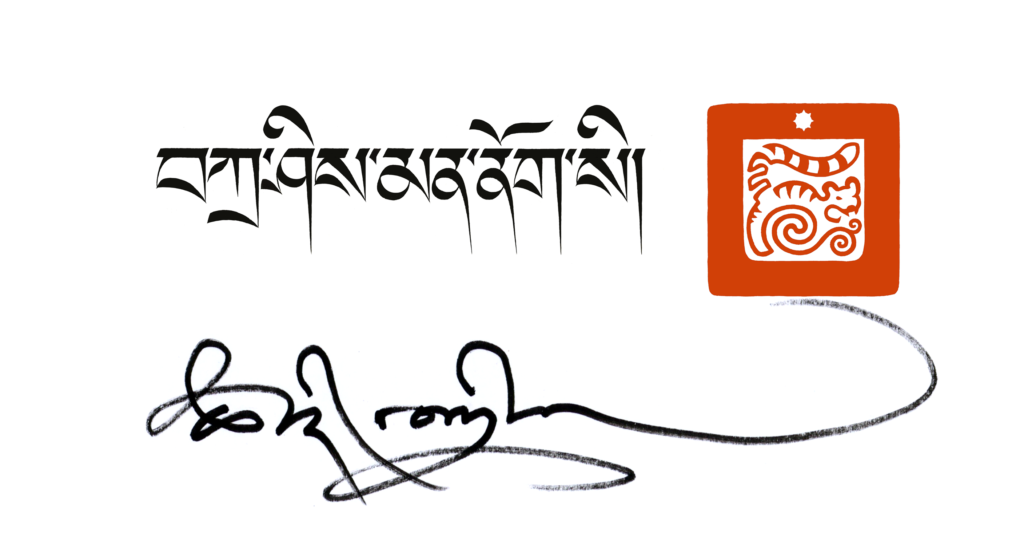 Tashi Mannox
Many many thanks for this wonderful course! I really enjoyed it and am looking forward to the next Tibetan calligraphy course. I think I still need a lot of practice, but with the detailed explanations from Tashi and the materials provided, I have already improved a lot. I feel that learning from a master like Tashi with so many years of experience is the best—and maybe the only way—to learn Tibetan calligraphy.
Thank you so much Tashi for sharing your experience and expertise. Unique and awesome!
Dear Tashi, you've given a teaching that I've longed for since the beginning of my Buddhist training in 1972. To begin to be able to write a seed syllable through the grid has opened my mind and given me deep joy and appreciation. Thank you for all your years of creativity and devotion.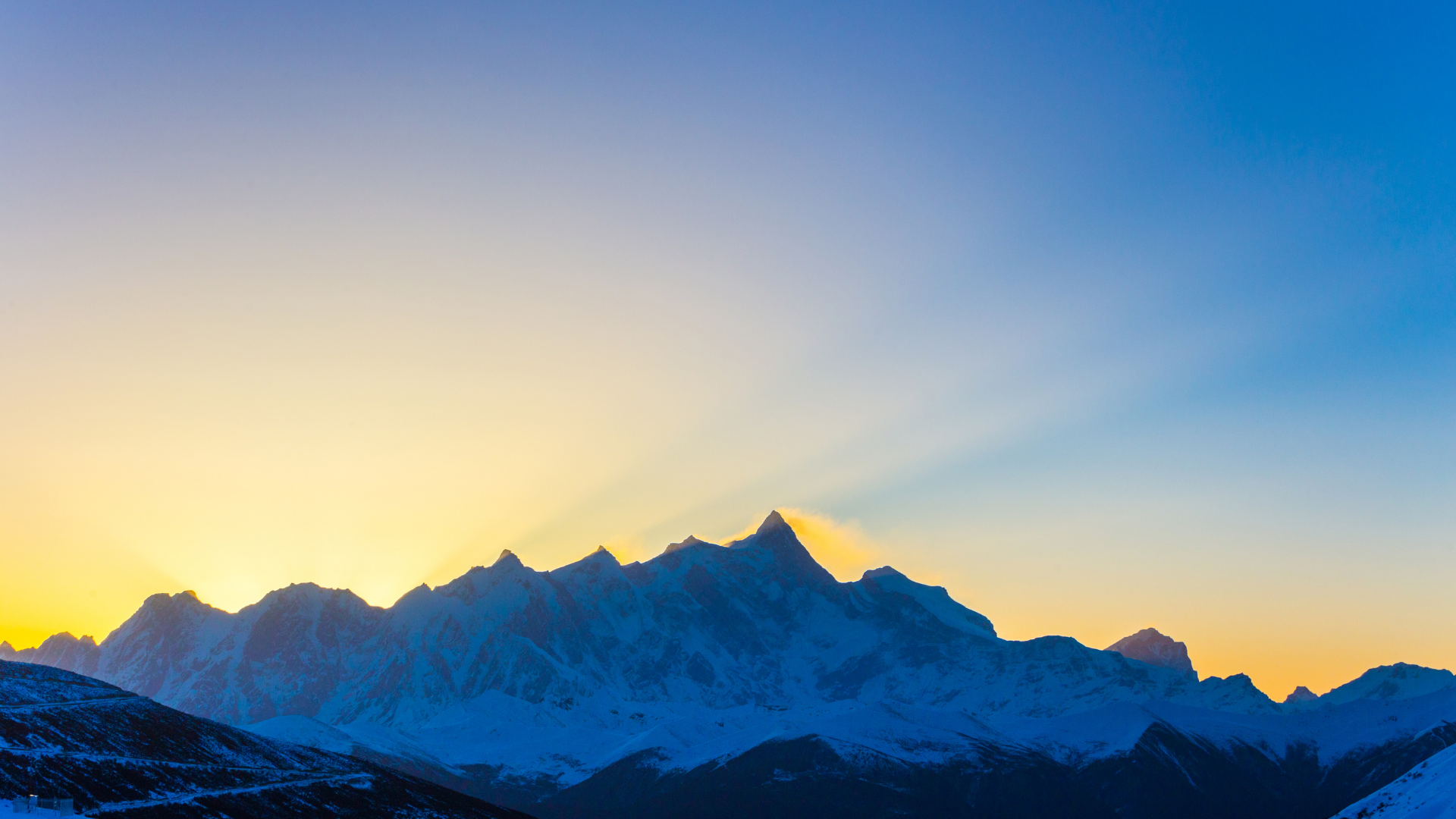 Lessons
Lesson 1: Introduction and Grid Setup
Lesson 8: Vowels and Yikgo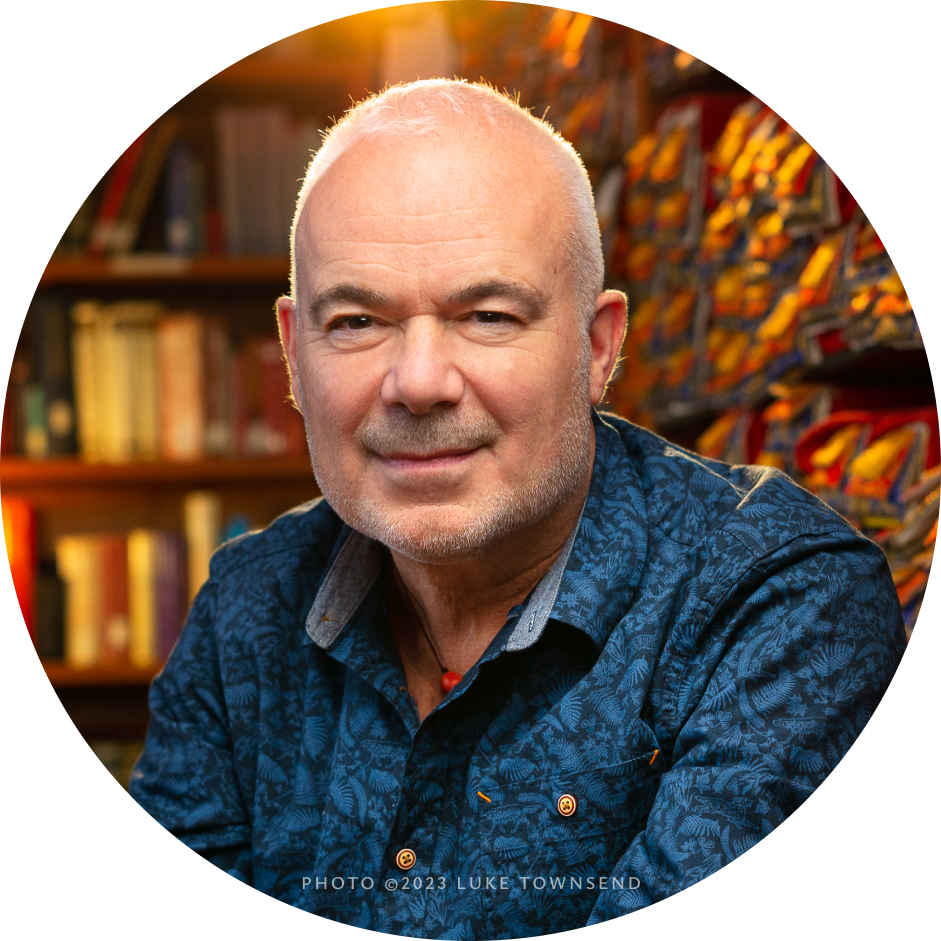 Meet Your Teacher
Born to a Buddhist family in the United Kingdom, Tashi Mannox first took notice of the Tibetan language at about the age of 13, when he spent time with two Tibetan Lamas. At the age of 22, Tashi himself took the precepts of a Buddhist monk. Being artistically inclined, he developed his Tibetan writing skills while working as a scribe. This labor of devotion and discipline honed his skills, not just in the classical Uchen script, but the many other Tibetan script styles. His teachers in Tibetan calligraphy include H.E. Tai Situ Rinpoche and Akong Tulku Rinpoche, and he has studied Lantsa Sanskrit with Lama Pema Lodrup of Dharmsala.  
Since leaving his monastic lifestyle, Tashi has continued working in the preservation and conservation of the Tibetan writing systems. In response to an ever-growing interest in Tibetan Calligraphy, he teaches master classes and lectures worldwide, including at Oxford University and the Rubin Museum of Art in New York City. In recent years, Tashi was invited to help re-establish the (Tibetan) Bhutanese calligraphy tradition to Bhutan's educational and monastic institutions. The Khenpo of the central monastic body of Bhutan gave Tashi the honored title of Ambassador of Bhutanese Calligraphy. 
Tashi is now recognized as one of the world's foremost contemporary Tibetan calligraphers and dharma artists, exhibiting his masterpieces internationally, including at the Moscow Calligraphy Museum, the Sharjah Calligraphy Museum in the United Arab Emirates, and the World Calligraphy Biennale of Jeollabuk-do in South Korea. Tashi is also the author of Sacred Scripts, which was endorsed by His Holiness the Dalai Lama.
Learn more about Tashi and follow his work on his website!