We're excited to share what's new to the Wisdom Experience this January and hope these resources continue to provide you with moments of inspiration, adventure, and awakening for you in the new year.

During the month of January, Patience is available to Free members, and the film Karma is available to both Plus and Free members.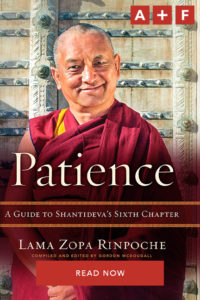 Patience
By Lama Zopa Rinpoche
"Lama Zopa Rinpoche shows us in great detail how to cultivate actual patience, the practice of the bodhisattva: wholeheartedly welcoming the problems. Why should we do that? Because patience puts an atomic bomb under the toxic emotions of attachment and anger, helping us break down the barriers between self and other, and making us fearless in our efforts to never give up alleviating the suffering of beings. Rinpoche's powerfully experiential teachings give us the confidence to know that we can do it, too."—Ven. Robina Courtin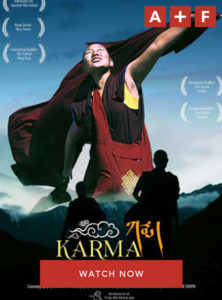 In the high desert mountains of Mustang a revered abbess dies amid signs that she will take an auspicious rebirth. Her nunnery must perform rituals and prayers to assist her consciousness through the bardo, the indeterminate state between death and rebirth, but it is suddenly discovered the nunnery's coffers are mysteriously empty.
In order to serve the legacy of their revered teacher, two nuns are sent on an adventure to locate the funds so prayers and rituals may be offered.
Don't forget, you can invite your friends to sign up for a Free membership to join you.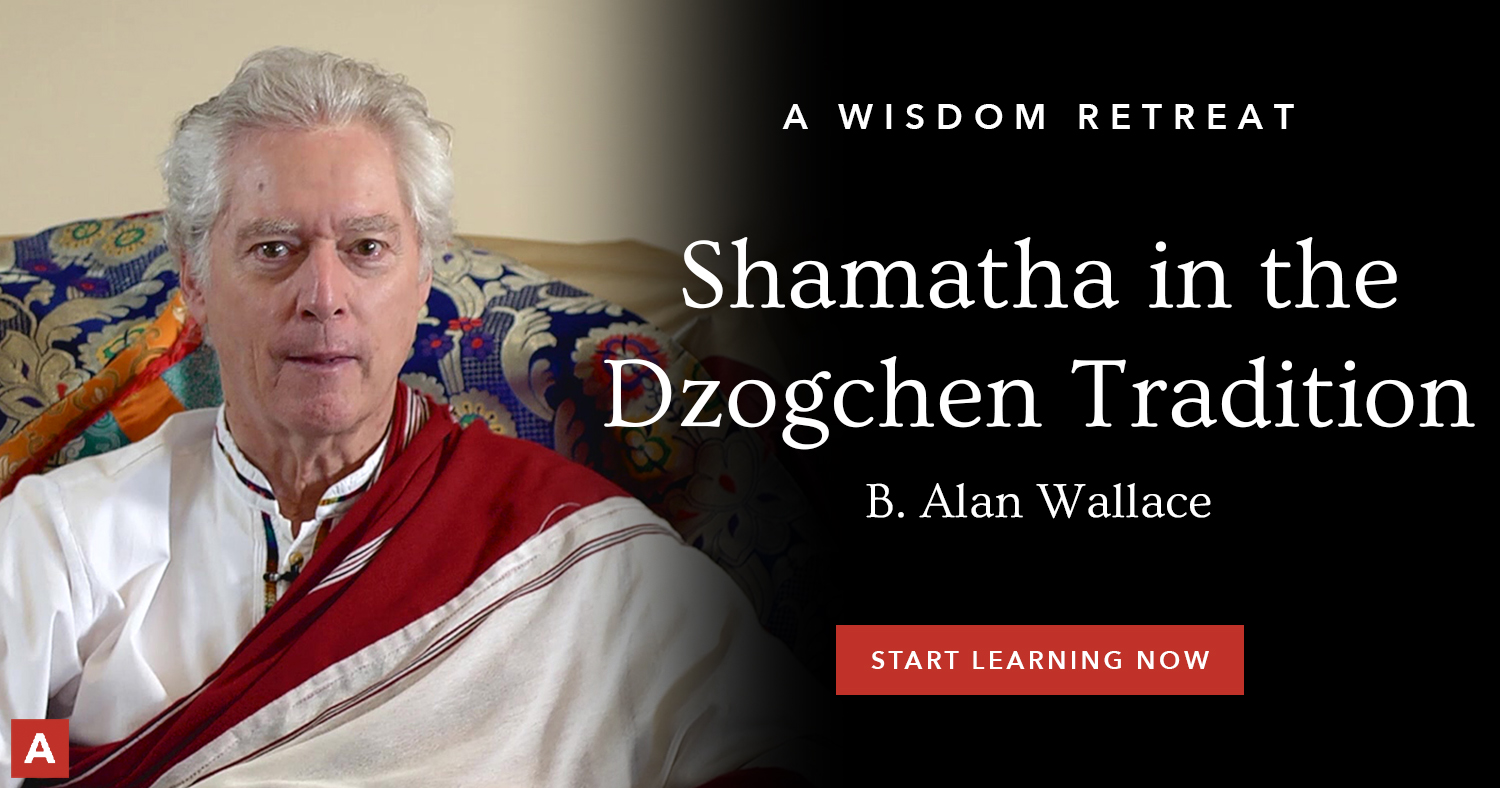 Explore an approach to shamatha that is particularly pertinent for dzogchen practice called "settling the mind in its natural state" under the expert guidance of teacher B. Alan Wallace. Click here to watch the recording of the first session of the one-day Wisdom Retreat, Shamatha in the Dzogchen Tradition, available to All-Access members.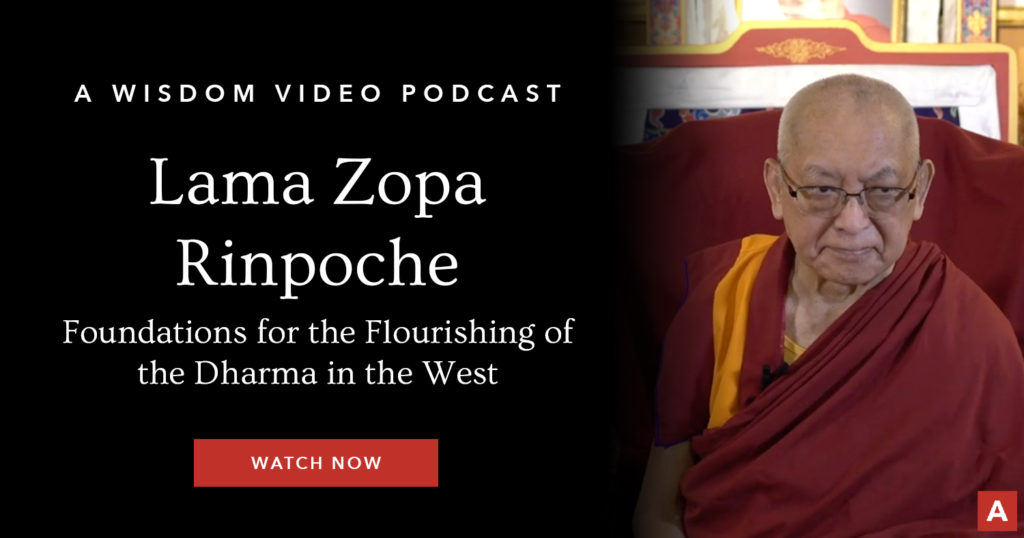 Enjoy this special video version of the Wisdom Podcast, featuring Wisdom Publications' cofounder and spiritual director, Lama Zopa Rinpoche. In this incredible teaching recorded at the Kurukulla Center for Tibetan Buddhist Studies, Lama Zopa discusses how Buddhism in the West has evolved and changed since the development of FPMT. You'll hear him offer insights on challenges faced by Western Dharma students, and what is needed in order for the Dharma to flourish in the West. Lama Zopa also shares some of the most profound teachings of Tsongkhapa and offers insights on the subtleties of the imputed "I," the five aggregates, and the emptiness of the self. You'll also hear him share stories from his own personal biography—from his escape to India at a young age, to his decision to become a monk, to his key role in the development of FPMT and its creation of over 161 centers worldwide.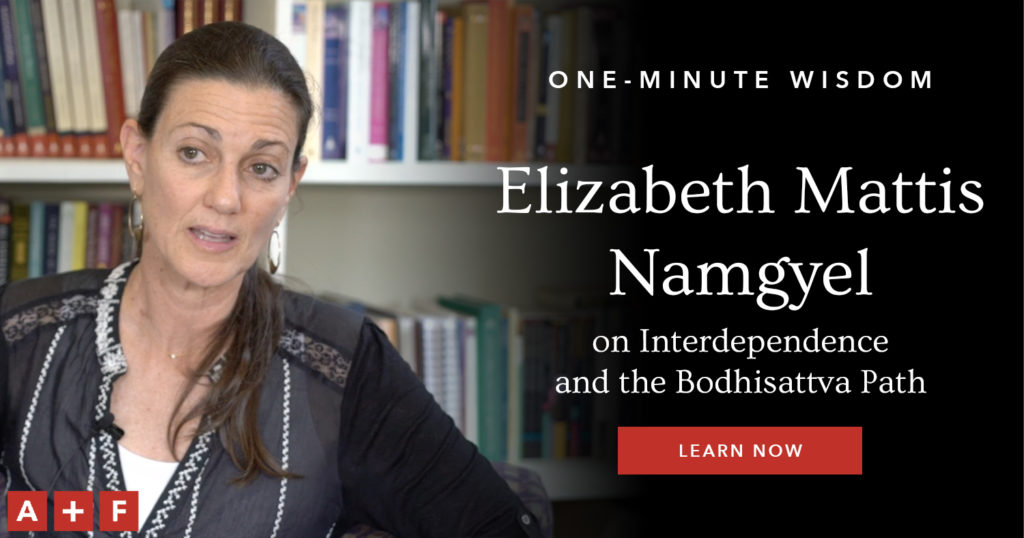 Enjoy this short teaching on interdependence and how it relates to the bodhisattva path by respected teacher and editor Elizabeth Mattis Namgyel.

Discover all of the books in our Reading Room under the "Explore" menu on our website. Books in our Reading Room are available exclusively for Plus and All-Access members.
Featured in the Reading Room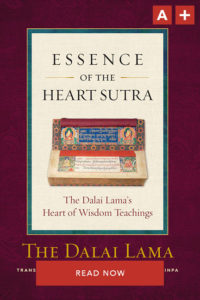 Essence of the Heart Sutra
By His Holiness the Dalai Lama
Translated and edited by Thupten Jinpa 
"Lovingly and wisely edited by Jinpa, the bulk of the book is consumed with a fairly meaty exploration of the Heart of Wisdom sutra, a classical Mahayana text, and as such will be useful to established practitioners as well as neophytes."—Publishers Weekly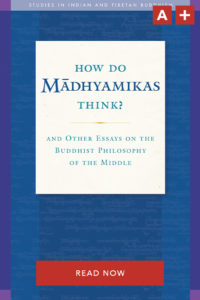 How Do Mādhyamikas Think?
By Tom J. F. Tillemans
"Among this marvelous, wide-ranging collection of essays on the thinking of Mādhyamika philosophers will be found insights that will both deepen the understanding of scholars and address the spiritual and ethical concerns of Buddhist practitioners."—Stephen Batchelor, author of After Buddhism
Featured Article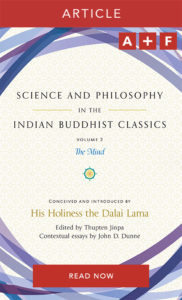 Wisdom articles are excerpts from our publications and are available for anyone to read. This month we're featuring "Mind and Its Objects," which is an excerpt from John Dunne's introductory essay to part 4 of Science and Philosophy in the Indian Buddhist Classics, Volume 2: The Mind.
Also in Your Reading Room
Exclusively for Plus and All-Access members
New Releases & Back in Stock
The following books were released in December, are available to purchase early on our website, or are now back in stock: 

This episode of the Wisdom Podcast features an interview with Alexander Berzin. Alex is a translator and teacher of Tibetan Buddhism. A prolific author and translator, he has published seventeen books and is also the founder of StudyBuddhism.com, an extensive source of authentic Buddhist teachings presented in a down-to-earth and practical way.
Alex and host Daniel Aitken discuss Alex's adventures in teaching Buddhism around the world, including giving some of the first public Buddhist teachings in eastern Europe after the dissolution of the Soviet union, the special training he received in Kalachakra Tantra, and his encounters with great teachers such as His Holiness the Dalai Lama.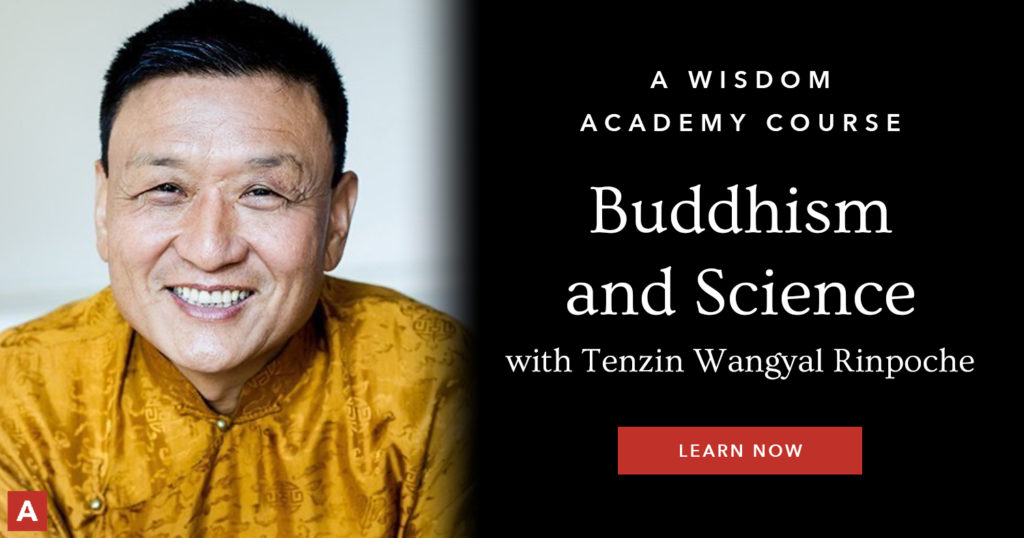 Don't miss out on exploring the frontier where Buddhism and science meet with beloved teacher Tenzin Wangyal Rinpoche. In Buddhism and Science: Body, Breath, and Mind, you'll be introduced to some of the most exciting and groundbreaking ideas in this interdisciplinary field as you witness dialogues between spiritual and scientific leaders from around the world, discovering pioneering research and ideas about how science and spirituality bridge our human experience and inform our practice.
This course is available to our All-Access members of the Wisdom Experience. Click here to start lesson 1!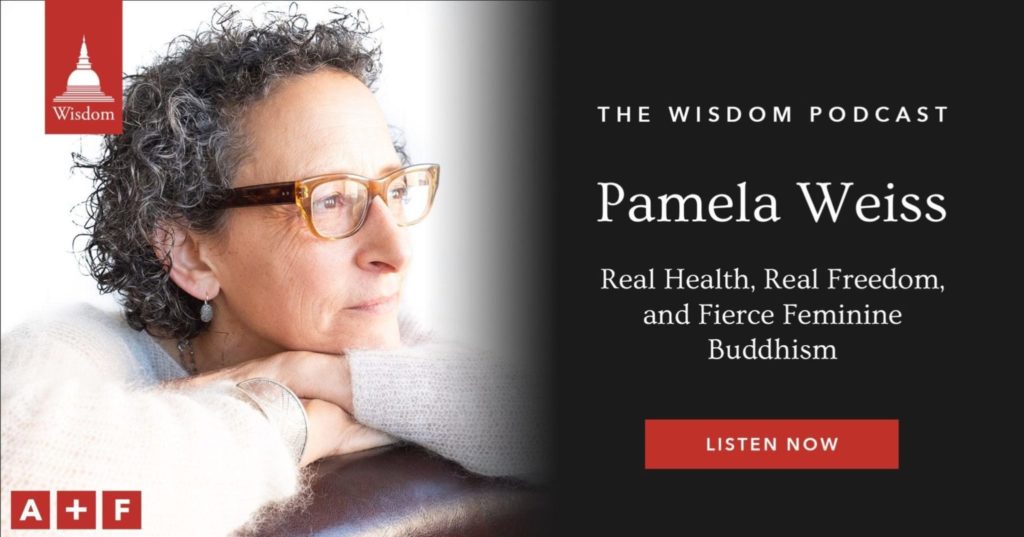 Enjoy this episode of the Wisdom Podcast featuring an interview with Pamela Weiss. Pamela is the author of A Bigger Sky: Awakening a Fierce Feminine Buddhism, is a teacher in the Insight tradition, and has received Dharma transmission from Teah Strozer at the Brooklyn Zen Center.
Pamela and host Daniel Aitken discuss how she found Buddhism through illness and her own journey and insights into key ideas in Zen, as well as her fascinating experience between the world of the monastery and the lay world.