Kyabje Kalu Rinpoche: Lineage, Renunciation, and Engaged Buddhism (#120)
Posted
This episode of the Wisdom Podcast, recorded live as a Wisdom Dharma Chat, features a conversation with Kyabje Kalu Rinpoche, the lineage holder of Shangpa Kagyu. Rinpoche and Daniel discuss 
what it means to be a lineage holder;

how lineage helps preserve the Dharma;

the difference between tradition and lineage;

how to connect with a lineage;

how to think about doubt in the practice;

how and why renunciation is important for our lifelong practice, including how Rinpoche has applied the practice of renunciation in his own life;

what it's like to be recognized and trained as a tulku in today's world;

Rinpoche's latest social engagement projects;

why retreat is important, and the kind of joy you can discover on long retreat;

and much more.

Remember to subscribe to the Wisdom Podcast for more great conversations on Buddhism, meditation, and mindfulness. And please give us a 5-star rating in Apple Podcasts if you enjoy our show—it's a great support to us and it helps other people find the podcast. Thank you!
About the Interviewee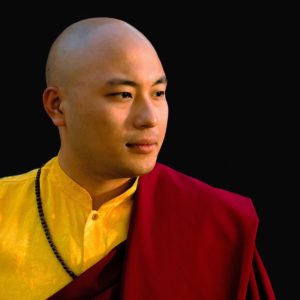 Kyabje Kalu Rinpoche is the Lineage Holder of Shangpa Kagyu. He was born in 1990 and recognized by H. H. the Dalai Lama and H. H. the 12th Chamgon Kenting Tai Situpa. Kalu Rinpoche completed the traditional three-year retreat between January 2004 and September 2008.