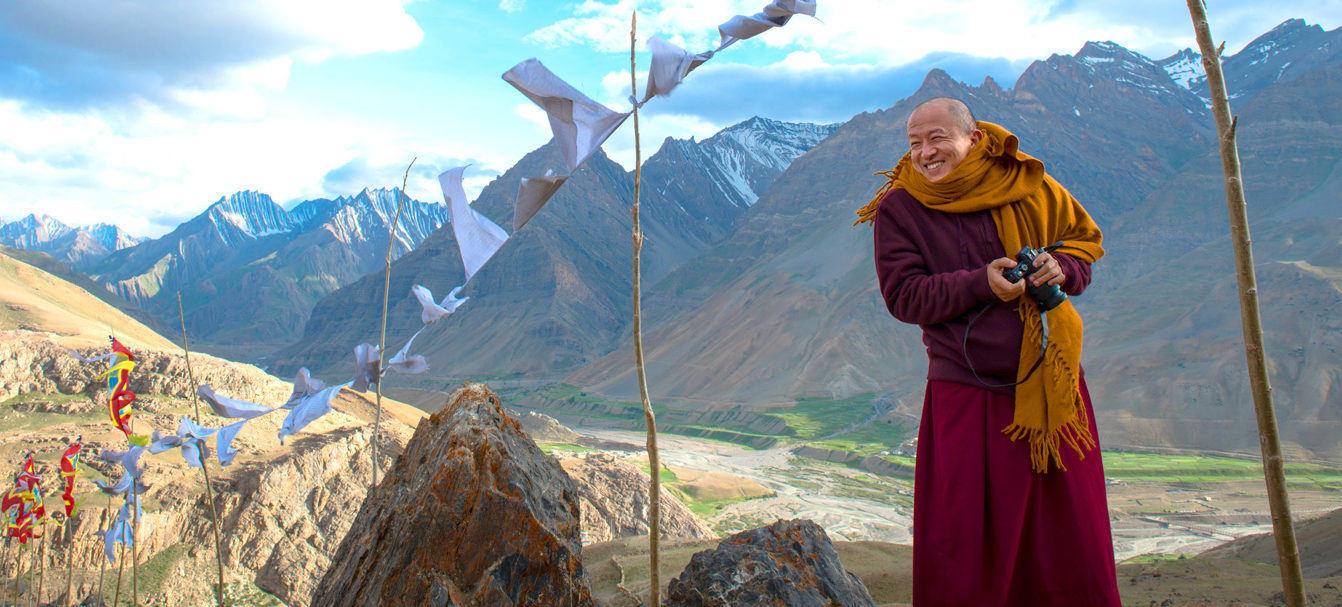 Dzongsar Khyentse Rinpoche: 84000 App Launch Celebration (#130)
Posted
This episode of the Wisdom Podcast, recorded live as a Wisdom Dharma Chat, features an interview with Dzongsar Khyentse Rinpoche—teacher, filmmaker, writer, and founder of several nonprofit initiatives including 84000: Translating the Words of the Buddha. This episode was a special launch celebration for the 84000 app.
Rinpoche and host Daniel Aitken discuss
the importance and challenges of translating the Buddha's words,

how we should think about the Buddha's original teachings,

how Buddhism guides us through thinking about concepts like ignorance (rather than sin) and merit (as something that brings us closer to the truth),

the role of technology in learning, practicing, and teaching Dharma,

and much more.

Remember to subscribe to the Wisdom Podcast for more great conversations on Buddhism, meditation, and mindfulness. And please give us a 5-star rating in Apple Podcasts if you enjoy our show—it's a great support to us and it helps other people find the podcast. Thank you!
About the Interviewee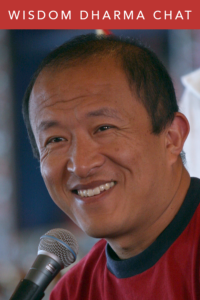 The present
Dzongsar Jamyang Khyentse Rinpoche
, Thubten Chökyi Gyamtso, was born in 1961 in eastern Bhutan. He was recognized as a tulku by H.H. Sakya Trizin, and received empowerments and teachings from many of the greatest masters of Tibetan Buddhism, including H.H. the Sixteenth Karmapa; H.H. Dudjom Rinpoche and Lama Sonam Zangpo (his paternal and maternal grandfathers); Chatral Rinpoche; Nyoshul Khen Rinpoche; Khenpo Appey; and many others. His root guru was Dilgo Khyentse Rinpoche, who
began training Rinpoche from the age of seven. While still a teenager, Rinpoche built a small retreat center in Ghezing, Sikkim, and soon began traveling and teaching around the world. In the 1980s, he began the restoration of Dzongsar Monastery in Derge, the responsibility of which he had inherited from his previous incarnation, Jamyang Khyentse Chökyi Lodrö. He established Dzongsar Institute in Bir, India (now DKCLI in Chauntra), which has grown to be one of the most respected institutions for
advanced dialectical study. He also oversees two monasteries in Bhutan and has established Dharma centers in Australia, Europe, North America, and Asia. He has written several books and made award-winning films. Rinpoche continuously travels all over the world, practicing and teaching the Dharma.