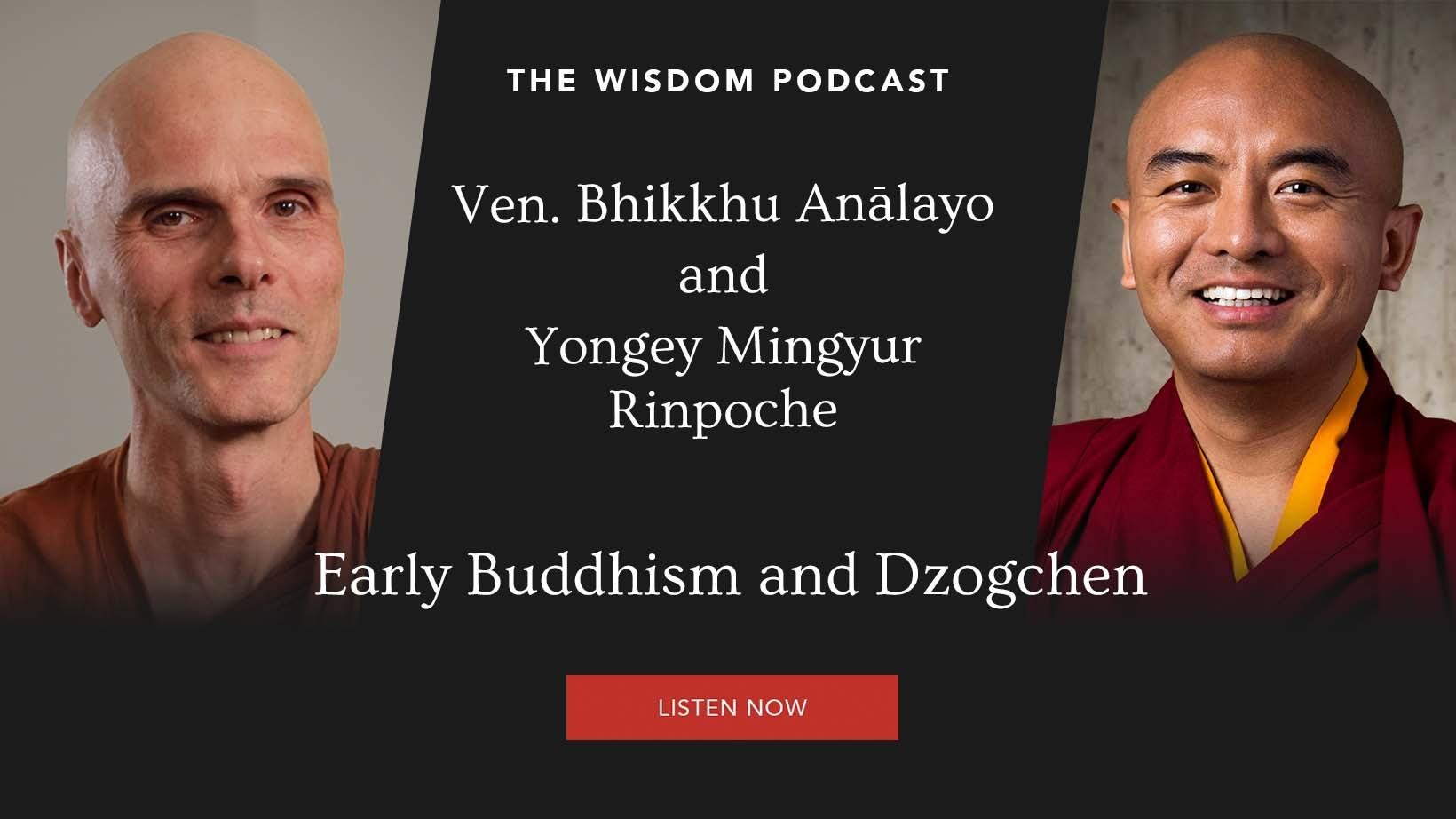 Ven. Bhikkhu Anālayo and Yongey Mingyur Rinpoche: Early Buddhism and Dzogchen (#133)
Posted
This episode of the Wisdom Podcast, recorded live as a Wisdom Dharma Chat, features a discussion with special guests Venerable Bhikkhu Anālayo and Yongey Mingyur Rinpoche.
Ven. Anālayo, Rinpoche, and host Daniel Aitken discuss many Buddhist ideas and practices, comparing what different Buddhist traditions have to say about them, including
how the Buddha practiced;

understanding mindfulness across different Buddhist traditions;

the difference between mindfulness and awareness and how we translate the original terms for these practices;

defining terms like

space

and

emptiness

and how we think about emptiness;

emptiness and compassion;

and much more.

Remember to subscribe to the Wisdom Podcast for more great conversations on Buddhism, meditation, and mindfulness. And please gi

ve us a 5-star rating in Apple Podcasts if you enjoy our show—it's a great support to us and it helps other people find the podcast. Thank you!
About the Interviewee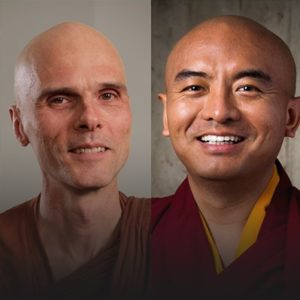 Ven. Bhikkhu Anālayo is a scholar-monk who was born in Germany and ordained in Sri Lanka. He completed a PhD thesis on the Satipaṭṭhāna Sutta at the University of Peradeniya in 2000, which was later published as Satipaṭṭhāna, the Direct Path to Realization. He is the author of numerous books on meditation and early Buddhism, such as Satipatthāna: The Direct Path to Realization, Perspectives on Satipatthāna, Satipatthāna Meditation: A Practice Guide, Superiority Conceit in Buddhist Traditions, and Rebirth in Early Buddhism and Current Research. He is a Faculty Member at the Barre Center for Buddhist Studies, co-founder of the Āgama Research Group, a resident scholar and core faculty member at the Barre Center for Buddhist Studies, and a member of the Numata Centre for Buddhist Studies at the University of Hamburg.
Yongey Mingyur Rinpoche is the author of two bestselling books and oversees the Tergar Meditation Community, an international network of Buddhist meditation centers. He is the son of the renowned meditation master Tulku Urgyen Rinpoche and was formally enthroned as the seventh incarnation of Yongey Mingyur Rinpoche by Tai Situ Rinpoche when he was twelve years old. When he was twenty years old, Rinpoche was appointed as the functioning abbot of Sherab Ling Monastery. In addition to his extensive background in meditation and Buddhist philosophy, Mingyur Rinpoche has held a lifelong interest in psychology, physics, and neurology. He teaches regularly throughout Europe, North and South America, and Asia.