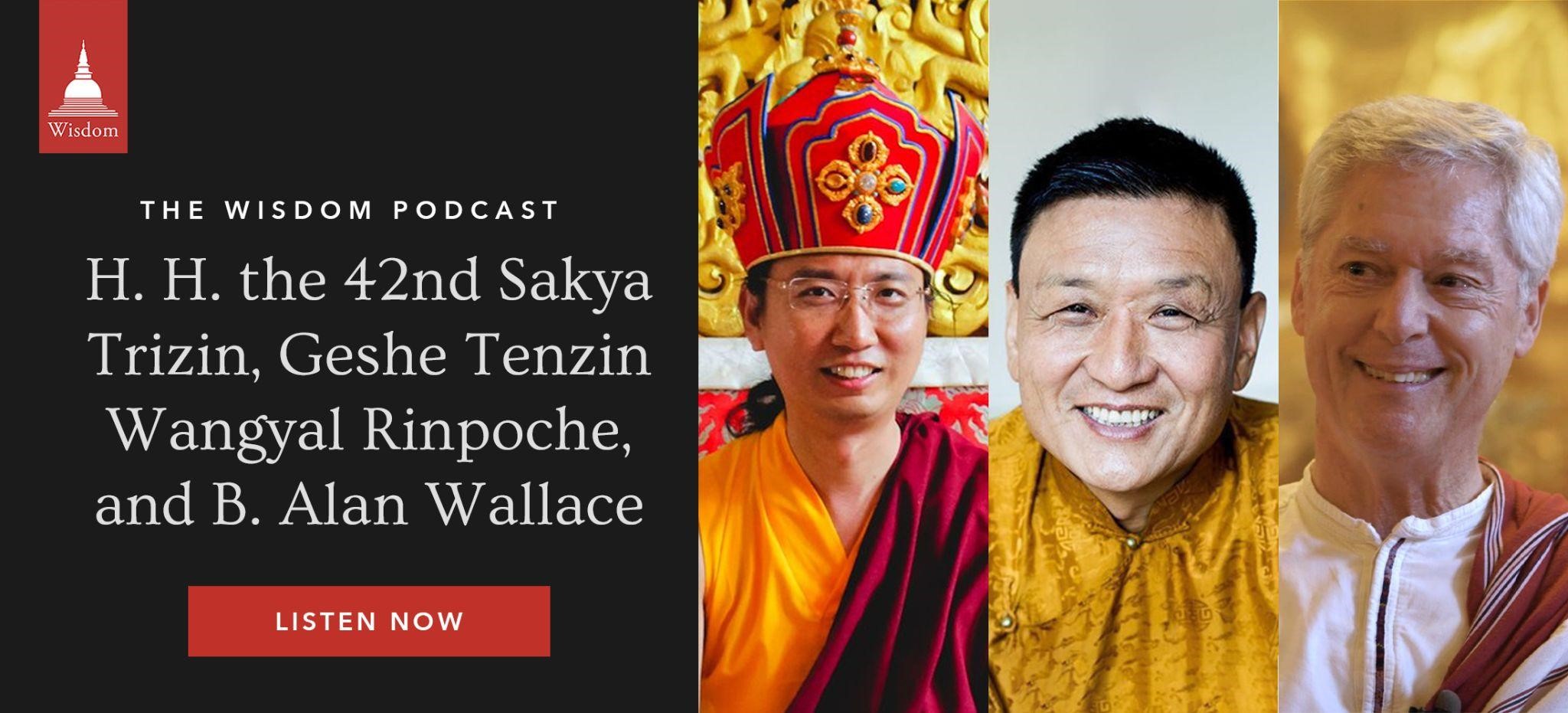 H. H. the 42nd Sakya Trizin, Geshe Tenzin Wangyal Rinpoche, & B. Alan Wallace in Conversation (#134)
Posted
This episode of the Wisdom Podcast, recorded live at the 2021 Serenity Ridge Dialogues features a conversation between H. H. the 42nd Sakya Trizin, Geshe Tenzin Wangyal Rinpoche, & B. Alan Wallace, moderated by Daniel Aitken. Topics discussed include
body, breath, mind, and the nature of consciousness in scientific and spiritual paradigms;

views on the source of mind and the influence of the brain;

integration of science and spirituality in the understanding of the nature of the mind;

introspective techniques such as vipassana and samatha, and the cultivation of attention, insight, and compassion;

Alaya consciousness, primordial mind, Rigpa, and the differing Mahayana interpretations of Buddha nature;

awe, devotion, and faith in the experience of dream-like reality;

and more.



Remember to subscribe to the Wisdom Podcast for more great conversations on Buddhism, meditation, and mindfulness. And please gi

ve us a 5-star rating in Apple Podcasts if you enjoy our show—it's a great support to us and it helps other people find the podcast. Thank you!
About the Interviewee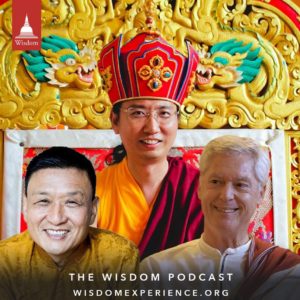 This episode of the Wisdom Podcast features a conversation between three great teachers:
His Holiness the 42nd Sakya Trizin Rinpoche

, throne-holder of the

Sakya Tradition

, renowned for the clarity of his teachings;

Geshe Tenzin Wangyal Rinpoche

, teacher, author, and founder and spiritual director of

Ligmincha International

, dedicated to study and practice of the Bön Tradition;

Alan Wallace

, author, translator, and one of the world's leading scholars and teachers of Tibetan Buddhism and meditation.