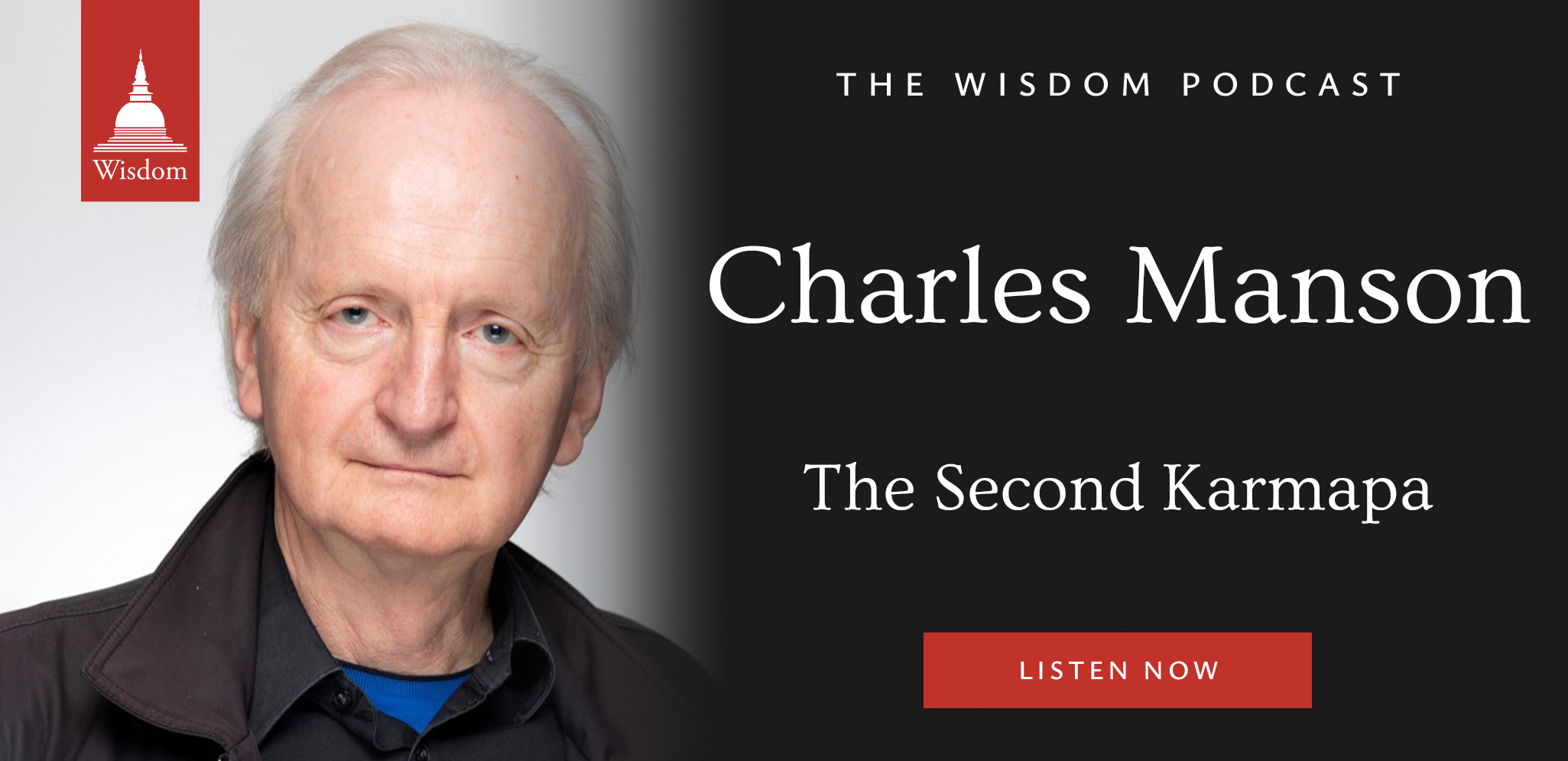 Charles Manson: The Second Karmapa (#175)
Posted
This episode of the Wisdom Podcast features an interview with Charles Manson. Charles is a master woodcarver and author who spent several years as a Buddhist monk and in meditation retreats. He holds a master's in theological studies from Harvard University and works as a librarian for the Tibetan Collections at the Bodleian Library at Oxford University and at the British Library in London.
In this episode, Charles and host Daniel Aitken discuss:
his book

The Second Karmapa Karma Pakshi

;

his eight-year retreat;

Karma Pakshi's impact on Möngke Khan court;

Kublai Khan's capture and exile of Karma Pakshi;

lungsem breathing meditation practice;

and more!
If you enjoy this podcast and would like to learn more, Charles will be giving an online and in-person discussion at The Buddhist Society in London on Saturday, November 25, 2023. To learn more about this event click here.
Items mentioned in this podcast: 
– Early 14th-Century Portrait of Karma Pakshi
– 16th Karmapa in the Karma Pakshi pose at Tsurpu Pre-1959
– Karma Pakshi Travel Map
– Om Ma-Ni Pe-Me Hung Sheet music
– Om Ma-Ni Pe-Me Hung Recording of Nick Perry playing medieval shawm
– Charles during retreat at Karma Pakshi cave


Remember to subscribe to the Wisdom Podcast for more great conversations on Buddhism, meditation, and mindfulness. And please give us a 5-star rating in Apple Podcasts if you enjoy our show—it's a great support to us and helps other people find the podcast. Thank you!