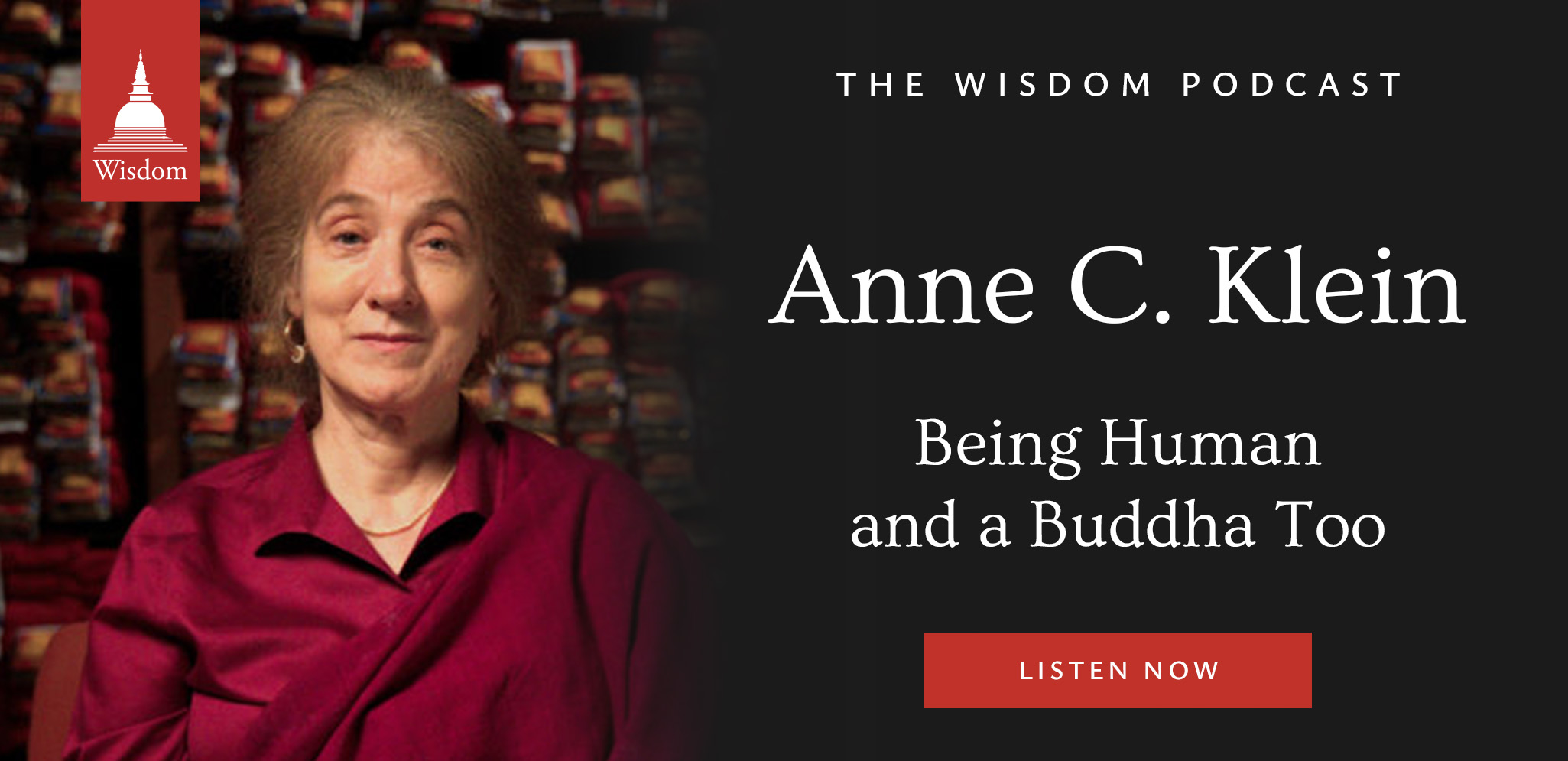 Anne C. Klein: Being Human and a Buddha Too (#174)
Posted
This episode of the Wisdom Podcast was recorded live as a Wisdom Dharma Chat with special guest, Anne C. Klein. Anne is a professor and former chair of the religion department at Rice University. She is also a lama in the Nyingma tradition and a founding director and resident teacher of Dawn Mountain, a center for contemplative study and practice in Houston. Her publications include Path to the Middle, Unbounded Wholeness (coauthored with Geshe Tenzin Wangyal Rinpoche), Knowledge and Liberation, Strand of Jewels, and Being Human and a Buddha Too (Wisdom, 2023).
During this episode, host Daniel Aitken and Anne discuss:
her Wisdom Academy course Longchenpa's Sevenfold Mind Training;
her book, Being Human and a Buddha Too, which the course is based on;
the relationship between lojong and dzogchen generally, and specifically within this text;
Adzom Paylo Rinpoche's and Jigme Lingpa's commentaries on this texts;
the metaphor of the sunlit sky;
and more!


Remember to subscribe to the Wisdom Podcast for more great conversations on Buddhism, meditation, and mindfulness. And please give us a 5-star rating in Apple Podcasts if you enjoy our show—it's a great support to us and helps other people find the podcast. Thank you!