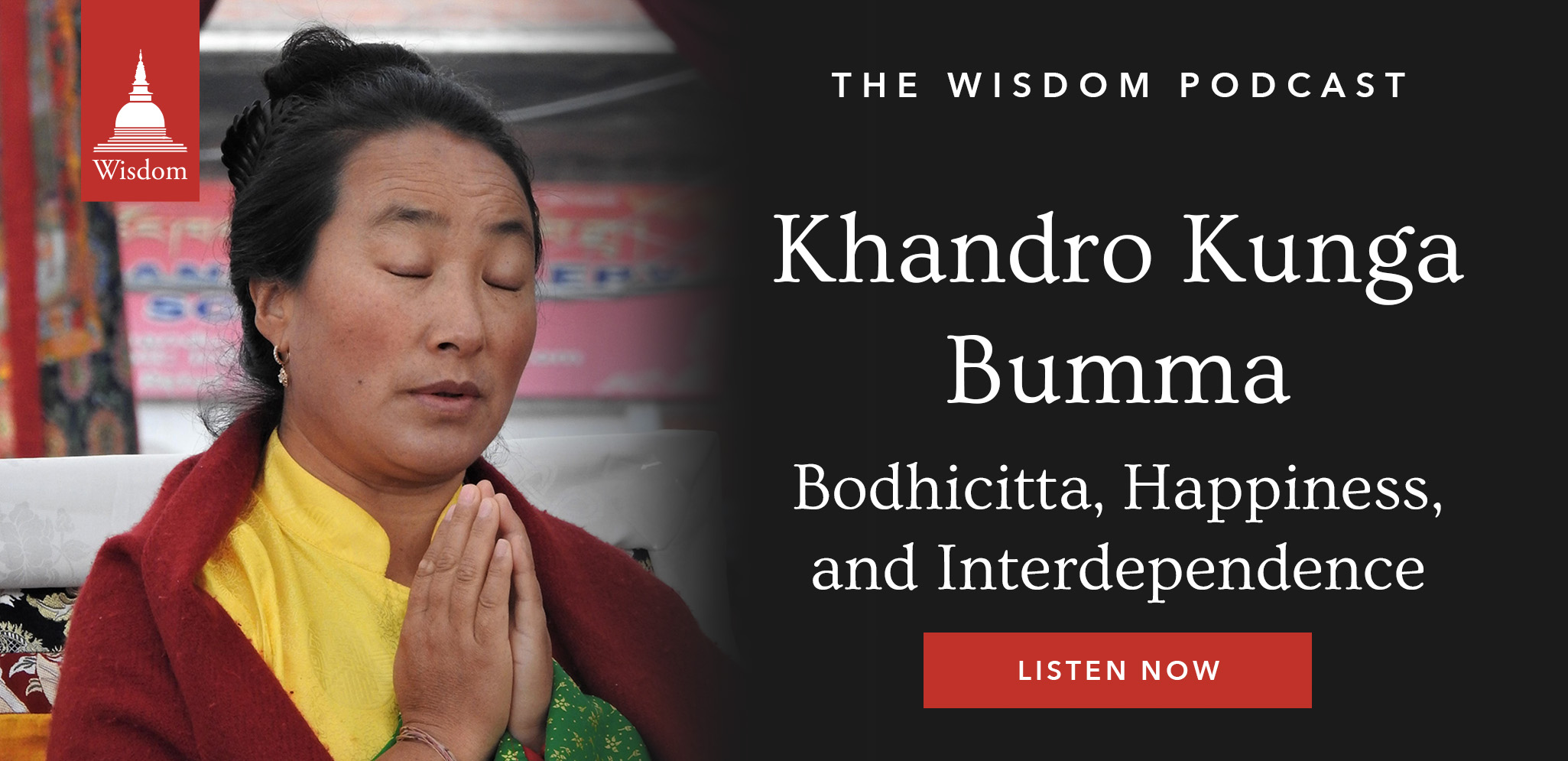 Khandro Kunga Bumma: Bodhicitta, Happiness, and Interdependence (#165)
Posted
This episode of the Wisdom Podcast, recorded live as a Wisdom Dharma Chat, features a special guest, Khandro Kunga Bumma. As a young woman, Khando-la had a vision to leave her homeland of Tibet and go to Nepal. There, she met a hermit sage who told her that she had to meet His Holiness the Dalai Lama. After a difficult journey, including major health challenges, she finally met His Holiness and began serving as a medium of the oracle Tenma. In 2012, Lama Zopa Rinpoche introduced Khandro-la to the Maitripa College community, where she gave one of her first teachings in the West.
In this episode you'll hear Khandro-la and host Daniel Aitken discuss:
The connection between virtue and happiness.

The subtle natural quality of the mind and interdependence. 

The difference between compassion and bodhicitta.

The importance of trust in your teacher.

A collection of teachings from the fifth Dalai Lama on Madhyamaka texts.


Remember to subscribe to the Wisdom Podcast for more great conversations on Buddhism, meditation, and mindfulness. And please give us a 5-star rating in Apple Podcasts if you enjoy our show—it's a great support to us and it helps other people find the podcast. Thank you!