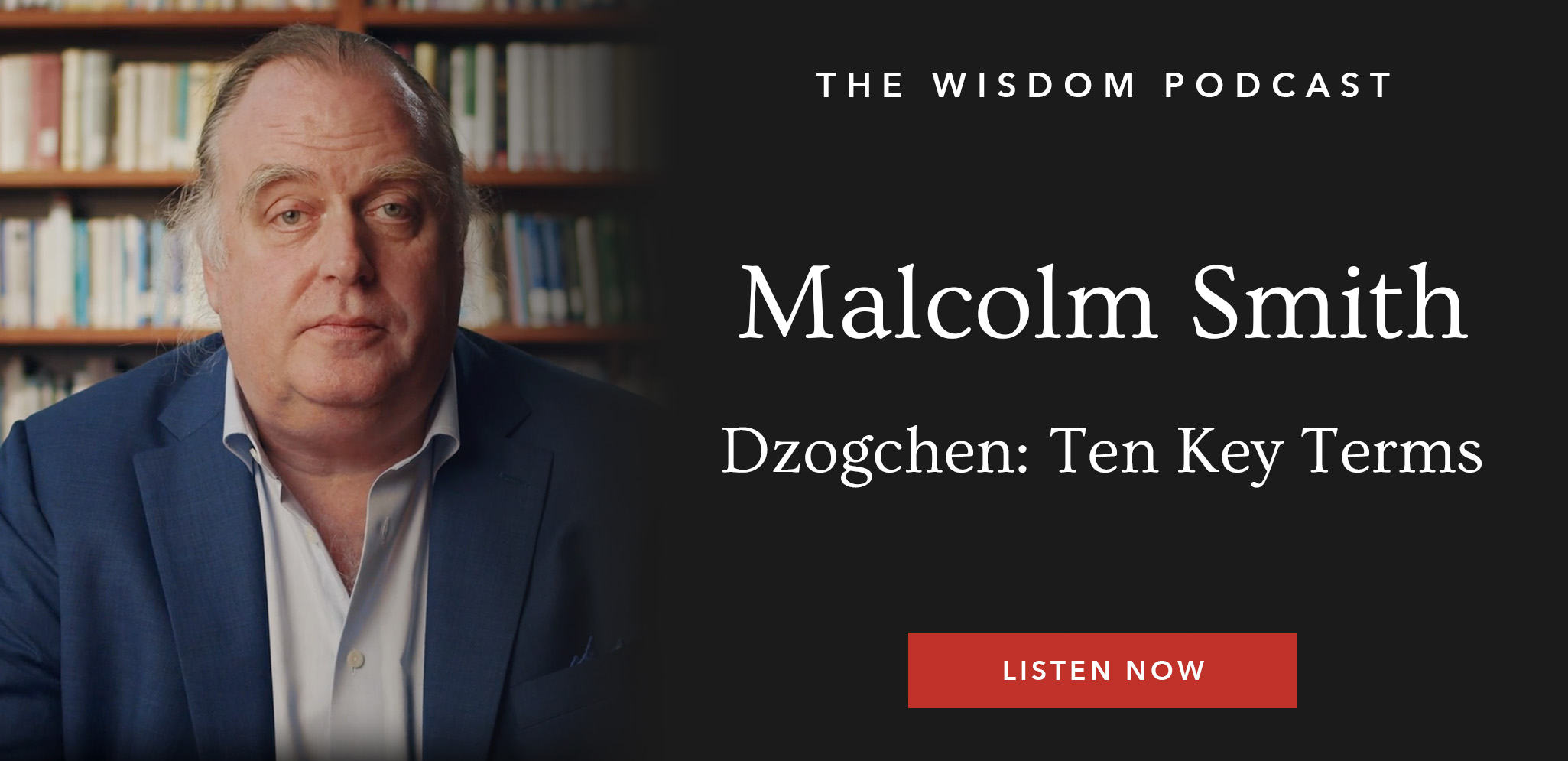 Malcolm Smith: Dzogchen: Ten Key Terms (#166)
Posted
This episode of the Wisdom Podcast, recorded live as a Wisdom Dharma Chat, features a special guest, Malcolm Smith. Malcolm Smith has been a student of the Great Perfection teachings since 1992 and graduated in 2009 from Shang Shung Institute's School of Tibetan Medicine. He is a veteran of the traditional three-year solitary Tibetan Buddhist retreat, a beloved and published translator, and was awarded the Acharya degree from the Sakya Institute in 2004. 
In this episode you'll hear about Malcolm's new Wisdom Academy course, Dzogchen: Ten Key Terms, and he and host Daniel Aitken dive into the difference in terminology between various other traditions and Dzogchen, including terms such as original purity and ignorance. They go on to discuss Longchepa's distinction between different states and types of mediation, transmission and direct introduction, and much more.


Remember to subscribe to the Wisdom Podcast for more great conversations on Buddhism, meditation, and mindfulness. And please give us a 5-star rating in Apple Podcasts if you enjoy our show—it's a great support to us and it helps other people find the podcast. Thank you!