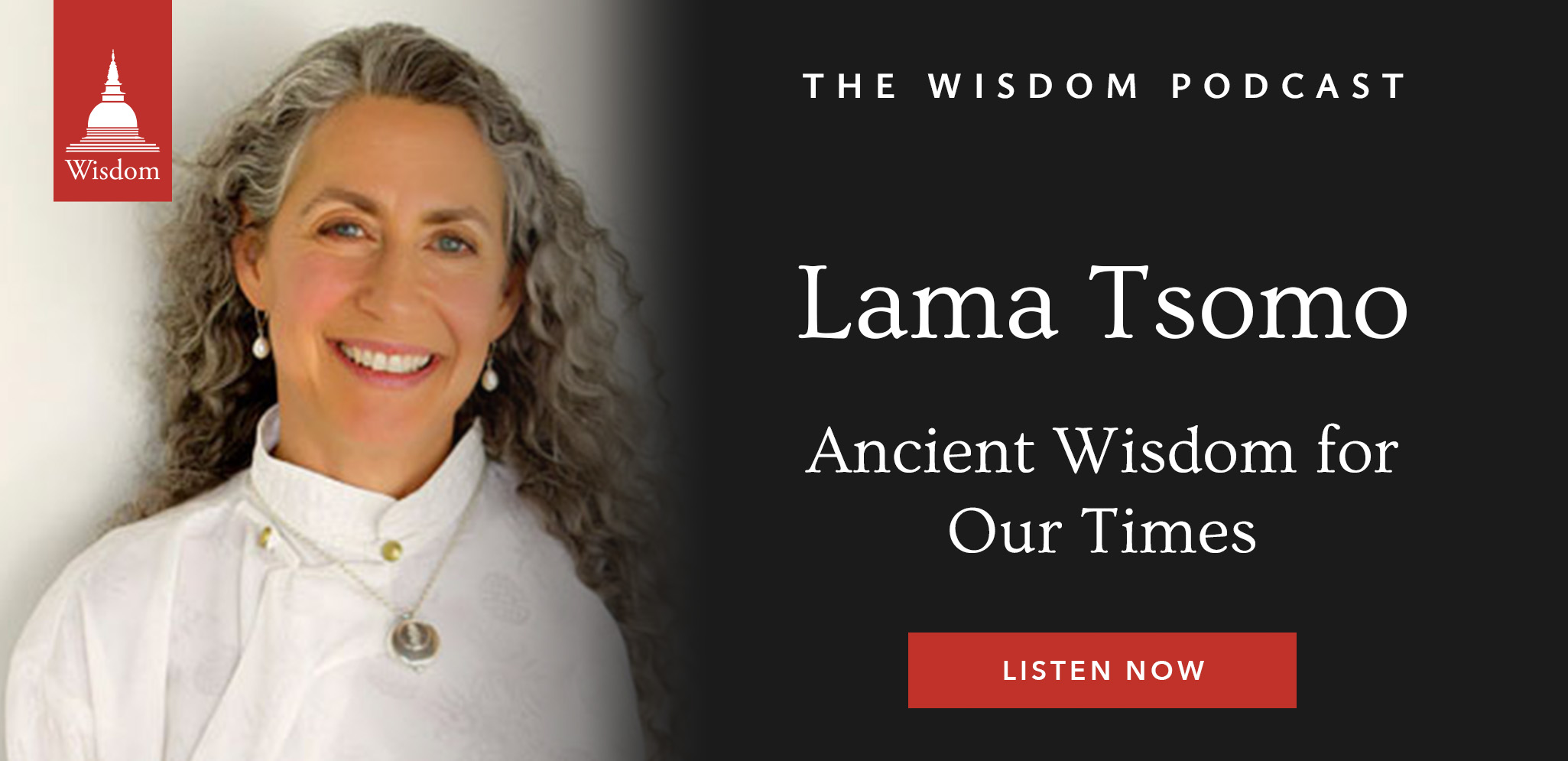 Lama Tsomo: Ancient Wisdom for Our Times (#167)
Posted
This episode of the Wisdom Podcast, features Lama Tsomo. Lama Tsomo is a spiritual teacher, author, and co-founder of Namchak Foundation, which preserves and shares Tibetan Buddhist practice in accessible, contemporary ways. She dedicates the majority of her time and resources to sharing the teachings and practices of the Namchak tradition, a branch of Tibetan Buddhism. Utilizing her psychology background, Lama Tsomo works to make it easier for Westerners to bridge contemplative practice and modern life. She is particularly passionate about reaching young people and supporting those working for positive social change. 
 Lama Tsomo holds an M.A. in Counseling Psychology and is the author of Ancient Wisdom for Our Times: Tibetan Buddhist Practice Series and coauthor of The Lotus & the Rose: A Conversation Between Tibetan Buddhism & Mystical Christianity and the Taking a Breath meditation journal.
In this episode, Lama Tsomo and Daniel discuss: 
The art of retreat and how to prepare yourself for retreat;

the four immeasurables and how they relate to meditation practices and habit formation;

Lama Tsomo also offers advice on how to incorporate your practice into modern, often busy, schedules;

And more!
Additional links mentioned in this episode:
"Neuroscience Reveals the Secrets of Meditation's Benefits" Scientific American
Mind of the Meditator from Taking a Breath
Walking the Path Retreat


Remember to subscribe to the Wisdom Podcast for more great conversations on Buddhism, meditation, and mindfulness. And please give us a 5-star rating in Apple Podcasts if you enjoy our show—it's a great support to us and it helps other people find the podcast. Thank you!