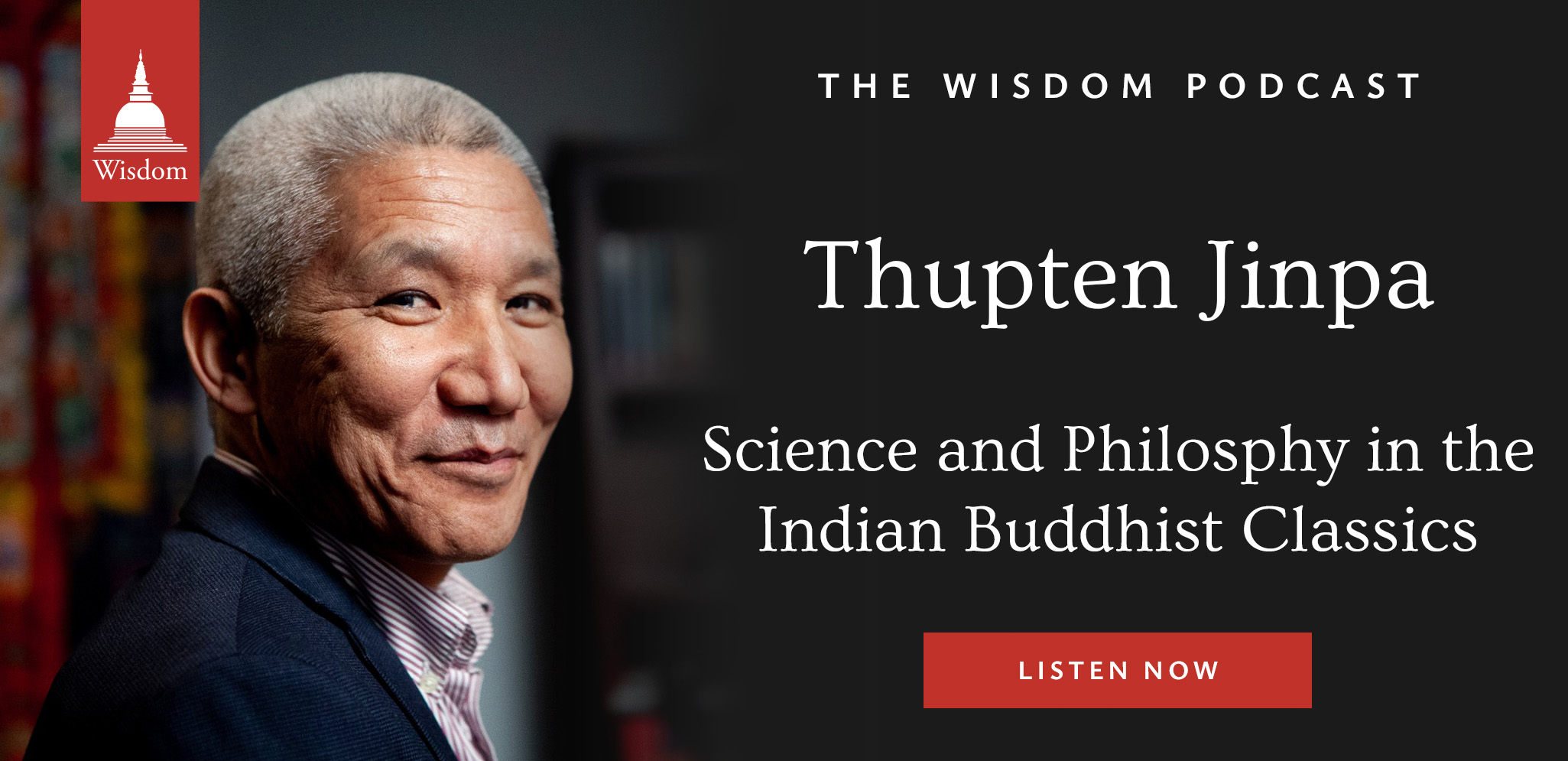 Thupten Jinpa: Science and Philosophy in the Indian Buddhist Classics (#168)
Posted
This episode of the Wisdom Podcast, recorded live as a Wisdom Dharma Chat features special guest Thupten Jinpa and host Daniel Aitken in a discussion about the series Science and Philosophy in the Indian Buddhist Classics series. The two pay special attention to the newest and last volume in the series, Volume 4: Philosophical Topics. Jinpa reads select passages and provides commentary and explanations from the book as well as answers questions from the audience. 
They also discuss: 
Illusion vs like an illusion;

Conventional truth and conventional existence ;

How to keep your practice fresh;

Difficulties with translating and terminology from Tibetan to English;

and more!
Video featured in this episode:
Science and Philosophy in the Indian Buddhist Classics Trailer


Remember to subscribe to the Wisdom Podcast for more great conversations on Buddhism, meditation, and mindfulness. And please give us a 5-star rating in Apple Podcasts if you enjoy our show—it's a great support to us and it helps other people find the podcast. Thank you!