Alejandro Chaoul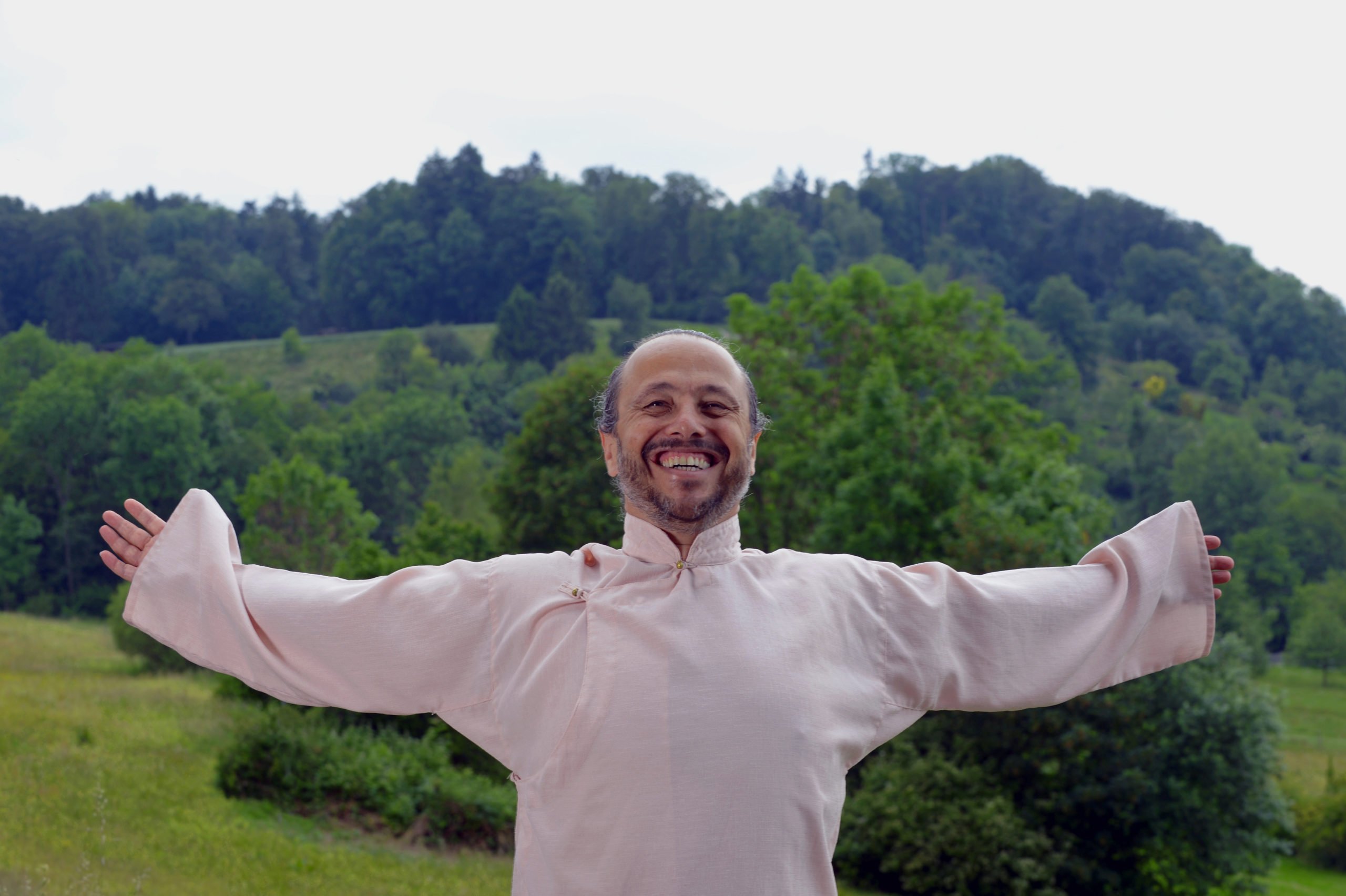 Dr. Alejandro Chaoul is a senior teacher at The 3 Doors, an international organization founded by Tenzin Wangyal Rinpoche with the goal of transforming lives through meditation. He has studied Tibetan yoga for thirty years with the Bön tradition's greatest masters, including the late H. H. Lungtok Tenpai Nyima, Yongdzin Tenzin Namdak, and Tenzin Wangyal Rinpoche, having trained in Triten Norbutse Monastery in Nepal and Menri Monastery in India. He completed the seven-year training at Ligmincha International and received his PhD in Tibetan Religions from Rice University. Dr. Chaoul is the founding director of the Mind, Body, Spirit Institute at The Jung Center of Houston. He is the author of Chöd Practice in the Bon Tradition and Tibetan Yoga for Health and Well-Being. 
Books, Courses & Podcasts
Tibetan Yoga
Discover ancient Tibetan yogic practices that integrate body, breath, and mind on the journey to personal cultivation and enlightenment.
Tibetan Yoga offers accessible instructions for performing the ancient yogic techniques of Tibet's Bön religion. This is Tibetan yoga, or trul khor, a deeply authentic yogic practice. Drawing on thirty years of training with Bön's most senior masters as well as advanced academic study, Dr. Alejandro Chaoul offers expert guidance on practices that were first developed by Bön masters over a millennia ago, framing them according to the needs of contemporary yoga practitioners and meditators.
No matter their level of experience, dedicated practitioners of Tibetan yoga will discover their ability to clear away obstacles and give rise to meditative states of mind. In Tibetan Yoga, you'll learn what it means to practice for the benefit of all beings and to experience your body as a mandala, from center to periphery. These movements help you live in a more interconnected mind-breath-body experience, with benefits including better focus, stress reduction, the elimination of intrusive thoughts, better sleep, and general well-being.
"Alejandro Chaoul offers the gift of his lifelong passion for studying the ancient tradition of Tibetan Yoga so that we may all benefit from these practices. Whether you are looking to heal your heart, body, or mind, this book sets forth a clear path to aid in your journey toward wholeness."
—Sharon Salzberg, author of Lovingkindness and Real Change
Save 20% on the Tibetan Yoga online course when you buy this book! Your discount code is at the end of the book.