Malcolm Smith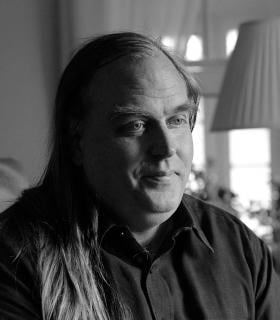 Malcolm Smith has been a student of the Great Perfection teachings since 1992. His main Dzogchen teachers are Chogyal Namkhai Norbu and the late Kunzang Dechen Lingpa. He is a veteran of a traditional three-year solitary Tibetan Buddhist retreat, a published translator of Tibetan Buddhist texts, and was awarded the Acharya degree by the Sakya Institute in 2004. He graduated in 2009 from Shang Shung Institute's School of Tibetan Medicine. He has worked on translations for renowned lamas since 1992, including His Holiness Sakya Trizin, Kyabgön Phakchok Rinpoche, Kunzang Dechen Lingpa,  Khenpo Migmar Tseten, Tulku Dakpa Rinpoche, Khenchen Konchog Gyaltsen Rinpoche and many others. 
Books, Courses & Podcasts
Buddhahood in This Life
Now available for the first time in English, Buddhahood in This Life presents the Great Commentary of Vimalamitra—one of the earliest and most influential texts in the Dzogchen tradition of Tibetan Buddhism. It explores the theory and practice of the Great Perfection tradition in detail, shows how Dzogchen meditation relates to the entirety of the Buddhist path, and outlines how we can understand buddhahood—and even achieve it in our lifetime.
This essential text includes topics such as:
How delusion arises
The pathway of pristine consciousness
How buddhahood is present in the body
and more.
Translator Malcolm Smith includes an overview, analysis and clarification for all topics. Buddhahood in This Life covers fine details of Dzogchen meditation, including profound "secret instructions" rarely discussed in most meditation manuals. This text is essential for any serious student of the Great Perfection.
The Self-Arisen Vidya Tantra (vol 1) and The Self-Liberated Vidya Tantra (vol 2)
"If one knows the Self-Arisen Vidya Tantra, the Self-Liberated Vidya Tantra, and the Tantra Without Syllables, one will have command over the general meaning of the tantras, like a king who has command over his subjects."—Treasury of the Supreme Vehicle
The eleventh-century Seventeen Tantras are the most important texts in the Tibetan Buddhist tradition of the Great Perfection. This boxed set provides two luminous translations. The first is the only complete English translation of the Self-Arisen Vidyā Tantra, which is the major commentary tantra on all aspects of the doctrine of the Great Perfection. The second, the Self-Liberated Vidyā Tantra, outlines the structure of Dzogchen tantras in general and also provides a detailed outline of the Self-Arisen Vidyā Tantra.
Malcolm Smith also offers a comprehensive introduction and two vital appendices: (1) a brief historical account and survey of the Seventeen Tantras and (2) an examination of the themes of the Seventeen Tantras, translated from the commentary to the String of Pearls Tantra. This is vital reading for any student of Dzogchen.