Roger Jackson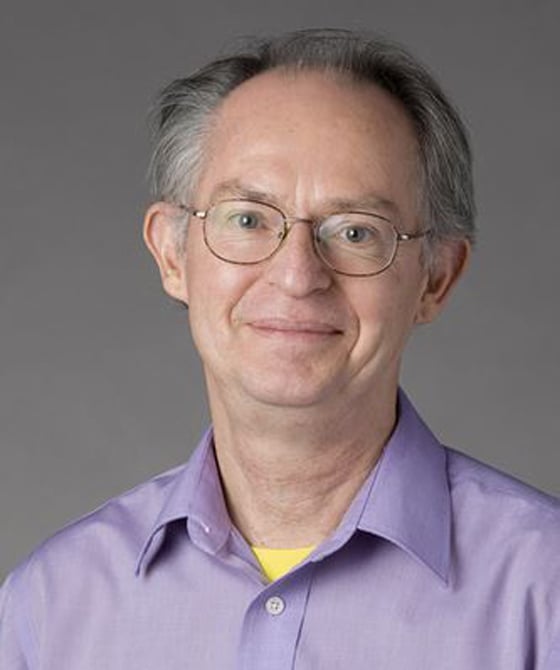 Roger R. Jackson is the author of the Studies in Indian and Tibetan Buddhism series book Mind Seeing Mind. He is the John W. Nason Professor of Asian Studies and Religion, Emeritus, at Carleton College in Minnesota and visiting  professor of Buddhist Studies at Maitripa College in Portland, OR. He has published many articles on the philosophy, ritual, meditative practices, and poetry of Indian, Tibetan Buddhism, and modern Buddhism, and has written or co-edited ten books, including Is Enlightenment Possible?, Tibetan Literature, Buddhist Theology, Tantric Treasures, Mind Seeing Mind: Mahāmudrā and the Geluk Tradition of Tibetan Buddhism, and, most recently, Rebirth: A Guide to Mind, Karma, and Cosmos in the Buddhist World. He is a past editor of the Journal of the International Association of Buddhist Studies and the Indian International Journal of Buddhist Studies.
Books, Courses & Podcasts
The Crystal Mirror of Philosophical Systems
The Crystal Mirror of Philosophical Systems, by Thuken Losang Chökyi Nyima (1737–1802), is arguably the widest-ranging account of religious philosophies ever written in pre-modern Tibet. Like most Tibetan texts on philosophical systems, this work covers the major schools of India, both Buddhist and non-Buddhist, but then goes on to discuss in detail the entire range of Tibetan traditions as well, with separate chapters on the Nyingma, Kadam, Kagyü, Shijé, Sakya, Jonang, Geluk, and Bön schools. Not resting there, Thuken goes on to describe the major traditions of China—Confucian, Daoist, and the multiple varieties of Buddhist—as well as those of Mongolia, Khotan, and even Shambhala. The Crystal Mirror of Philosophical Systems is unusual, too, in its concern not just to describe and analyze doctrines, but to trace the historical development of the various traditions. The Crystal Mirror of Philosophical Systems is an eloquent and erudite presentation exploring the religious history and philosophical systems of an array of Asian Cultures—and offering evidence that the serious and sympathetic study of the history of religions has not been a monopoly of Western scholarship.
Mind Seeing Mind
Winner of the 2020 Toshihide Numata Book Award in Buddhism.
A definitive study of one of the most important practice lineages in Tibetan Buddhism, with translations of its key texts.
Mahāmudrā, the "great seal," refers to the ultimate nature of mind and reality, to a meditative practice for realizing that ultimate reality, and to the final fruition of buddhahood. It is especially prominent in the Kagyü tradition of Tibetan Buddhism, so it sometimes comes as a surprise that mahāmudrā has played an important role in the Geluk school, where it is part of a special transmission received in a vision by the tradition's founder, Tsongkhapa. Mahāmudrā is a significant component of Geluk ritual and meditative life, widely studied and taught by contemporary masters such as the Dalai Lama.
Roger Jackson's Mind Seeing Mind offers us both a definitive scholarly study of the history, texts, and doctrines of Geluk mahāmudrā and masterful translations of its seminal texts. It provides a skillful survey of the Indian sources of the teaching, illuminates the place of mahāmudrā among Tibetan Buddhist schools, and details the history and major textual sources of Geluk mahāmudrā. Jackson also addresses critical questions, such as the relation between Geluk and Kagyü mahāmudrā, and places mahāmudrā in the context of contemporary religious studies. The translation portion of Mind Seeing Mind includes ten texts on mahāmudrā history, ritual, and practice.
Mind Seeing Mind adds considerably to our understanding of Tibetan Buddhist spirituality and shows how mahāmudrā came to be woven throughout the fabric of the Geluk tradition.
Learn more about the Studies in Indian and Tibetan Buddhism series.