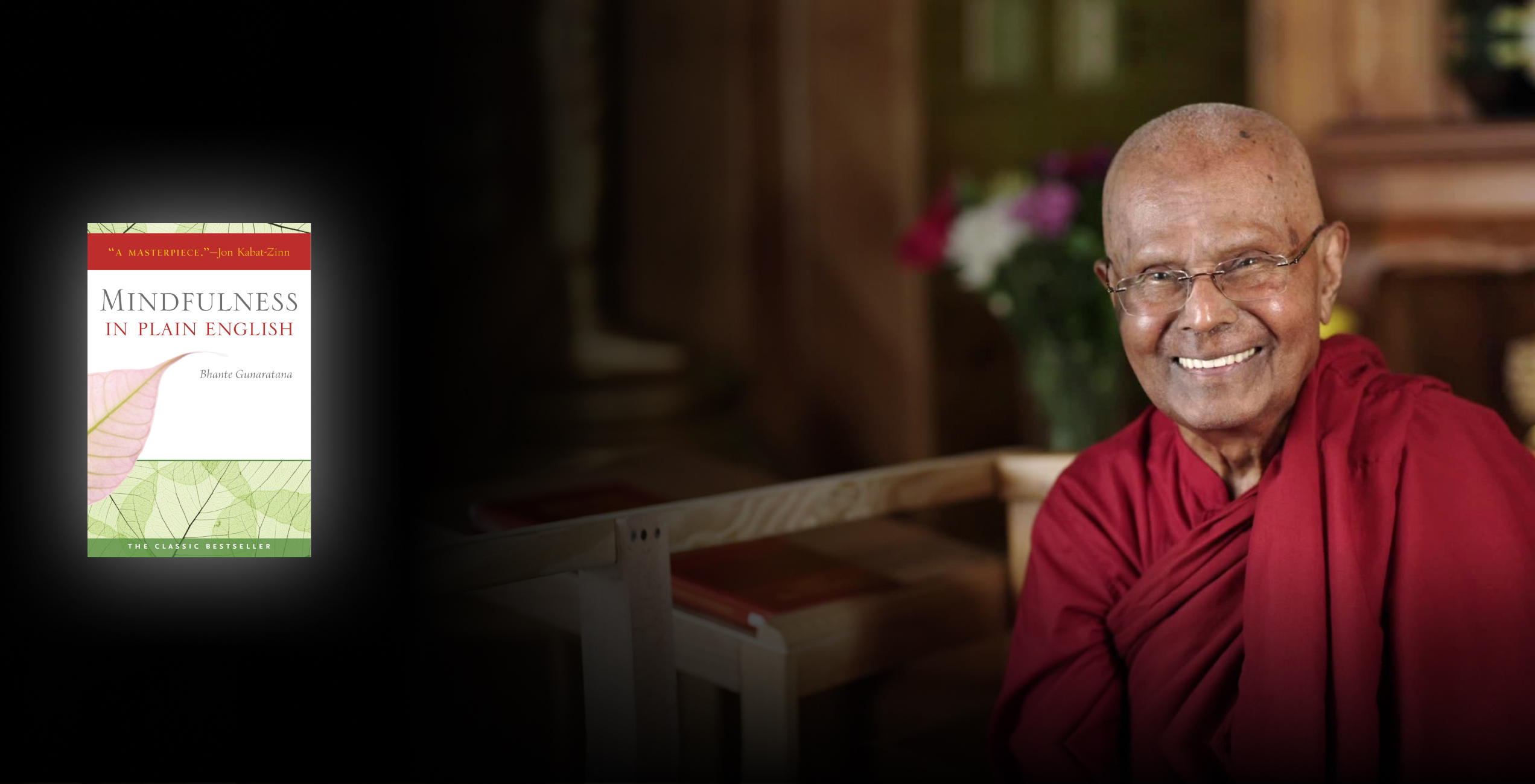 The Wisdom Academy Presents
Mindfulness in Plain English
An online course with Bhante Gunaratana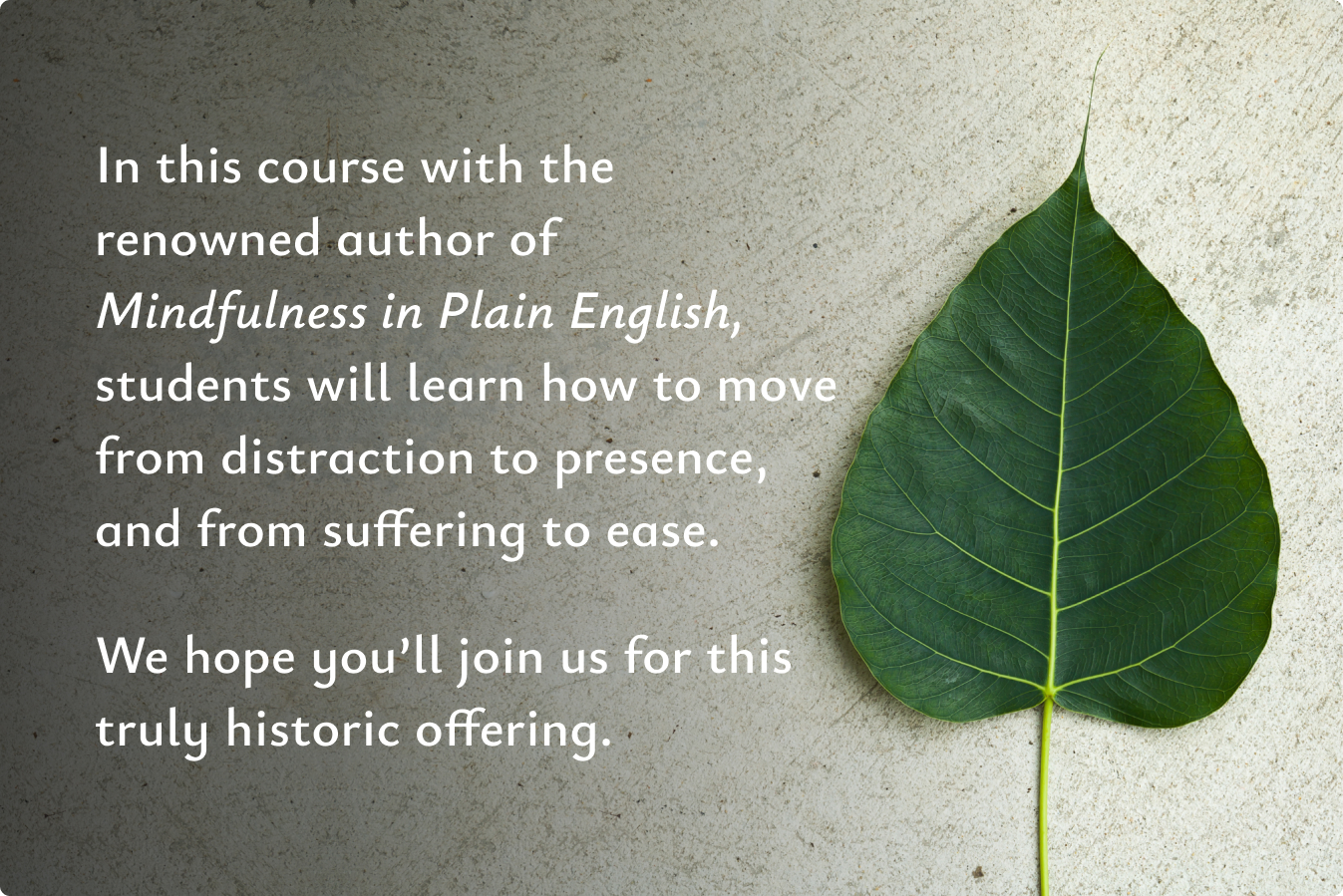 Journey into mindfulness with the master: Bhante Gunaratana (known affectionately as Bhante G), author of Mindfulness in Plain English, a bestseller and #1 on The New York Times's list of recommended meditation books.
This course provides a comprehensive exploration of mindfulness, including topics such as how we can motivate ourselves to meditate, how to understand suffering, how to see impermanence, how mindfulness leads to true happiness, and much more.
Students will learn how to move from distraction to presence, and from suffering to ease, as they develop their practice under Bhante G's guidance. We hope you'll join us for this truly historic offering.
Tuition: $297 USD
*This course is not included in the Holiday Sale.
When you enroll in this course you agree to our terms of use. Enrolled students have lifetime access to course materials. Wisdom is a 501(c)(3) nonprofit. Your tuition supports the creation of more courses like this one. Thank you! For more about our terms, please see the Wisdom Academy FAQ.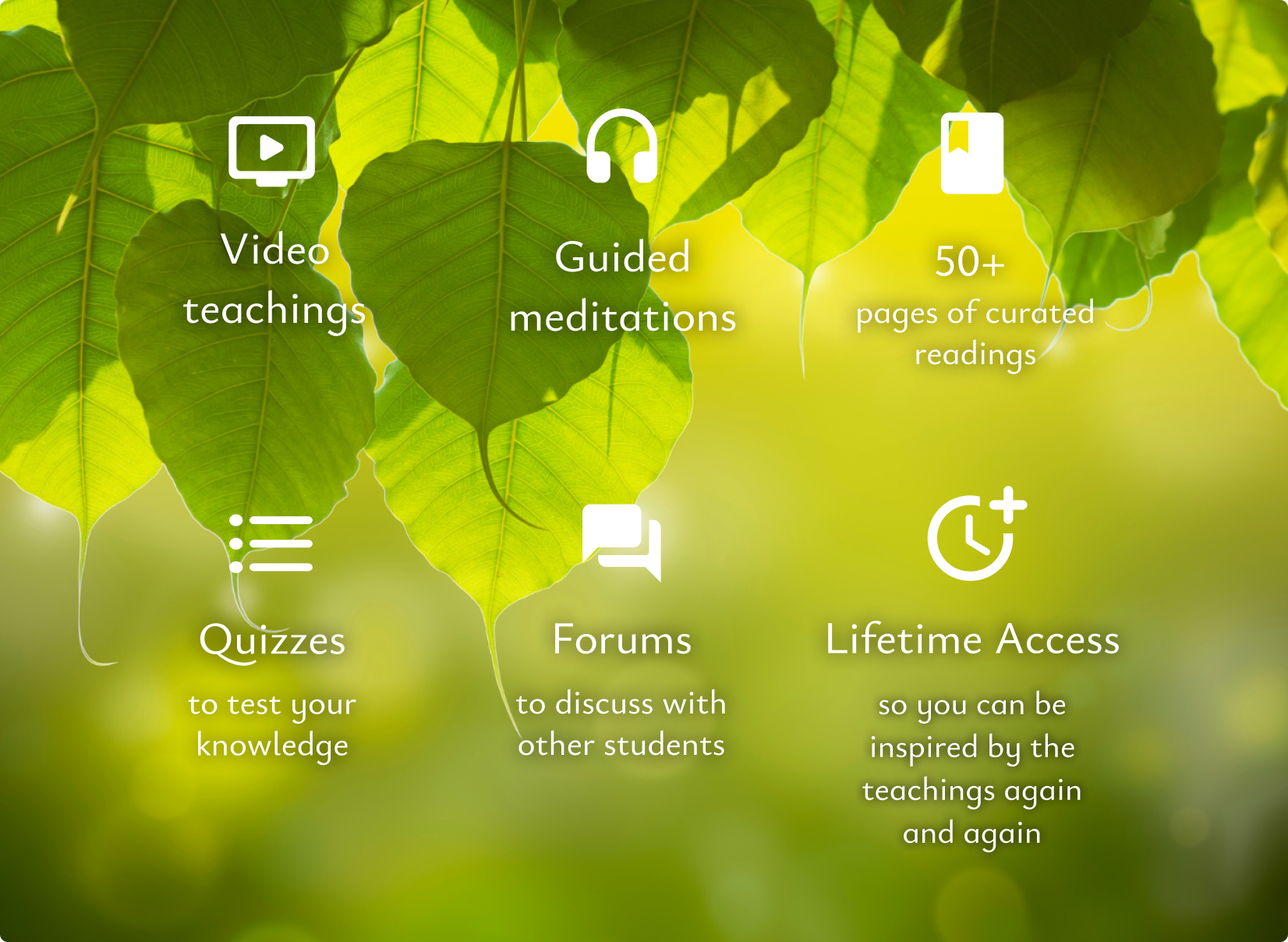 Born in 1927 and a lifelong practitioner of meditation, Bhante Gunaratana is truly a living legend.
In the course, he provides timeless and deeply authentic guidance on many aspects of mindfulness practice. His teachings are incredibly rich and nuanced as they have emerged from over 80 years of dedicated practice and many decades of teaching. He possesses an understanding of, and insight into, mindfulness practice that is truly unmatched.
*This course is not included in the Holiday Sale.
• How much does it cost? Tuition is $297 USD. For this fee, you get lifetime access to materials and you help support Wisdom's nonprofit mission. Thank you!
• When does the course run? The first lesson is planned to be released on January 12, 2023 and the 7th and final lesson will be released February 23, 2024.
• Are there any live components? No, besides the ongoing forum discussions.
• Will I lose access? No, you will retain access even after the last lesson has been released, so you can return to the teachings whenever you like!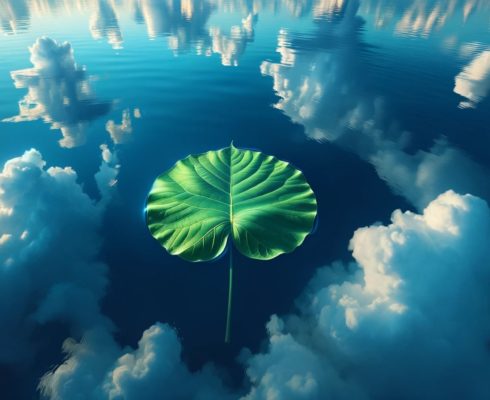 Lesson 1: Identifying the True Meaning of Meditation
Bhante G (Bhante Gunaratana) introduces the course and addresses several key questions around the meaning of meditation (bhāvanā) and how to develop the proper motivation to engage in meditative practice. You'll learn how meditation can transform your inner world and bring a welcome sense of peace and simplicity to your life.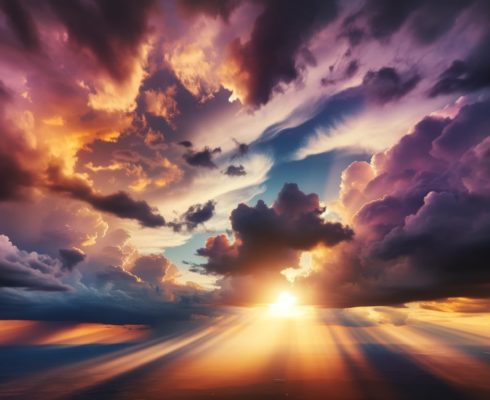 Lesson 2: Overcoming Distraction
Bhante G discusses the ultimate goals of meditation and the complex tasks of overcoming distraction and ignorance. He also outlines how to remedy mental wandering and "unite the mind with the present moment." You'll learn how ignorance yields suffering and how to begin reversing that process by using mindfulness to anchor the mind on the breath.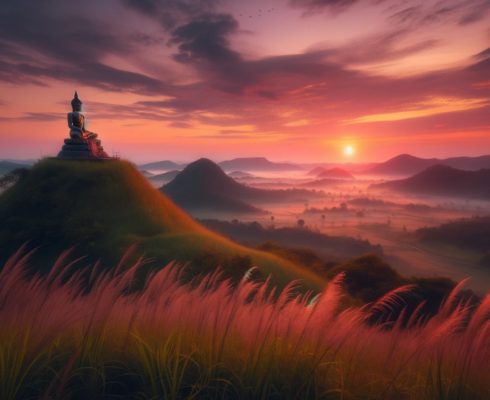 Lesson 3: Orienting the Body and Mind in Meditation
Bhante G provides an extensive overview of how to adopt and maintain a conducive bodily posture and prepare the mind for a meditation session. You'll learn strategies for avoiding obstacles such as physical discomfort and mental tension, anxiety, distraction, overexcitement, and dullness. You'll also discover how meditations on impermanence and the four sublime mental states (brahmavihara) can further complement your practice.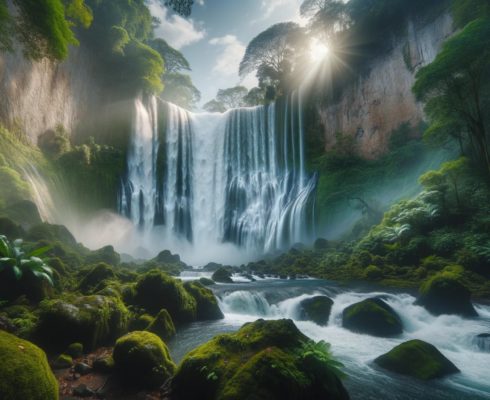 Lesson 4: Managing Energy Levels as a Practitioner
Bhante G draws on the importance of a daily practice and emphasizes the role of motivational energy or enthusiasm in achieving optimal spiritual results. Delineating excessive and inadequate levels of effort, he sketches out what a balanced approach to taming the mind might look like. You'll learn helpful tips for maintaining mindful focus throughout the day without succumbing to exhaustion or confusion.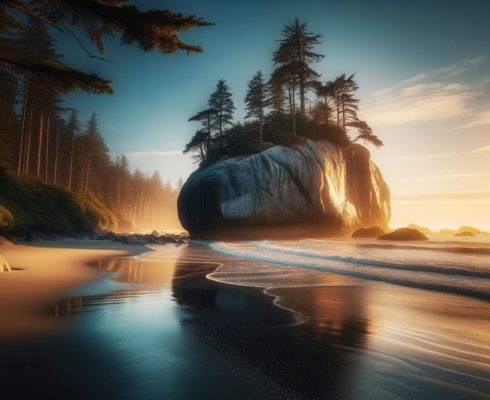 Lesson 5: Addressing Obstacles to Practice
Bhante G teaches us how to apply direct antidotes to a range of mental states that are discordant with effective meditation, such as sleepiness, boredom, desire, and physical pain. He carefully distinguishes pain from suffering, explaining how only the former is ultimately inevitable. You'll learn practical ways to keep your mind on track when encountering challenges in the course of your meditation session.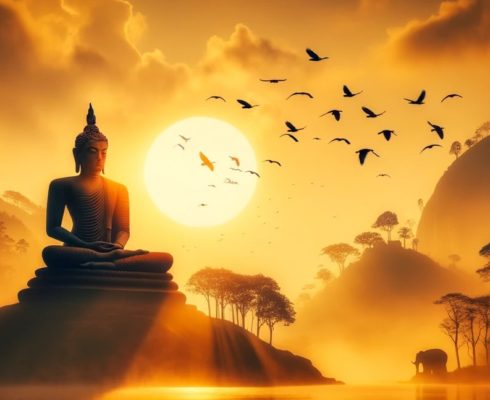 Lesson 6: Differentiating Mindfulness from Meditation
Bhante G identifies mindfulness (sati) as just one of many forms of meditation. He explains its key role—alongside clear comprehension (saṃprajanya)—in maintaining awareness of what's happening at any given moment, without distortion. You'll learn about the four foundations of mindfulness and how mindfulness can help us develop both a healthier sense of conventional self and a better understanding of the Buddhist notion of ultimate "selflessness."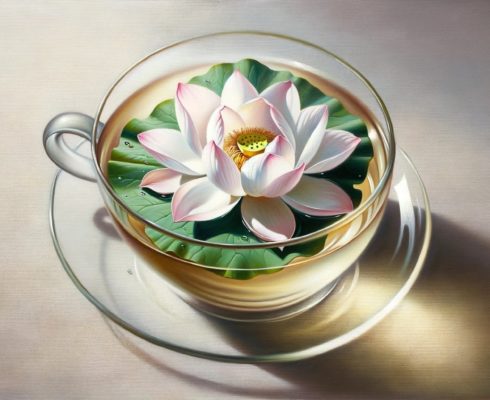 Lesson 7: Cultivating Mindfulness in Daily Life
Bhante G summarizes the key takeaways from the course and zeroes in on practical strategies for the everyday application of mindfulness, such as walking meditation and mindful speech. He also offers useful advice on dealing with difficult people, excessive craving, and resentment. You'll learn how to create the conditions for greater inner peace and happiness in your day-to-day life.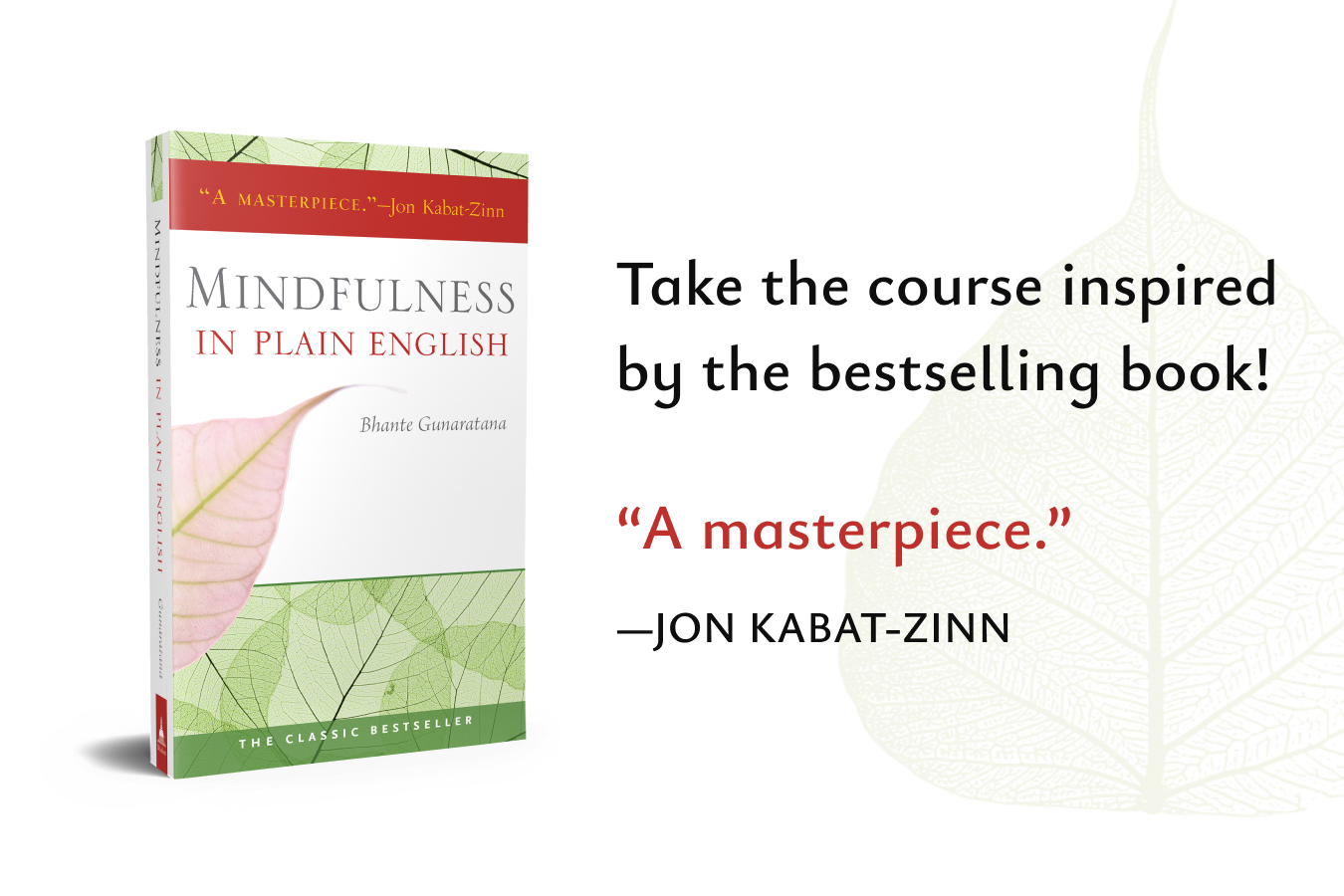 Benefits of taking this course include:
• The opportunity to hear teachings and profound insights from one of the greatest meditation masters of our time.
• Getting to hear Bhante G share essential insights about suffering and happiness, honed with over 80 years of practice.
• Receive Bhante G's guidance for developing loving-kindness, concentration, and other key practices.
• Hear Bhante G's advice for how we should hold the idea of self.
• And much more!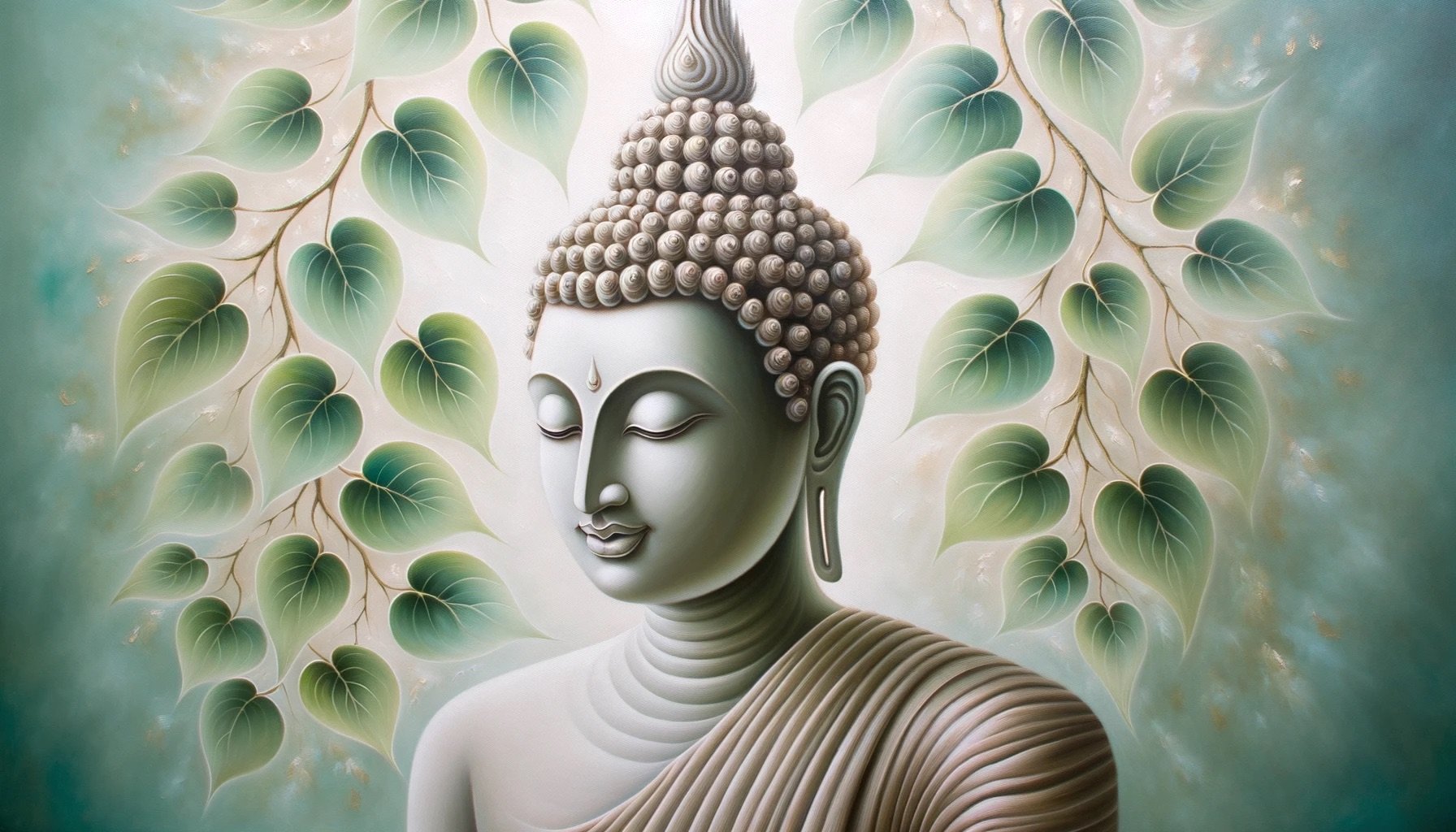 1. If you want to receive mindfulness instructions from one of its greatest masters.
2. If you want to learn how to develop a transformative conviction in your practice.
3. If you want to deeply see how to understand suffering and happiness on the path to awakening.
*This course is not included in the Holiday Sale.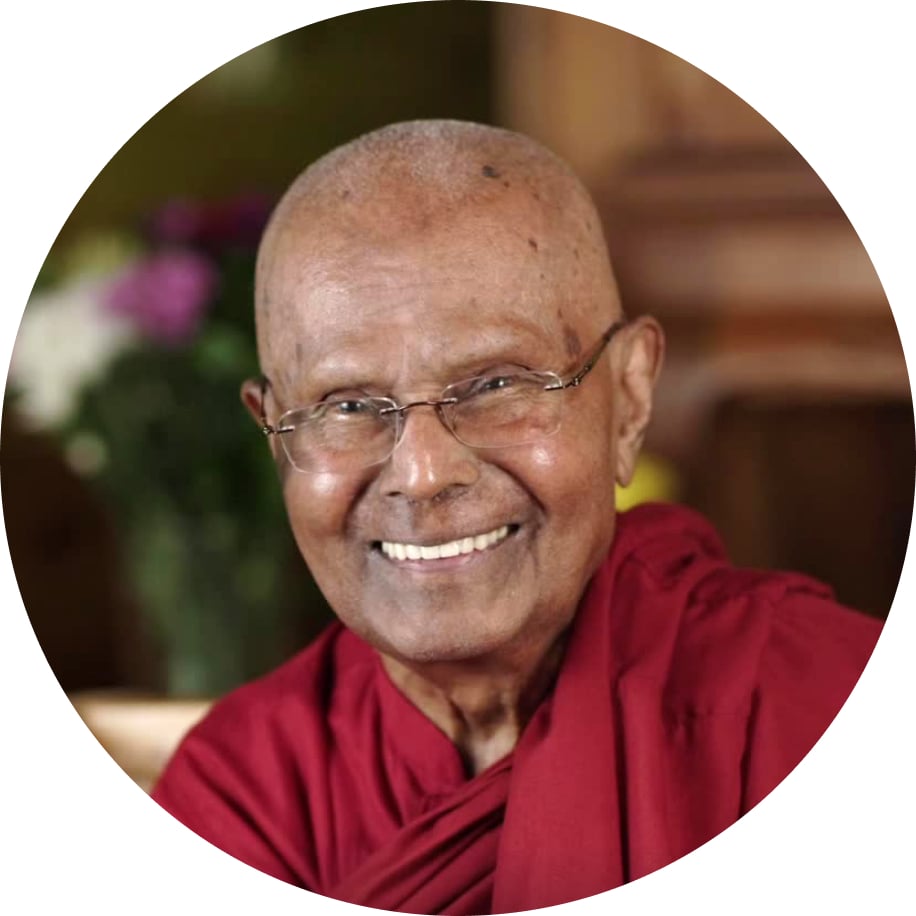 Bhante Henepola Gunaratana, affectionately called Bhante G by his students, is an internationally recognized author, meditation teacher, and beloved monk in the Theravadan tradition, and is the founding abbot of the Bhavana Society. Born in rural Sri Lanka, he has been a monk since age 12 and took full ordination at age 20 in 1947, before coming to the United States in 1968.
Prior to coming to the United States, he spent five years doing missionary work with the Harijanas (Untouchables) of India and ten years in Malaysia. He has taught in a number of settings, including the Buddhist Vihara of Washington D.C. where he served as president, the American University in Washington D.C. where he served as Buddhist chaplain and also earned a Ph.D. in philosophy, and at meditation centers worldwide. Bhante G has a strong scholarly background and lifelong commitment to dhamma. As such, he has written a number of books, including the now-classic meditation manual Mindfulness In Plain English and its companion Eight Mindful Steps to Happiness. Bhante G regularly leads retreats on vipassana, mindfulness, metta (loving-friendliness), concentration, and other topics at the Bhavana Society which he co-founded in 1985 out of a desire to teach meditation in an environment allowing for longer retreats and intense practice free from the trappings of a city vihara. He continues to teach in the direct, compassionate style that characterizes his books and articles. As a teacher, he is known for his emphasis both on samadhi and on metta as part of spiritual training.
In 1996, Bhante G received the title of Chief Sangha Nayaka Thera for North America. This acknowledged his status as highest-ranking monk of his sect in the United States and Canada.
Bhante G continues to write books and articles, lead retreats, and teach at the Bhavana Society.
The Wisdom Academy is the leading provider of high-quality online courses about Buddhism and meditation.
The Wisdom Academy was founded in 2016. Since then, we've grown to be the leader in online Buddhist learning, with over 45 courses and thousands of students enrolled.
In the Academy, dedicated students come together with beloved teachers to learn authentic philosophy and practices for awakening.
Our courses offer teachings on Dzogchen, shamatha, mahamudra, vipassana, mindfulness, jhana, and much more. The clear, progressive structure of the courses will support you in learning about the profound philosophy and practices of the Dharma. You'll discover the vivid and immediate ways that the teachings can create more ease, joy, and freedom in your daily life. Click here to learn more and explore our course catalog.
---