Jessica Pimentel: Tibetan Buddhism, Creativity, and the Work of the Imagination (#95)
Posted
For this episode of the Wisdom Podcast, host Daniel Aitken interviews American actress and musician Jessica Pimentel. Jessica is best known for her role as Maria Ruiz on the hit Netflix series Orange is the New Black. She is also a practitioner within the Geluk tradition of Tibetan Buddhism and studied under the former abbot of Sera Mey Monastery, H.E. Sermey Khensur Rinpoche Lobsang Tharchin.
Throughout her youth, Jessica grew up in a Christian household but also held a deep interest in learning about other traditions as a means to expand her spirituality. You'll hear her describe the moment she learned about the twelve links of dependent origination, a concept which immediately resonated with her and motivated her to search for a Buddhist teacher. As a teenager in New York in the 1990s, she was able to explore many different traditions before feeling a profound and instantaneous connection with Khen Rinpoche and the Tibetan tradition.
You'll also hear Jessica discuss the integration of her creative pursuits with her Buddhist practice and how she is able to use her public platform to spread the Dharma. She notes that stepping into the character roles she plays requires a similar type of concentration and imagination as some Buddhist practices, especially regarding the practice of exchanging self and other. You may be surprised to hear that Jessica is also the lead singer of a metal band called Alekine's Gun. She describes how music is also a spiritual practice for her, and how she includes Buddhist concepts in her lyrics as well as a particular kind of wrathful energy in her performances to break down notions of what a "typical Buddhist" is and should be.
About the Interviewee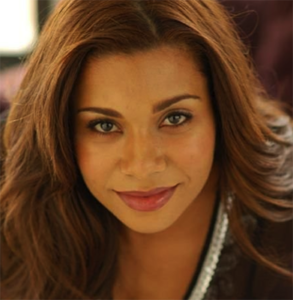 Jessica Pimentel is a practitioner of Tibetan Buddhism in the Gelugpa tradition and studied under the former abbot of Sera Mey Monastery, H.E. Sermey Khensur Rinpoche Lobsang Tharchin. She is also a graduate of the High School for the Performing Arts in New York City and the prestigious American Academy of Dramatic Arts in New York City, where she was a member of the professional acting company. She has traveled around the United States and Japan as both a classical violinist and lead singer of metal band Alekhine's Gun. She was in the American Stage production of the Pulitzer prize winning play Anna in the Tropics and in the Shakespeare Theater's production of a A Very Old Man With Enormous Wings adapted by Nilo Cruz.