Norman Fischer: A Poet's Path to Awakening
Posted
For this episode of the Wisdom Podcast, host Daniel Aitken speaks with Norman Fischer, American poet, writer, and Soto Zen priest. Norman is the author of many popular books including his most recent publication, The World Could Be Otherwise: Imagination and the Bodhisattva Path. In this fascinating conversation, you'll hear Norman share stories from his own spiritual journey—from aspiring young poet living in the woods of Northern California, to meditation teacher and celebrated writer. Norman talks about how early encounters with death predisposed him to religious and philosophical inquiry, and how reading the existentialists would pave the way for a fascination with Zen. You'll also hear Norman discuss the topic of doubt. Rather than providing faith or certainty, Buddhism for Norman provides a path—a set of questions in which we discover what life is and who we are. Lastly, Norman talks about what it means to be a teacher of the Dharma, as well as his own relationship to himself as a teacher of Buddhism.
About the Interviewee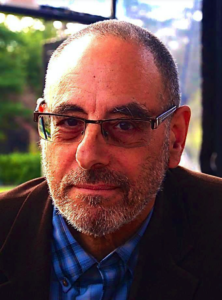 Norman Fischer is a poet, author, and Zen Buddhist teacher and priest. A graduate of the Iowa Writer's Workshop, he has been publishing poetry since 1979. He is the author of seventeen books of poetry, six books of prose on Zen and religion, as well as numerous articles and essays. His most recent publication is The World Could Be Otherwise: Imagination and the Bodhisattva Path. He is also author of Experience: Thinking, Writing, Language, and Religion, a collection of essays about experimental writing as spiritual practice.
Norman has been a Zen Buddhist priest for nearly thirty years. He served as abbot for the San Francisco Zen Center from 1995 to 2000. He is the spiritual director of the Everyday Zen Foundation, an organization dedicated to adapting Zen Buddhist teachings to Western culture, which he founded in 2001. One of the most highly respected contemporary Zen teachers in America, his Zen teaching is known for its eclecticism, openness, warmth, and common sense, and for his willingness to let go of everything, including Zen.
Bio and images courtesy of Norman Fischer.