Demi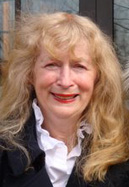 Demi is the award-winning author and illustrator of over 130 bestselling children's books, including The Empty Pot, Jesus, Buddha, The Dalai Lama, One Grain of Rice, The Boy Who Painted Dragons, and The Legend of Saint Nicholas. For Wisdom Tales Press, she has written and illustrated Saint Francis of Assisi and The Fantastic Adventures of Krishna and illustrated The Conference of the Birds (retold by Alexis York Lumbard), The Pandas and Their Chopsticks: and Other Animal Stories, Mahavira: The Hero of Nonviolence by Dr. Manoj Jain, and a children's biography of Abraham Lincoln titled President Lincoln: From Log Cabin to White House. Demi's most recent books for Wisdom Tales are Gifts of Our Lady of Guadalupe: Patroness of Latin America, and Talking to God: Prayers for Children from the World's Religions. Her latest, Hildegard of Bingen: Scientist, Composer, Healer & Saint, is another glowing picture-book for children, this time about a multitalented woman who was a mystic, abbess, scientist, doctor, composer, author, linguist, and artist, whose influence has extended throughout the centuries since her death.
Demi's books have sold over half a million copies and her work has been appreciated by many diverse people across the globe, such as the Dalai Lama and the Pope. The Empty Pot, her best-selling title, was selected by former First Lady Barbara Bush as one of the books to be read on the ABC Radio Network Program Mrs. Bush's Story Time, sponsored by the Children's Literacy Initiative. Demi's book Gandhi was named a New York Times Best Illustrated Book and received an Oppenheim Toy Portfolio Platinum Award.
Books, Courses & Podcasts
The Illustrated Lotus Sutra
The Lotus Sutra is regarded as one of the world's great religious scriptures and most influential texts. It's a seminal work in the development of Buddhism throughout East Asia and, by extension, in the development of Mahayana Buddhism throughout the world. Taking place in a vast and fantastical cosmic setting, the Lotus Sutra places emphasis on skillfully doing whatever is needed to serve and compassionately care for others, on breaking down distinctions between the fully enlightened buddha and the bodhisattva who vows to postpone salvation until all beings may share it, and especially on each and every being's innate capacity to become a buddha.
This illustrated edition features more than 110 full-page and two-page illustrations by a world-renowned and award-winning artist, and brings the fantastical and image-filled world of the Lotus Sutra vividly to life. Demi's illustrations are both classical and contemporary in feel, perfectly complementing Reeves's masterful and modern translation.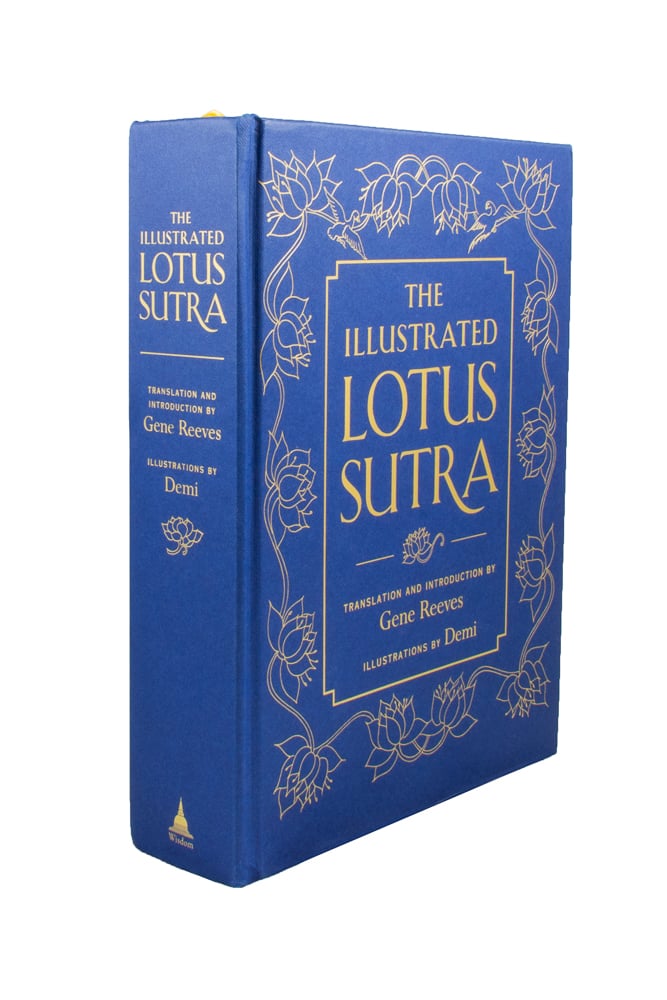 I See You, Buddha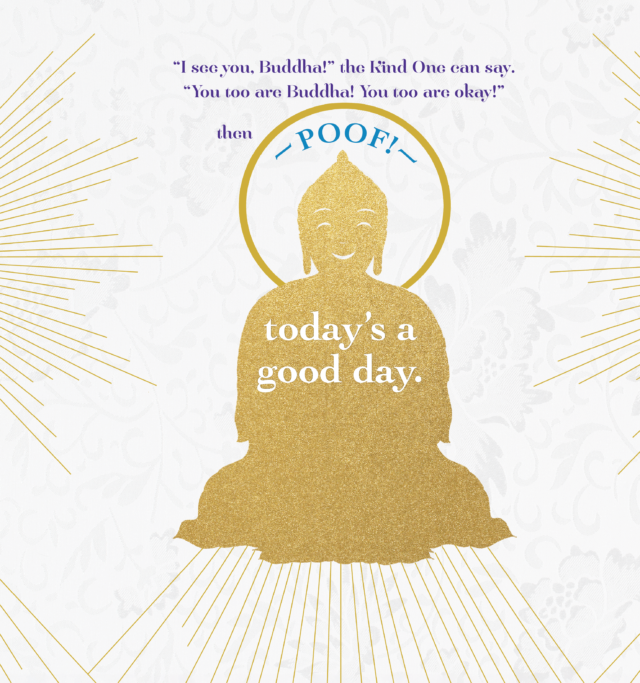 An instant classic, this book will help children (and their parents) learn patience and to see the good in everyone—including themselves! It will also help children meet difficult circumstances, such as being sick, doing chores, and not getting everything they want—and help them overcome low self-esteem and negative self-talk.
I See You, Buddha is based on a chapter in the Lotus Sutra, one of the most influential Buddhist texts worldwide—a classical scripture that has inspired a whole genre of works, especially in Japan, known as Lotus Literature. The Lotus Sutra teaches the way of the bodhisattva—a being engaged in compassionate, enlightened activity in the service of all—by offering examples of what this activity might look like in the world. One such model in the text is Bodhisattva Never Disrespectful (or Never Disparaging), who, despite troubling encounters with and even harsh treatment from others, bows down respectfully to everyone, recognizing their Buddha nature and honoring their own journeys along the bodhisattva path to enlightenment—whether they know they're future buddhas or not!
Listen to author Josh Bartok as he reads I See You, Buddha in this video reading.