Rafe Martin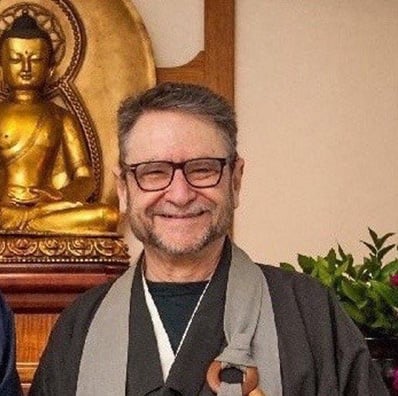 Rafe Martin is the author of over twenty award-winning books for adults, children, and young adults. He is also a lay Zen teacher in the Harada-Yasutani koan line and founding teacher of Endless Path Zendo, Rochester, NY. A personal disciple of Roshi Philip Kapleau (Three Pillars of Zen) and the editor of Roshi Kapleau's final two books, he later trained with Robert Aitken Roshi, completing the Diamond Sangha koan curriculum and receiving inka (authorization to teach) from Danan Henry Roshi, a Kapleau lineage teacher and a Diamond Sangha (Aitken line) Dharma Master. Rafe's books have been cited in Time, Newsweek, The New York Times, and USA Today. He is the recipient of the Empire State Award for his body of work, as well as multiple ALA Notable Book Awards and Storytelling World Awards. He has spoken at such events and places as the Joseph Campbell Foundation Festival of Myth and Story, The American Museum of Natural History, The Freer Gallery/Smithsonian, the National Storytelling Festival and International Storytelling Institute, the American Library Association Annual Conference, The American Booksellers Annual Conference, many Zen and Dharma Centers around the country, and numerous literary and storytelling festivals. His writings have appeared in Buddhadharma, Tricycle, Lion's Roar, The Sun, Zen Bow, Inquiring Mind, Parabola, and other journals of note.
www.endlesspathzendo.org and www.rafemartin.com
Books, Courses & Podcasts
The Banyan Deer
An Elephant Journal "Best Reads of 2010" selection.
This inspiring tale reminds us that no one can be truly at peace unless all beings have a chance for peace, freedom, and happiness. The Banyan Deer is a wonderful, heart-warming gift for anyone who loves a great story. This beautiful hardcover edition will delight both adults and children alike.
Before Buddha Was Buddha
In the lifetimes before he was Siddhartha Gautama, Shakyamuni Buddha was many things: a gardener, a robber, a monkey—and even an ogre.
Yet even then, amid struggles and shortcomings, he was also just like us—as we see in this enchanting book from Buddhist teacher and master storyteller Rafe Martin. Martin starts with brisk retellings of jatakas—the ancient stories of the Buddha's past lives—then uses them to reveal what it means to be truly human.
The Brave Little Parrot
How can you save a burning forest with just sprinkles of water? This timeless Buddhist tale may just have the answer!
In this ancient tale of one of the Buddha's past lives, the Buddha is born as a little gray parrot who takes it upon herself to save her beloved forest home from a raging fire.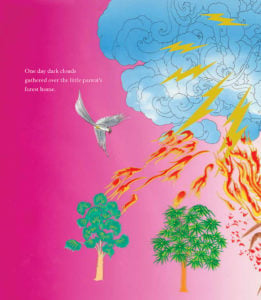 Even though she can only sprinkle drops of water onto the blaze . . .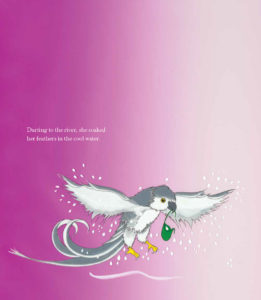 . . . her perseverance, courage, and compassion change everything, eventually saving the forest in an unexpected way.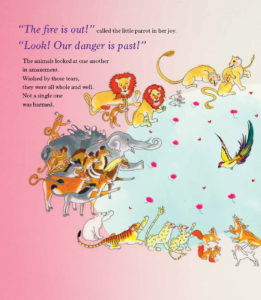 Zen teacher and acclaimed storyteller Rafe Martin is joined by the award-winning illustrator Demi to render this centuries-old classic into a beautiful and timeless tale that will inspire all of us to find our own bravery and to act selflessly for the benefit of all.