Sarah Harding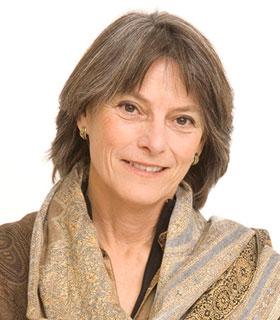 Sarah Harding has been studying and practicing Buddhism since 1974, and has been teaching and translating since completing a three-year retreat in 1980 under the guidance of Kyabjé Kalu Rinpoché. She was associate professor at Naropa University for twenty-five years in Boulder, Colorado, where she currently resides, and has been a fellow of the Tsadra Foundation since 2000. She specializes in literature with a focus on tantric practice. Her publications include Creation and Completion; The Treasury of Knowledge: Esoteric Instructions; Niguma, Lady of Illusion; and two volumes on Chö and Shijé from The Treasury of Precious Instructions.
Books, Courses & Podcasts
Creation and Completion
Creation and Completion represents some of the most profound teachings of Jamgön Kongtrul (1813-99), one of the true spiritual and literary giants of Tibetan history. Though brief, it offers a lifetime of advice for all who wish to engage in-and deepen-the practice of tantric Buddhist meditation.
The original text, beautifully translated and introduced by Sarah Harding, is further brought to life by an in-depth commentary by the contemporary master Thrangu Rinpoche. Key Tibetan Buddhist fundamentals are quickly made clear, so that the reader may confidently enter into tantra's oft-misunderstood "creation" and "completion" stages.
In the creation stage, practitioners visualize themselves in the form of buddhas and other enlightened beings in order to break down their ordinary concepts of themselves and the world around them. This meditation practice prepares the mind for engaging in the completion stage, where one has a direct encounter with the ultimate nature of mind and reality.
Four Tibetan Lineages
The newest translation from master translator Sarah Harding.
Drawing primarily from the Pacification, Severance, Shangpa Kagyü, and Bodongpa traditions, Four Tibetan Lineages presents some of Tibet's most transformative yet lesser-known teachings on meditative practice. Most works in this volume are drawn from a Tibetan anthology known as the Treasury of Precious Instructions compiled by Jamgön Kongtrul Lodrö Thayé (1813–1900). A vast preservation project, this anthology reflects Kongtrul's attempt to rescue rare teachings from disappearing. By foregrounding the teachings of masters like Khedrup Khyungpo Naljor (d. 1135), Dampa Sangyé (d. 1117), Machik Labdrön (1031/55–1126/50), Jonang Tāranātha (1575–1634), and Jamyang Khyentsé Wangpo (1820–92), this volume extends Jamgön Kongtrul's preservation efforts into the modern world.
Learn more about the Library of Tibetan Classics
Learn about becoming a benefactor of the Library of Tibetan Classics
Ornament of Dakpo Kagyü Thought
The Mahāmudrā Aspiration Prayer is one of the most brilliant and popular compositions on mahāmudrā. Written in easygoing nine-meter verse, this heartfelt prayer by Rangjung Dorjé lends itself to chanting and ritualized group prayer and is at the same time intricately organized into the most profound and thorough exposition of mahāmudrā, the pinnacle of practice in the Kagyü school of Tibetan Buddhism. The commentary on the prayer by Mendong Tsampa Rinpoché brilliantly illuminates its subtleties, making it even more accessible for the reader, and students and teachers alike will appreciate the inclusion of the Tibetan script on facing pages of the prayer and commentary.
This is a text for encouraging study, for inspiring practice, and for the awakening of the world.