"Illustrates the quiet dignity of this ancient culture and passes on some of its wisdom to Western parents."—San Francisco Peninsula Parent
THE TIBETAN ART OF PARENTING
From Before Conception through Early Childhood
This is an inspiring and practical introduction for parents, health workers, policy makers, educators, spiritual students, and others to an integrated system of health care that includes body, emotions, mind, spirit, relationships, and environment. An invaluable guide for anyone interested in anything from holistic healthcare to the myths, legends, and child-rearing practices of the Tibetan people.
book information
Paperback
256 pages, 6.00 x 9.00 inches
$16.95
ISBN 9780861715794
about the author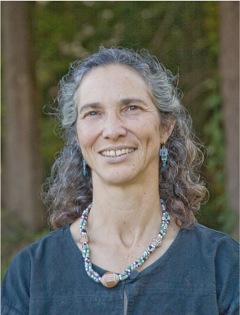 Edie Farwell is Executive Director of the Sustainability Leaders Network. She strives to accelerate the shift to economic, social and environmental sustainability by increasing the effectiveness of well-positioned sustainability leaders from the business, non-profit, government and philanthropy sectors. Her network represents a diversity of fields, including indigenous rights,Tibetan wisdom, renewable energy, climate, water, forestry, sustainable agriculture and land management, poverty eradication, social entrepreneurship, corporate social responsibility, media for social change, youth, gender equity and marine ecology. From 2002 to 2010, Farwell served as the founding director of the Donella Meadows Leadership Fellows Program of the Sustainability Institute where she co-designed transformative leadership skills for sustainability professionals through a focus on systems thinking, reflective conversation, the discipline of vision, creative expression and coaching. With the Sustainability Leaders Network she deepens the learning and practice of graduated Fellows and key partners to further increase their impact as strategic sustainability thought leaders, instigators, and actors. Edie earned a M.A. in cultural and social anthropology from the California Institute of Integral Studies; and a B.A. in anthropology and environmental studies from Dartmouth College. She lives in Norwich, Vermont.