Sarah Harding: Dharma Journeys of Practice & Translation (#112)
Posted
This episode of the Wisdom Podcast, recorded live as a Wisdom Dharma Chat, features a conversation with Sarah Harding, a translator and qualified lama in the Shangpa Kagyu tradition of Tibetan Buddhism. Sarah and host Daniel Aitken discuss many topics including her new book with Wisdom, Four Tibetan Lineages.

In 1972, Sarah became a student and translator of Kalu Rinpoche (1905-1989), one of the first Tibetan masters to teach in the West. She works as a teacher, oral interpreter, and translator, and has taught in the religious studies department of Naropa University in Boulder, Colorado. Sarah translated Creation and Completion: Essential Points of Tantric Meditation by Jamgön Kongtrul and is currently working on translations of Tibetan Buddhist texts as a fellow of the Tsadra Foundation.Sarah recalls how she began reading Buddhist texts, including The Life of Milarepa, when she was in high school. In subsequent years, she traveled across the world, eventually ending up in the Darjeeling region of India, where she became a student of Kalu Rinpoche in the Shangpa lineage along with a handful of other Westerners. Following time spent traveling back and forth between India and Nepal, Sarah went to northern Thailand and attended a retreat with Ven. Mahasi Sayadaw, and she comments on the differences of practice in a Theravada context. Finally, after a return to America, she embarked on a three-year retreat in France and recounts what daily life was like there and the difficulty of integrating back into society afterwards. Sarah and Daniel also get into a discussion of Sarah's experiences with the traditional practice of chöd.To learn more about some of the tantric meditation practices that Sarah mentions, please check out her translated work, Creation and Completion, available through Wisdom.
Remember to subscribe and give the Wisdom Podcast a 5-star rating in Apple Podcasts if you enjoy our show!
About the Interviewee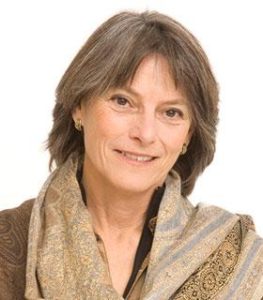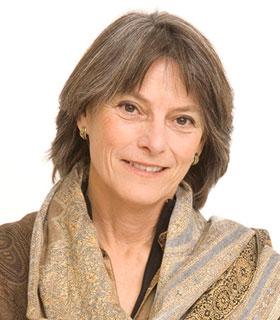 Sarah Harding has been studying and practicing Buddhism since 1974, and has been teaching and translating since completing a three-year retreat in 1980 under the guidance of Kyabjé Kalu Rinpoché. She was associate professor at Naropa University for twenty-five years in Boulder, Colorado, where she currently resides, and has been a fellow of the Tsadra Foundation since 2000. She specializes in literature with a focus on tantric practice. Her publications include Creation and Completion; The Treasury of Knowledge: Esoteric Instructions; Niguma, Lady of Illusion; and two volumes on Chö and Shijé from The Treasury of Precious Instructions.